ESA Business Incubation Centre
ESA BIC is the business incubation program of the European Space Agency. It is the best place for entrepreneurs to realise their innovative business ideas based on space technology or data.
Next application deadline: September 26
Discover your space at ESA BIC
ESA BIC Noordwijk offers technical, business and financial support to startups that use space technology for terrestrial applications.
ESA BIC Noordwijk is part of a network of 20 ESA BICs across Europe, which were established to empower entrepreneurship and to allow local economies to benefit from space data and technologies.
Why should you participate?
It's thé hub for commercialisation of space technology in The Netherlands
Working in an innovative, high-tech entrepreneurial environment
Close to ESA's biggest R&D facility ESTEC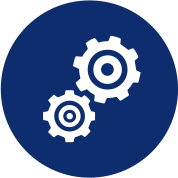 Technical support
Up to 80 hours of Technical Support from the European Space Agency
Incentive Funding
Up to € 50.000 Incentive Funding for product development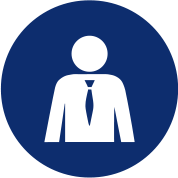 Business support
Business development support and advice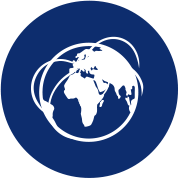 Community
Access to the international ESA Space Solutions community and SBIC alumni network
Exclusive events
Exclusive access to (international) events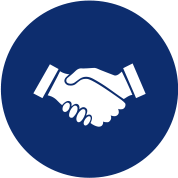 Investors
Door opener to international investors via EBAN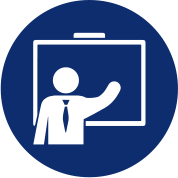 Training
Workshops, seminars and training courses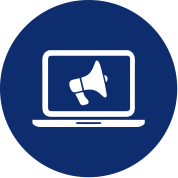 International exposure
Use the ESA BIC brand to boost your business
Technical support hours from ESA
What are the benefits of joining ESA BIC?
Incentive Funding up to € 50.000 for product development and IPR
Up to 80 hours Technical Support through ESA
Business development support, advice and coaching
IP Consulting
Exclusive access workshops, seminars and trainings
Exclusive access to international events
Access to the international ESA Space Solutions community
Preferred access to office facilities, experts, suppliers and investment capital
What fields of application are possible?
Satellite navigation / mobile services
Earth observation
Mobility (road – sea – air)
Satellite communication
Agriculture
Energy
Robotics / Mechatronics
Materials
Environmental monitoring
You have an innovative idea based on space technology or data
Your company is not older than 5 years or needs to be founded yet
You are an European citizen
You are willing to locate your company headquarters at the offices of SBIC Noordwijk
The ESA BIC application process
Applying for ESA BIC is quite the process, so it's important that you start on time. For a successful application, follow the steps described below.
Step 0: Read our blog on community commitment
Step 3: Complete the application
By filling in the following Business Application Proposals (BAP)
Template Cover Letter (Section III)
Template Business Plan (Section IV)
Template Incubation Proposal (Section V)
Related appendices (as needed)
Step 5: Wait for confirmation
All proposals are first reviewed on formal requirements by the Tender Opening Board.
Step 6: Pitch your business plan
Present your company before the Tender Evaluation Board.
Frequently Asked Questions
How do I know if my product or service needs space technology and where can I find space technology?
The space relationship is a very important requirement in order to join the ESA BIC.
For investigating patents, please take a look at the ESA's Space IP. Or check the ESA Technology Transfer page. Here you can find some businesses using space technologies.
May the funding from the ESA BIC Noordwijk Program be used to pay rent for office space?
No. The incentive can only be used for IPR and product development.
What are 'support entities'?
Support entities are companies, government or knowledge institutes who are supporting you, with knowledge and/or money.
As a general rule the ESA BIC grant can only be spent in The Netherlands. Our manufacturer for our prototype however is in another country, and the product is already being designed. Can the funding be used to finance the development in this case?
This can only be done, in high exception, when the product can not be found in the Netherlands. In general, spending the incentive abroad can only be done after consulting the Incubation Manager.
Is it mandatory to have one person permanently located in Noordwijk during the project?
In our vision, an incubator is more than just a place to work. It is also a place to meet other incubatees and partners, to share knowledge and attend events. So while we will not force you, we do strongly encourage you and your team to be present in Noordwijk at least a few days per week.
What happens after I applied?
After you applied, and your application meets the basic requirements, you will receive an invitation within a week. The invitation is to give a presentation to the Tender Evaluation Board (TEB) which will be held around three weeks after the deadline. The results of the TEB will be given to you three weeks after the TEB. If you are selected you will receive an invitation for negotiations for the ESA BIC Noordwijk programme.
Which companies are in the Tender Evaluation Board?
The TEB consists of ESA, SBIC Noordwijk, NSO, Rabobank Bollenstreek, Verhaert Masters in Innovation, V.O. Patents & Trademarks and ZUITS.
Lift off your business!
Give your space business the edge it needs to beat the competition. Apply for the ESA BIC Program.