Spring application deadline: 17 April 2023
Your Timeline For Success
,In this programme, space startups get up to €50,000 zero-equity funding for the development of their idea, receive technical support by the European Space Agency (ESA) and partners, and get extensive business support by SBIC. Please read the instructions on this page before applying. In the lead up to the application deadline, there will be three info sessions (online) to provide advice for preparing your application. The next webinar, featuring inspirational success stories, is at 16:00 CET on 21 February 2023. 
Discover your space at ESA BIC
ESA BIC Noordwijk offers technical, business and financial support to startups that use space technology for terrestrial applications.
ESA BIC Noordwijk is part of a network of 26 (and counting) ESA BICs across Europe, which were established to empower entrepreneurship and to allow local economies to benefit from space data and technologies. The 2-year programme is managed by a local partner: Space Business Innovation Centre Noordwijk.
Why should you participate?
This is the ESA BIC hub for commercialisation of space technology in the Netherlands
It helps you go from idea to prototype or market introduction
You'll work in an innovative, high-tech entrepreneurial environment
You are close to ESA's biggest R&D facility, ESTEC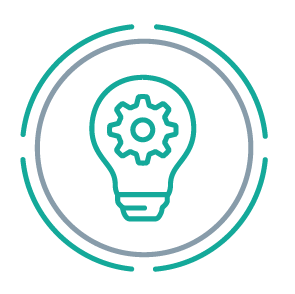 Technical support
Up to 80 hours of technical support (from the European Space Agency and/or partners)
Zero-equity funding
Up to €50,000 Incentive Funding for product development and patents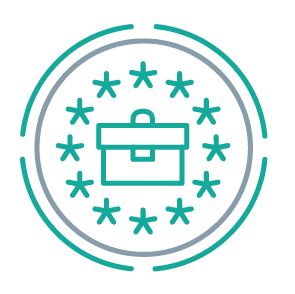 Business support
Business development support and advice
Community
Access to the international ESA Commercialisation Gateway community and SBIC alumni network
Exclusive events
Exclusive access to (international) events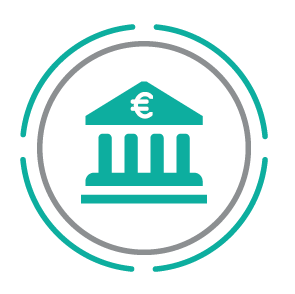 Investors
Door opener to international investors
via EBAN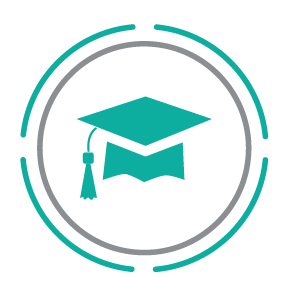 Training
Workshops, seminars and training courses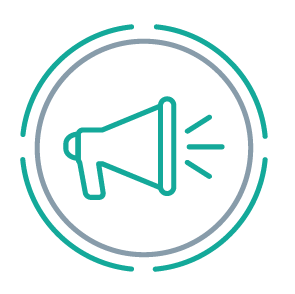 International exposure
Use the ESA BIC brand to boost your business
of businesses still exist today
What are the benefits of joining ESA BIC?
Incentive funding up to €50,000 for product development and IPR
Up to 80 hours technical support through ESA
Business development support, advice and coaching
IP consulting
Exclusive access workshops, seminars and training
Exclusive access to international events
Access to the international ESA Commercialisation Gateway community
Preferred access to office facilities, experts, suppliers and investment capital
What fields of application are possible?
Satellite navigation / mobile services
Earth observation
Mobility (road – sea – air)
Satellite communication
Agriculture
Energy
Robotics / mechatronics
Materials
Environmental monitoring
You have an innovative (and validated) idea based on space technology
or data
Your company is not older than 5 years or needs to be founded yet
You don't have a prototype or market introduction yet
You are a citizen of an ESA member state and are resident in the Netherlands
For non-ESA member state citizens: you have a working permit or startup visa, and are resident in the Netherlands
You are willing to rent a spot for your company at the HQ of  SBIC Noordwijk
What alumni say about ESA BIC Noordwijk:
ESA BIC Noordwijk creates an environment where the community is really important. All other businesses can learn from each other and that's something I really liked about it. Next to that, the sessions with experts they hosted were all relevant.
The ESA BIC brand is great for building trust and relations – it's a seal of approval within the sector basically. 
On paper, building a space business seems simple, but it isn't. With the right support, from friends, family, employees and SBIC, I am sure you can make it to the finish and start to make some impact if you persevere. As an alumnus, Lens R&D is proud to be associated with ESA BIC Noordwijk!
ESA BIC Application Process
Applying for ESA BIC is quite the process, so it's important to take your time and prepare well. For a successful application, follow the steps below.
Step 0: Commit to joining our space community
Step 1: Make contact with our team
Step 2: Carefully read through all the documentation
Step 3: Complete the application
Fill in the Business Application Proposal (BAP) documents:
Template Cover Letter
Template Business Plan
Template Incubation Proposal
Related appendices
Step 4: Submit your application before the deadline
You can share your application documents at any time (no need to wait until the deadline). Please send to: application@esa-bic.nl.
Step 5: Wait for confirmation
All proposals are first reviewed on formal requirements by the Tender Opening Board. This will be done within a week after the application deadline.
Step 6: Pitch your business plan
Present your company to the Tender Evaluation Board.
The sooner you make contact with our team, the likelihood of a successful application increases. We are here to help you through the application process. Get in touch (with "ESA BIC" in the subject line) if you have questions that are not covered in the FAQ.
Stay Updated
We recommend that you register your interest in ESA BIC Noordwijk by clicking the checkbox at the end our sign up form, so you receive all the "application tips" messages that get dispatched!
Frequently Asked Questions
When is the deadline exactly?
Applications are welcome until 23h59 on the deadline date.
Do I need to have participated in pre-incubation events?
No. We recommend you attend the info sessions, with tips on completing a successful application, but they aren't obligatory.
Which reference number should I use in the application?
You can come up with your own – just like an invoice number.
How do I know if my product or service needs space technology and where can I find space technology?
The space link is a very important requirement in order to join the ESA BIC. For investigating patents, please take a look at the ESA's Space IP. Or check the ESA Commercialisation Gateway website. to discover technology transfer applications and businesses using space technologies.
I am not developing something for the space sector but for another sector, do I still qualify as a space related startup?
Does the company's business model rely on data or service derived from a space asset? Does it fail to operate if the space asset is not available? If yes, then it's a "space related startup".
May funding from the ESA BIC Noordwijk programme be used to pay salaries or rent for office space?
No. The incentive (funding) can only be used for intellectual property rights (IPR) and product development. A small part of the incentive can be used for marketing.
The manufacturer for our prototype is in another country, and the product is already being designed. Can the funding still be used to finance the development?
Only in exceptional circumstances, when the product cannot be found in the Netherlands. In this case, spending the incentive abroad could be possible if upfront approval from the incubation manager is received. As a general rule, the ESA BIC Noordwijk funding can only be spent in the Netherlands.
What are "support entities"?
Support entities are companies, governments or knowledge institutes who are supporting you, with expertise and/or money.
What's the programme outline?
We offer you general and tailored business, financial and technical support. But you make your own planning through the creation of several Work Packages. It's up to you to create a feasible outline, and be open to suggestions from the ESA BIC Noordwijk team and network partners.
What happens after I applied?
If your application meets the basic requirements, you will receive an invitation within a week. Then, you will give a presentation to the Tender Evaluation Board (TEB) which will be held around three weeks after the deadline.
The results of the TEB will be given to you within three weeks. If you are selected you will receive an invitation for negotiations regarding the ESA BIC Noordwijk programme.
Why is it mandatory to have parts of the team permanently located in Noordwijk during incubation?
In our vision, an incubator is more than just a place to work. It is also a hub to meet other entrepreneurs and partners, to share knowledge and attend events. When you're here, collaboration with us and other community members is easy.
We believe face-to-face contact is the way to go. That's why we ask (and strongly encourage) you and your team to be present in Noordwijk at least two days per week. This applies to at least the founding team. We want more than '50% of the shares' present so we can communicatie with the decision makers in meetings for instance.
What are the office space costs during incubation?
As part of incubation, your business needs to be incorporated at SBIC Noordwijk and you will be part of the community. You will need to pay a reception and post box service fee.
For office space, we want your team to have at least a flex desk. For each additional founder and/or core team member, a community membership is required (giving them flex desks twice a week). It is also possible to rent a dedicated desk or a private space. Learn about all our office space options.
Which companies are in the Tender Evaluation Board?
The TEB consists of ESA, NSO and SBIC Noordwijk and is sometimes assisted by our incubation partners Rabobank, ANWB and Zuits, as well as other network partners. We do not disclose the people and organisations involved beforehand.
How can I improve my chances on getting selected?
When your business is too early stage, we recommend go to an accelerator programme first, like PLNT. When you already have a business and want to make sure you and ESA are a good match: enter our pre-incubation Ignition Programme. If you unsuccessful in the Spring ESA BIC application round, you may be encouraged to develop your idea further during the Summer Ignition Programme. You can then submit a new application to the Fall ESA BIC application round.
What do I need to know when I move to the Netherlands?
You can find more information about daily life, work and immigration on the Welcome to NL website.
I don't have a startup visa yet. Can I still apply?
Yes, but as a startup visa facilitator, we can only support you in getting one when we have a signed incubation contract with you and your business.
Lift off your business!
Give your space business the edge it needs. Apply to ESA BIC Noordwijk.
You can always book a meeting for an introduction to the programme.