ESA TECHNOLOGY BROKER | NL
The ESA Technology Broker for the Netherlands is jointly operated by SBIC Noordwijk and NL Space Campus.
The brokerage operates using a combination of market pull and technology push to find the optimum solution to your problem. Watch out for open calls and technology transfer competitions that aim to accelerate the technology integration and product development process.  If you wish to keep updated, you can get notified of updates via email.
Tailored support is provided to both young and well-established companies
The ESA Technology Broker process
The main objectives of an ESA Technology Broker are twofold. The first to solve industrial challenges using innovative and advanced space technology. The second is to support innovative companies to bring their terrestrial innovations into the space domain. Companies looking to innovate and create new products and services can provide support for:
Brokering introductions to potential collaborators and clients
Business support and coaching
Technical feasibility and market analysis
Guidance and support on funding opportunities
Interested?
Get in touch to discover the funding and eligibility requirements and all the comprehensive details.
Navigating your new space connections
If you are are curious to find out the target sectors we are looking to introduce to space tech, read an interview about the brokerage via the button below.
ESA Technology Transfer Competition – NL
How can space technologies benefit life on Earth?
The first technology transfer competition for our brokerage is now open for entries. Details below.
Click Here
DEADLINE: Share your ideas by December 5, 2022
We seek your ideas of how space technologies can benefit life on Earth. Year after year, the European Space Agency (ESA) develops a vast array of innovative, highly sophisticated technologies and applications to support its space programmes, many of which result in intellectual property (IP) – owned by ESA – that has commercial potential for non-space applications.
This is a call for new ideas of how such space technologies can be used in applications that can solve problems encountered during everyday life. You will need to consider the application area and identify the benefits and innovative nature of your idea.
We do not seek ideas relating to positioning/navigation, earth observation and satellite communication applications for this competition. Instead, what we ask for are innovations using space technologies that have a key focus on hard- and software, such as materials, energy supply, propulsion, etc.
When submitting your idea, you will need to describe the:
space technology to be used (tip: you can refer to relevant

 

ESA IP)
intended purpose of the space technology on Earth
current state-of-the-art and resulting challenges for the application area
innovation involved in this space technology solution
potential market benefit in terms of socio-economic impact of the application on Earth.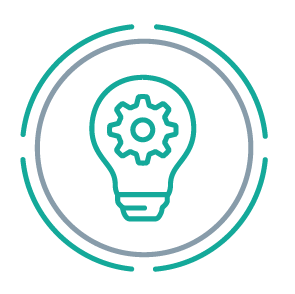 Novelty of the idea
What is the innovation involved in this space technology solution?
Business potential
Realisation potential for the proposed idea.
Societal impact
Benefit in terms of socio-economic impact of the application on Earth.
Full details are available on the competition form. Click the button below!
Got a real world problem that needs a solution? Maybe space tech can help…
Connect your business!
Book a meeting to discuss all matters relating to the broker.