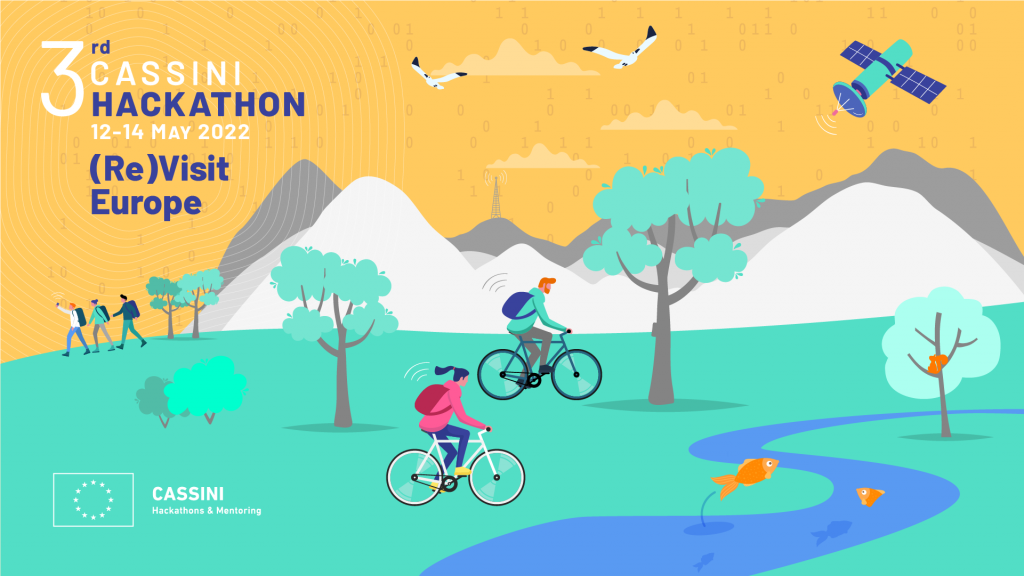 Europe's outdoors offer many adventurous activities and experiences for travellers, such as hiking, cycling, water sports and winter sports. From the countryside and beaches to the forests and mountains, many visitors are taking advantage of what the outdoors have to offer. Therefore, a key focus of tourism must be on nature protection.
The CASSINI Hackathon is aiming to solve just that. It's is a 2-day space business challenge throughout 10 cities in Europe. The best part: it's all about using and leveraging European space data, information and signals. It's spread over three challenges:
1. Find sustainable destinations (more info)
2. Experiencing cities and cultures (more info)
3. Exploring nature with care
In Challenge 3, "EXPLORING NATURE WITH CARE", we as organisers of the CASSINI Hackathon Netherlands, will encourage participants to develop innovative ideas or design new products or services to let travellers discover novel ways to explore our nature.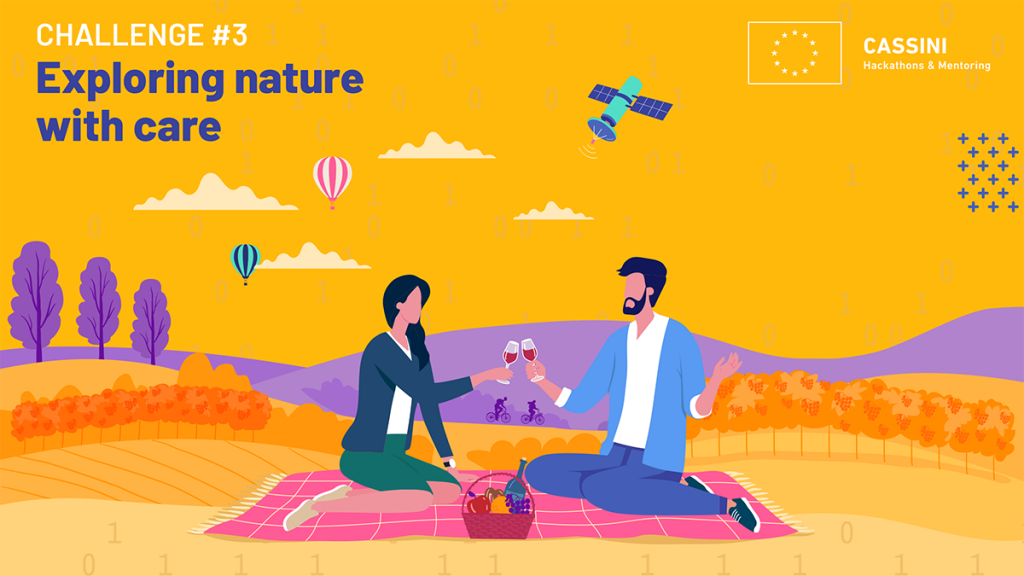 Real life case: Noordwijk Marketing & NL Space Campus
To help us explore nature with care, we offer real life insights from our competition partners Noordwijk Marketing and NL Space Campus (also in Noordwijk). Noordwijk is mainly known for being the heart of the space industry in the Netherlands, and it's home to one of the most beautiful beaches in Europe.
The town is awarded yearly for their efforts in creating an environment friendly tourist place. For instance, it has the European quality mark 'Quality Coast'. Noordwijk wants to keep it this way, while at the same time promoting its coast. That's why we're thrilled to have the expertise of Noordwijk Marketing in this CASSINI Hackathon.

Next to that, Noordwijk is also further developing an area where a space business campus will rise. With entities like ESA ESTEC, SBIC Noordwijk and Galileo Reference Centre already there, NL Space Campus aims to create even more economic impact for the region by expanding and to attract more space businesses. How to do this with nature in mind? To solve this with space technology – really is a practice what you preach scenario. That's why we are also excited to welcome NL Space Campus to this weekend.
Examples
So how does space technology can help us explore nature with care? Here's some inspiration:

Digital itineraries, created with mapping technology and satellite navigation, can encourage tourists to use greener ways of transport, new routes to explore, and alternative points of interest and activities to educate them better. Chances are big that local tourism boards have customised walking or biking route tours for you to download and explore via GNSS-technology.
And through geofencing technology, it's also possible to warn visitors (when they have your app installed of course) when they are entering areas you don't want them to go. "Mind the birds, it's breeding season!"

Sat nav data can help with the conservation of local nature and biodiversity, and even cultural heritage, by letting visitors use their smartphones to share data for local authorities to gain insights in the environment. Combine it with earth observation data from satellites and you can monitor nature in places where it's needed the most.
---
Got ideas yet? Everyone with a passion for tourism and/or space is welcome to join our think tank on May 12-14 in Rotterdam, The Netherlands. No space experience required. We are there to help you with that. Are you up for the challenge? Then register for the CASSINI Hackathon Netherlands! Do so before May 11, 5 PM CEST.