Travelling offers rich experiences from food and culture to history, music and art. Sharing these moments on social media brings experience home by providing a direct window to the destination, but viral images can also lead to congestion, overtourism and even mass tourism. At a time when travellers are keen to discover hidden gems, it is important to harness the power of new technologies to create something truly unique – while enjoying these local destinations without them being overrun by tourists.

The CASSINI Hackathon is aiming to solve just that. It's is a 2-day challenge throughout 10 cities in Europe. The best part: it's all about using and leveraging European space data, information and signals. It's spread over three challenges:

1. Find sustainable destinations (more info)
2. Experiencing cities and cultures
3. Exploring nature with care (more info)

In Challenge 2, "EXPERIENCING CITIES AND CULTURES", we as organisers of the CASSINI Hackathon The Netherlands will encourage participants to develop innovative ideas or design new products or services to offer travellers a unique and sustainable way to experience local destinations while supporting local businesses and communities.
Examples
How to use space technology to make travel more diverse and sustainable?
Crowd management
Satellite navigation systems, like Europe's Galileo, allows for real time track and tracing of tourists and enables visitor flow-monitoring. On the long term, earth observation data from satellites allows you to monitor tourism patterns and their impact on the environment.

Education
It all starts with awareness, and that can be as simple as making a visual story out of several data sets, like satellite imagery, as this article does on Overtourism in Barcelona. What better way to really show people the impact of their travels?
Innovative itineraries
In Switzerland, travel maps and itineraries were created with geo-location technology to encourage ecotourism. This allowed tourists to not only enjoy local scenery, but also local products.

Virtual travel experiences
If you're going abroad for just 2 days, do you really need to go? And over the last two years, we have learned to live with pandemics and restrictions. So why not enjoy cities and its culture virtually? Virtual reality lets you discover travel alternatives at the tip of your finger.
With augmented reality, you can add a virtual layer over an area to navigate a natural environment safely and respectfully. In Poland, research is being done on how to apply this even to water and marine activities. Without remote sensing data, satellite navigation and geo-fencing, this wouldn't be possible.

Supporting local business & communities
To let people enjoy lesser-known places, digital travel services can for instance direct tourists via location-based services to geo-localise points of interest. They can even enable geo-fenced and time-fenced features and services when people visit the place at a certain time, to encourage crowd distribution.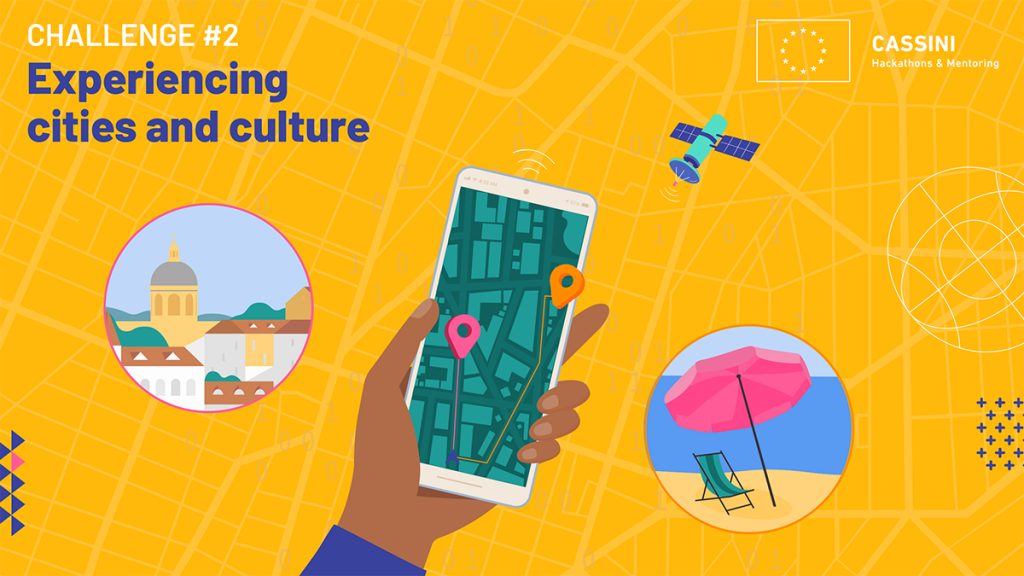 Discover disrupting travel concepts
Got ideas yet? Everyone with a passion for tourism and/or space is welcome to join our think tank on May 12-14 in Rotterdam, The Netherlands. No space experience required. We are there to help you with that. Are you up for the challenge? Then register for the CASSINI Hackathon Netherlands! Do so before May 11, 5 PM CEST.
---
SBIC Noordwijk is the local organiser of the CASSINI Hackathon the Netherlands. Our main partner this edition is Sunweb Group, one of Europe's leading travel agencies.
The CASSINI Hackathon The Netherlands is also made possible by our competition partners ANWB, ESA Space Solutions, HE Space, Netherlands Space Office, NL Space Campus, NVR, Rabobank and Zuits.