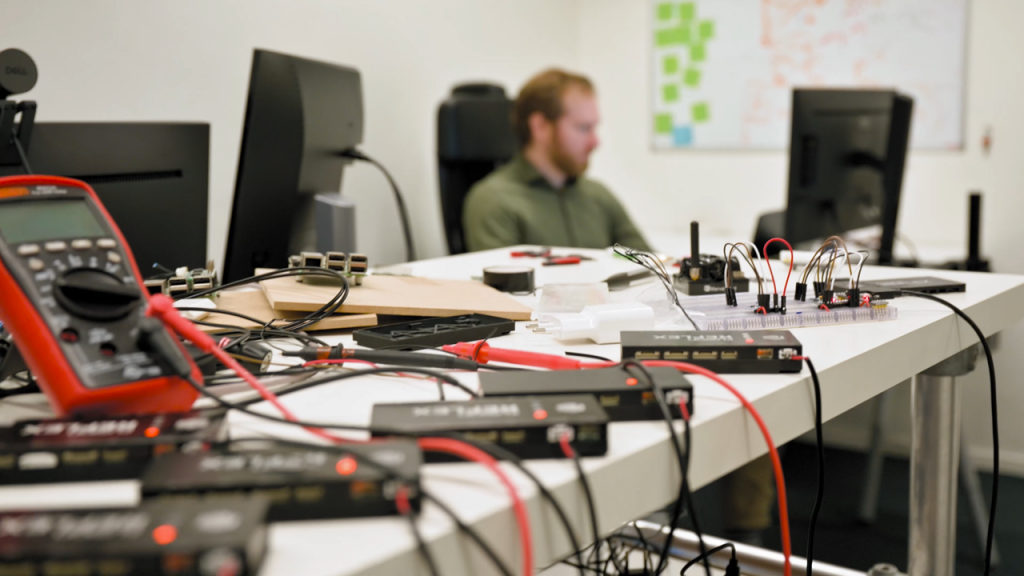 ESA BIC Noordwijk alumnus Fusion Engineering announced a 700.000 euro investment from the Graduate Entrepreneur Fund and a consortium of experienced angel investors. The investment will allow the startup to bring their drone flight controller, the 'brain' inside every drone, to the commercial drone market.
Fusion's flight controller improves the stability and reliability of drone flights – an important step towards the success of many commercial drone applications. Think of last-mile delivery, drone shows over urban areas and maintenance at difficult to reach locations.
CEO Robert Crone: "Thanks to our unique algorithms, drones can respond much quicker to disturbances, such as gusts of wind. In wind tunnel tests we have demonstrated a 7x smaller deflection compared to the current technology. Now that we have taken the technology from an academic promise to being commercially viable, it is time to enter the market and start scaling."
Fusion Engineering is currently collaborating with the Royal Netherlands Aerospace Centre (NLR) in developing a drone to perform maintenance on offshore wind turbines. Allowing regular autonomous maintenance will improve energy production, whilst lowering maintenance costs.
Commercial projects
Furthermore, Fusion has partnered with three commercial drone manufacturers to start international proof of concept projects for their control technology. Robert Crone: "For drones to be more widely used in commercial applications they need to become safer. Reducing crashes is not only important for cost-benefit ratios, but also for public acceptance. With our drone flight controller, we are providing the safety and reliability for the commercial drone industry to truly get off the ground."
Fusion Engineering was founded in 2017 by TU Delft alumni Robert Crone (Aerospace Engineering) and Mara Bos (Computer Science). The Dutch startup is on a mission to create the most reliable, flexible, and easy-to-use flight controller for any type of multirotor drone. The startup won the Galileo Masters Netherlands Challenge in 2017  and later found its way to the Dutch incubation programme of the European Space Agency, ESA BIC Noordwijk.

---
Also read:
Fusion Engineering officially launches their Reflex drone controller
Fusion Engineering found its rhythm in drone flight control algorithms