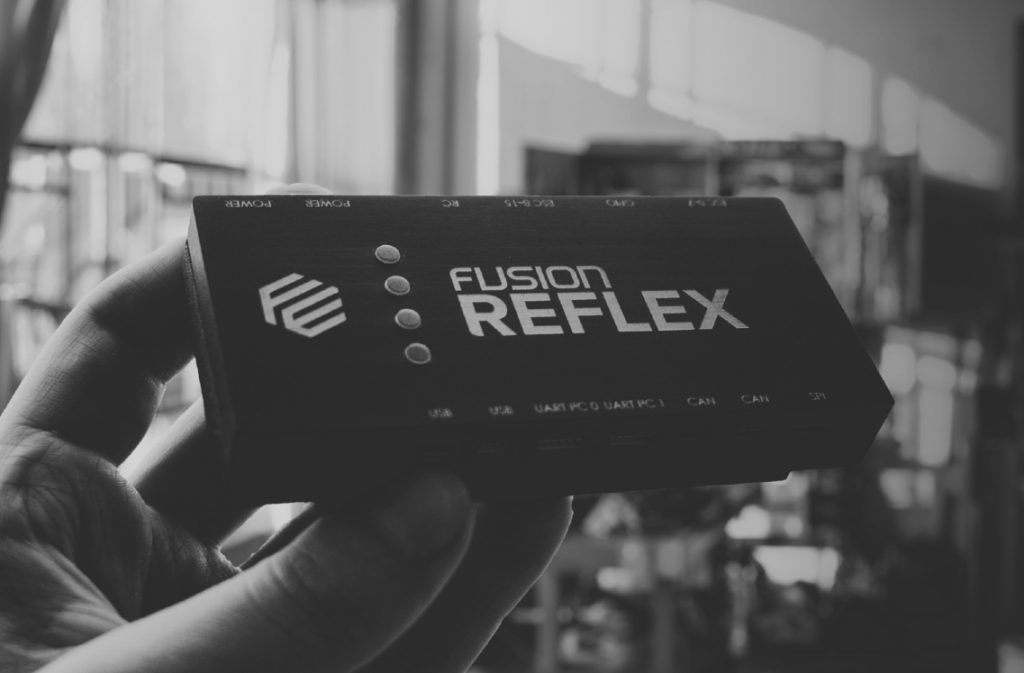 ESA BIC Noordwijk alumnus company Fusion Engineering has announced the release of their first product: the Fusion Reflex Introductory Model, a commercial drone flight controller.
Fusion Engineering is on a mission: they want to ensure drone flights without crashes. Using novel control algorithms, the Reflex flight controller aims to deliver unprecedented safety during take-off, flight and landing.

A flight controller is the brain of a drone. It's a small box filled with intelligent electronics and software, which monitors and controls everything the drone does.
"With our flight controller", says CEO Robert Crone, "drones can fly under more adverse weather circumstances, be more resilient against sudden changes in environment such as gusts of wind and if something goes wrong, land safely in a controlled manner. This allows manufacturers to make their drones useful for a wider range of operations."
Reliability
The company designed the Reflex with reliability and flexibility in mind, and made it adaptable to most multirotor drone configurations. The Reflex IM software was coded completely from the ground up in the Rust language. The Reflex uses an isolated modular software architecture, which means software errors cannot cause a chain reaction and take down critical processes.
Fusion Engineering now launches the Reflex Introductory Model prototype of their flagship flight controller. Crone: "By releasing the introductory model first, we can learn and develop alongside drone manufacturers by listening to their feedback. Customers are the first that can get their hands on updated safety features, such as improved disturbance rejection and eliminating single points of failure in the propulsion system with fault-tolerant control."
Testing with drone manufacturers

Aside from releasing the Reflex IM and receiving feedback, the team is testing their flight controller with several European drone manufacturers, such as Swiss drone manufacturer Dronistics and Norwegian developer Ventilo. The Reflex will also be used in the Dutch AIRTuB program, where a drone is being developed for wind turbine blade inspections and maintenance. The Fusion Reflex Introductory Model is available for order on their website, shipping will start soon.
Crone on Fusion Engineering's first release: "I am proud to see how far we've come as a team so far. Flight control is one of the complex challenges for a drone manufacturer; with the Reflex we are making it easy to get a drone in the air while ensuring it is safe for all parties involved."
---
Also read our interview with Fusion Engineering right after graduating the ESA BIC Noordwijk program: