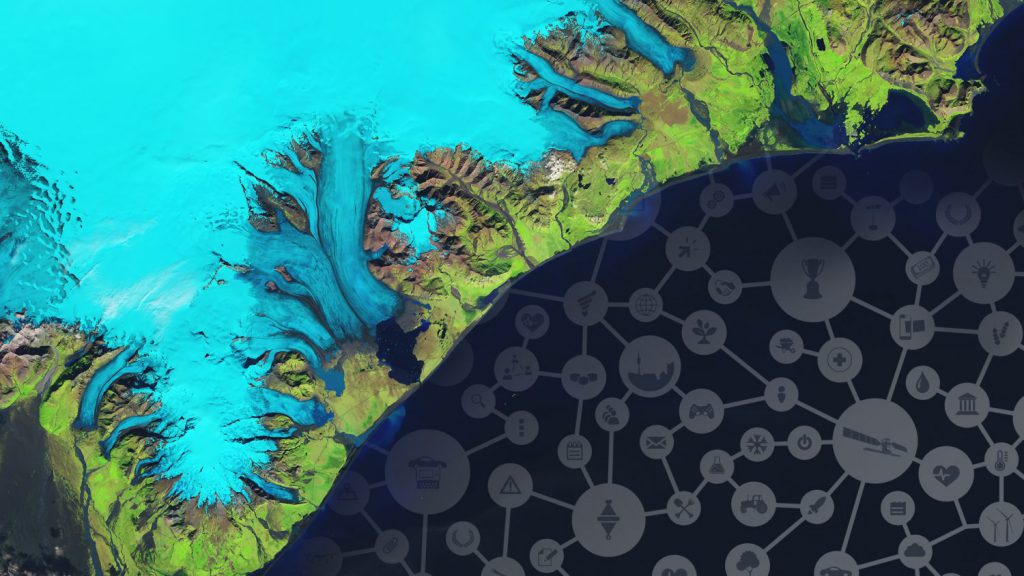 It is said that when astronauts in space look at the earth from above, they experience the 'overview effect' – a sense of feeling how vulnerable our planet and life on earth really is. With it comes the urge to protect it. You don't have to be an astronaut to feel responsible for earth though. You do however can use hyper modern space solutions to help our planet. Satellite technology for instance can improve life on earth drastically.
The Copernicus Masters is an international competition aimed at using earth observation data to solve earth's challenges. Here are 5 ways to do so:
1. Protect the environment
With imagery from a satellite it is possible to identify environmental issues and manage resources. For instance you can monitor sustainable and natural resources and track the generation, distribution and/or the consumption of energy. This way, you can spot possible dangers to human health as well. And think of deforestation. With satellite technology, you can determine forest area as a proportion of total land area, and measure the proportion of land that is degraded over total land area – to spot decreasing green areas.
2. Track impact on and by population
Although Earth's population is growing less every decade, it still is growing nonetheless. And with the rising urbanization across the world, we face challenges in terms of population flow. With satellite data, you can determine the ratio of land consumption rate to population growth rate. We can solve urban challenges as well. Detailed satellite imagery makes it possible to, among others, analyze the proportion of population living in inadequate housing like slums, or measure the public space ratio in cities.
3. Support sustainable agriculture and farming
As the global population continues to grow every year, so too does the demand for agricultural products. To continue feeding the world without damaging the environment is one of the greatest challenges faced by society, and can only be achieved by increasing the efficiency and sustainability of agricultural production. Topics like irrigation management, early crop disease identification and pasture management are almost meant to be solved with satellite technology. Satellites and smart farming are a match made in heaven!
4. Efficient transport & logistics
Nearly any mode of transportation basically is helped with a view from above. Think of what's possible on an infrastructural level: you can ensure the ongoing quality, safety and maintenance of road, rail, or aviation infrastructures. But also maritime transport comes to mind: a sector aching to be more sustainable. In terms of fuel consumption, something like detailed weather forecasts or ship tracking for efficient routes makes a big difference.
5. Save cultural heritage
Monitoring our ecological environment is one thing, but satellite imagery can also be used for the preservation of our cultural heritage. Think of monitoring and protecting cultural landscapes, historic buildings, ancient monuments, city centres or archaeological sites. Earth observation technology is therefore an useful tool to educate younger generations or the general public about these issues.
These are only 5 ways earth observation data from the Copernicus satellite can improve life on earth. The Copernicus Masters international competition has even more challenges.