The Dutch business incubation programme of the European Space Agency, ESA BIC Noordwijk, has welcomed seven new startups. In this programme, entrepreneurs will work with space related technologies to create impact on earth – and beyond.
Within two years a prototype will be ready or a market introduction will have taken place. In this programme space startups get up to 50.000 euro zero-equity funding for the development of their idea, receive technical support by the European Space Agency and partners, and get extensive business support by the Space Business Innovation Centre in Noordwijk.
Meet the new space related startups
The 7 new businesses entering incubation in Noordwijk, in random order, are: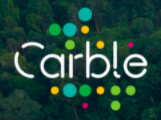 Carble
Founder: Sander Reuderink
Team: Noura Hanna, Lodewijk van der Meer
Description: Carble aims to help coffee brands reduce their carbon footprint by rewarding coffee farmers for storing carbon in a measurable, scalable and cost-effective way. It does so by combining manual field measurements, space-based earth observation and mobile payments. Its business model consists of a subscription-based platform, as well as a commission on every ton of CO2 emission
reduction that can be included in the coffee brand's non-financial reporting.
Space link: Carble uses remote sensing data (for instance from ESA's Sentinel-1, Sentinel-2 and Planet's earth observation satellites) to train an algorithm to estimate the amount of carbon stored on a piece of land.
---
Agtuall
Founder: Vikram Sarbajna
Description: Agtuall (no website and logo yet) provides a web-based remote sensing product that enables risk assessment and localised claims verification for crop insurance and agriculture lending institutions. Currently the process of risk assessment relies heavily on ground presence, thus making it slow, expensive and prone to fraud. Overall, remote verification of damage reduces the need for on-the-ground verification, expediting claims processing and reducing transaction cost.
Space link: Earth Observation data from Sentinel-1 and Sentinel-2 constellation of satellites form the backbone of the product.
---
HeliuSpace
Founders: Philip Voudouris (CEO), Marwan Hussein (CTO), Vasileios Sassanis (Head of Propulsion)
Description: HeliuSpace is shortening lengthy space launch turnaround times by introducing a modular and re-usable rocket engine – called Hephaestus – with single-stage-to-orbit capabilities. This allows launch service providers to refurbish their launch vehicles faster between launches so that they may rapidly launch more of their customers' satellites.
Space link: This business creates a new and more eco-friendly Aerospike rocket engine solution, as an alternative to conventional bell-shaped nozzle engines. Aerospike engines have higher efficiency, but have challenges in weight and overheating. HeliuSpace has re-engineered this engine, to overcome its problems.
---

Reef Support
Founders: Marcel Kempers (CEO), Yohan Runhaar (CTO)
Team: Eilidh Radcliff, Hugo Buurmeijer, Laura Osterholt, Maëlle Picout, Marijn van der Laan, Crystle Wee
Description: ReefSupport focuses on three market segments in protecting our oceans: precision aquaculture, bringing insights to beach and coastal environment management, and coral reef monitoring. They are creating several GIS tools and Artificial Intelligence (AI) models, provided as a SaaS solution to the blue economy. The parameters available that are used specifically within their technology includes sea temperature, salinity, sea surface height, wind, oxygen, nutrients, carbon, reflectance, transparency, turbidity and sea surface waves. This student startup has won the prestigious Copernicus Masters in 2020, an European space business competition.
Space link: Mainly Sentinel-2 satellite data will be used to get immediate snapshots and accurate models and predict short term trends of coastal conditions such as coral bleaching.
---

Shore Systems
(starting October 1)
Founders: Ralph Krook, Thom van den Homberg, Frederik Hogenbosch, Quint Houwink, Ruben Forfink, Victor Sonneveld.
Description: Shore Systems offers a safe, sustainable and cost-effective way to inspect offshore infrastructures with drones. The Shore drone is a fixed-wing quadcopter combination fuelled by a hydrogen cell with a payload of 5kg, enough for a range of inspection cameras.
Space link: The space connection lies within the use of GNSS (global navigation satellite system) and satellite communications. GNSS is used for navigation and inspection data processing. Satellite communication is required when the Shore drone travels outside the tele- and radio communication reach.
---
Soilspect
Founders: Hille Wichers, Daniel Spils, Tim Johan, Jesper van Rijn.
Description: Soilspect is creating an automated measuring system for settlement gauges. They place beacons on the gauges that makes it possible to measure soft soil more cost-effective and accurate. One of the founders, Daniel, was an intern at another current ESA BIC Noordwijk startup HDES.
Space link: This company uses satellite navigation data to estimate its position. They use GNSS receivers to collect data from Galileo, GPS, GLONASS and BeiDou satellites, and is aiming for a precision measurement accuracy of a centimeter.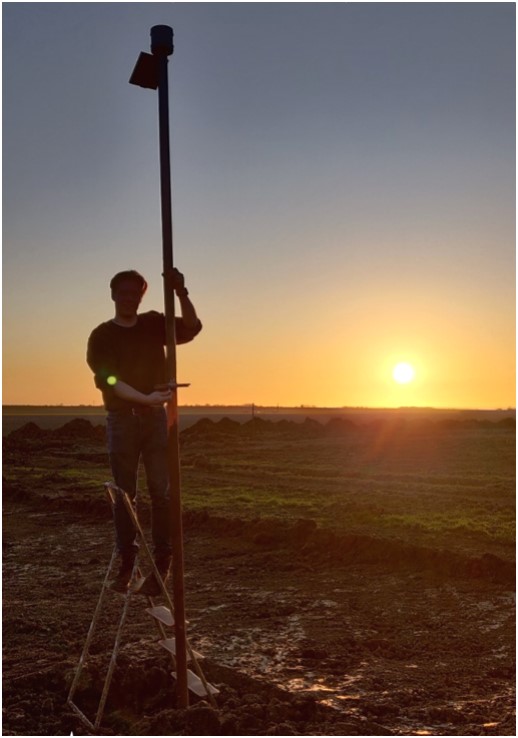 ---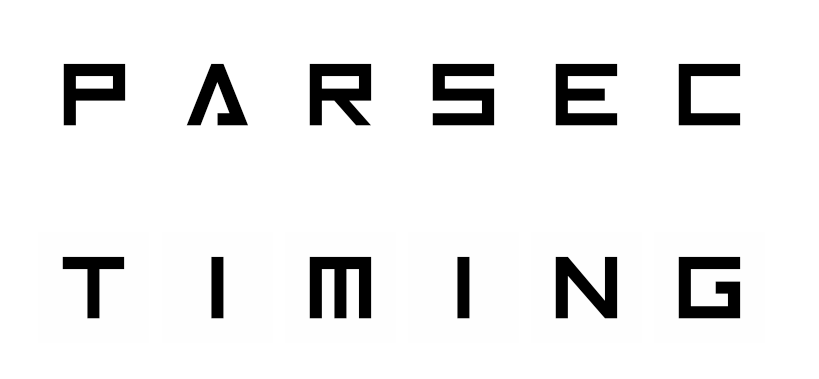 Parsec Timing
Founders: Jesper Verhey (CEO), Jeroen Visser (Creative Director)
Description: Parsec Timing is creating a device called Solo, that makes the sport of triathlon more fair. In this sport, so called 'drafting' is a problem, i.e. cycling behind another racer to take advantage of the reduced air pressure. The device measures the distance and time between cyclists at all time. This removes the need for a human referee on a motorcycle, who a) just estimates and might give an unfair penalty or b) isn't there when people actually cheat. The startup is supported by NOC*NSF (the Dutch organisation promoting sports in the Netherlands and member of the International Olympic Committee) and the Dutch Triathlon Union.
Space link: Solo makes use of satellite navigation technology to accurately track cyclists. Read our article on Parsec Timing below:
---
About ESA BIC Noordwijk
Since its start in 2004, ESA BIC Noordwijk has successfully supported over 120 businesses in the space industry. Noordwijk was the first business incubation centre (BIC) in Europe and is part of a pan-European network of 22 BICs – and counting. In the past it has supported well-known businesses like Hiber, AVY, Parkbee and Johan Sports. Be sure to read about the other current startups or have a look at all our alumni.
The ESA BIC programme is managed by SBIC Noordwijk, and is supported by partners ANWB, ESA Space Solutions, Lencon Engineering, Netherlands Space Office, Rabobank, S&T, SkyfloX and Zuits.
Start your own space business
Interested entrepreneurs can now apply for the Fall 2021 selection of the ESA BIC Noordwijk programme. The deadline is October 12. For more information, go to our ESA BIC page and book an introduction meeting with one of our team members.