It has been the main source of frustration among many triathletes for years: the rules and arbitrage regarding drafting on the bike. The company Parsec Timing is aiming to solve this problem once and for all, by using space technology to make triathlons fair and worry-free.
Founders Jeroen Visser (creative director) and Jesper Verhey (CEO) themselves are avid triathletes with a competitive mindset. That's why they've come up with Solo, a hardware device and a software system that automatically checks if a person is illegally drafting.

As Parsec Timing recently started incubation in the ESA BIC Noordwijk program for space based businesses, we interviewed both founders about their idea and vision.
What problem does your business solve?

Jesper: "Our system is basically a digital referee for triathlons. When you're cycling, in most triathlons, it's illegal to stay too close to the cyclist in front of you because of the benefits of reduced wind resistance that creates. Rules vary per race, but as an example with a regular full distance triathlon you must keep 12 metres distance, and you are allowed to go closer for a maximum of 25 seconds for the purpose of overtaking. Now, that distance is measured by human estimation, by referees on a motorcycle. And that's just terrible for the trustworthiness of it all. This way, every decision leads to a discussion. Athletes who want to do the good thing often don't know that they are in the illegal zone. The other way around is also a problem: the referees can't cover the entire track, so a lot of cheating happens with drafting. You simply can't get caught then. Our solution makes triathlons more fair."
How does it work?
Jeroen: "We are going to equip every bicycle with a GNSS-enabled Internet of Things device. A software platform for referees automatically tells if someone is drafting or not, and the device itself gives a signal to the cyclists if they are too close as well."
Jesper: "With space technology like Galileo's satellite system, we enable high accuracy (<1m) and high frequency measurements (once every second). It has a network connection and a long battery life. The components aren't new, but the application and combination of it is. Our challenge with the device is to make it portable, lightweight and small, while at the same time it needs to look cool and it needs to be affordable."
What are other challenges within your industry?
Jesper: "The market itself is challenging. You have to think in non-profit and for profit triathlons – the latter are events like Challenge and Ironman. Non-profit triathlons operate with a small organisation, lots of volunteers and minimal budgets. So we need to focus on our business model as well to keep it affordable for the end user. We can only do that with partners."
Which partners do you work with?
Jeroen: "The Dutch Triathlon Union (Nederlandse Triathlon Bond – NTB) is our most important partner. Fun fact: the idea for Parsec Timing came when I listened to a podcast where the problem of drafting was discussed. I emailed director Rembert Groenman with my device idea right away, and I almost instantly got a positive response. That exact email and the fact we are working together to make this a reality, is very special to us. The NTB forms a key part of our journey."

Jesper adds: "Next to that, for the development of our hardware we work with Protoworkz. We are also in talks with ESA to leverage smarter positioning algorithms."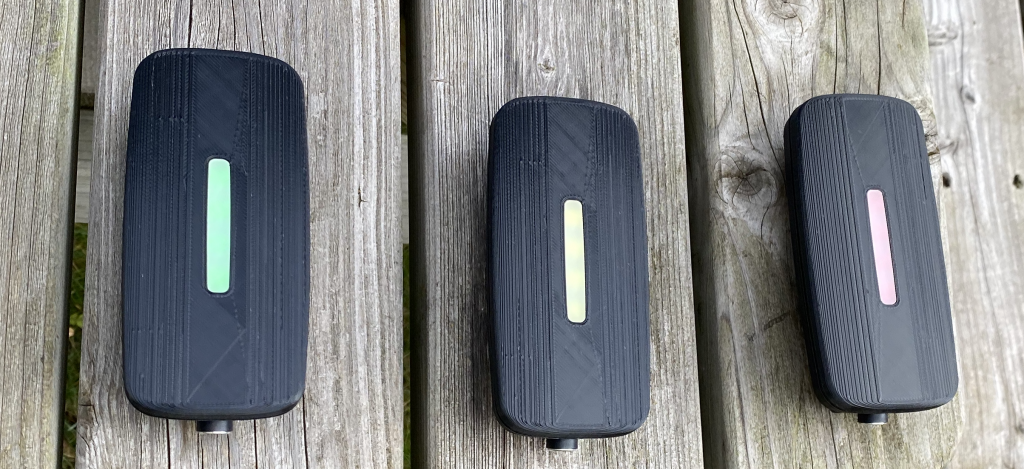 Can you tell me something about the background of the team?
Jesper: "I've worked at Philips before building this business. I'm a competitive person in real life and in sports, so needless to say I'm passionate about our company. For instance, we ourselves decide when we are successful, so to do so, we aim high. I can be quite rational, so somebody with lots of energy and skill to inspire is what I look for in a founding partner. That's where Jeroen comes in.

Jeroen: "That makes us really complementary, because I'm more focused on vision and ideas in an entrepreneurial journey. I know what I need in a co-founder, and that is Jesper."
How did you meet?
Jesper: "I've shared my dream of being an entrepreneur with lots of people. One day my neighbour told me he knew someone (Jeroen) who was looking for a co-founder in building a triathlon device. I was intrigued so we met."

Jeroen: "The first hour we didn't talk about business at all. That's a good sign of a personal click. We trust each other completely, you don't see that often. We are truly committed to each other and our business. "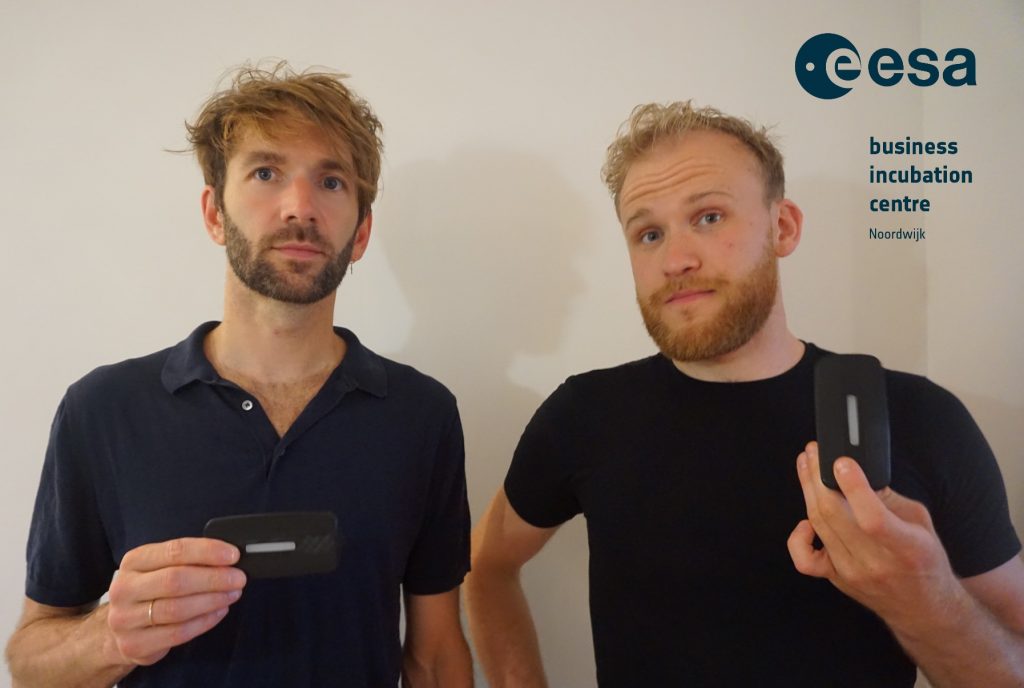 Do you already have some milestones to share with us?
Jeroen: "There are multiple milestones: first, we got access to the innovation fund from NOC*NSF (the umbrella organisation for sports in the Netherlands). Second, prototypes of our hardware and software are working. Last but not least: getting into the ESA BIC Noordwijk program. To me, personally, that was the highlight so far. It gave us recognition and it shows us we're really onto something."
Why did you choose to be incubated in the ESA BIC Noordwijk program?
Jeroen: "The space expertise from ESA basically is our missing link. We know the market, we have a great idea, we made a device, but the space part really finishes it. That's why we are so excited to be here. Next to that we are both space enthusiasts."
What advice would you like to give to starting entrepreneurs in the space sector?
Jesper: "A solution doesn't need to be perfect at first, it just needs to work. Just go for it."