What happened in the ESA BIC Noordwijk network of incubatees and alumni recently? Every month, we look back at the highlights of our space business community. In this June 2021 edition: Parsec Timing, Trabotyx, smartQare, Mapture.ai and AVY.
Parsec Timing new startup in the ESA BIC Noordwijk programme
Parsec Timing is one of the latest additions to our ESA BIC Noordwijk incubation programme. This startup is creating a GNSS enabled device, combined with a software platform, to be used during cycling in triathlons – eliminating the drafting problem. Read our interview with founders Jeroen Visser and Jesper Verhey, and discover how they will be shaking up the world of triathlon.
---
Investment for Trabotyx' smart farming robot
ESA BIC Noordwijk incubatee Trabotyx has received a 460.000 euro investment from regional development fund BOM and from individual farmers and informal investors to speed up the progress on the development of its weeding robot.
---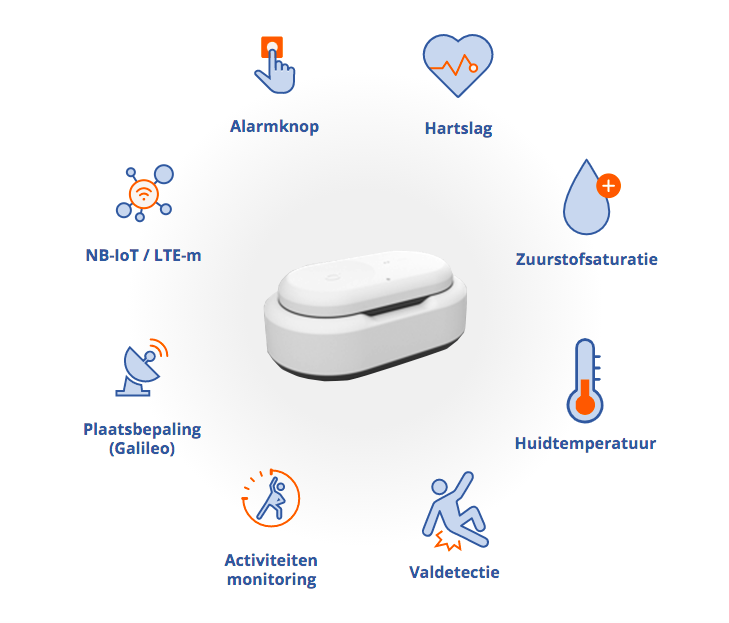 smartQare on its way to market introduction
ESA BIC Noordwijk incubatee smartQare is heading into multiple trajectories to certify its 24/7 medical monitoring device. It's on its way to becoming CE certified, is awaiting clinical validation and is testing usability. Follow this startup, you'll probably hear from them this year! 
---
Mapture.ai flies BVLOS again
Mapture.ai is able to fly its drones BVLOS again. Earlier this year it was the first company to do so with the new PDRA legislation. This time the ESA BIC Noordwijk startup does so again in a big project with Rijkswaterstaat. Their system will be used for inspection and security on strategic places near the river Waal at Nijmegen.
---
AVY winner of 'Oscar for drones' Airwards
ESA BIC Noordwijk alumnus AVY is going strong, as always. This time they have won an Airward in the category Emergency Response & SAR. The Airwards are identifying positive use cases of drones across the globe. In this case: AVY was awarded for its use of drones for wildfire prevention and control. 
---
Do you like these updates? Then subscribe to our newsletter, and receive the latest news from our space business network (and more!) to your inbox, twice a month.