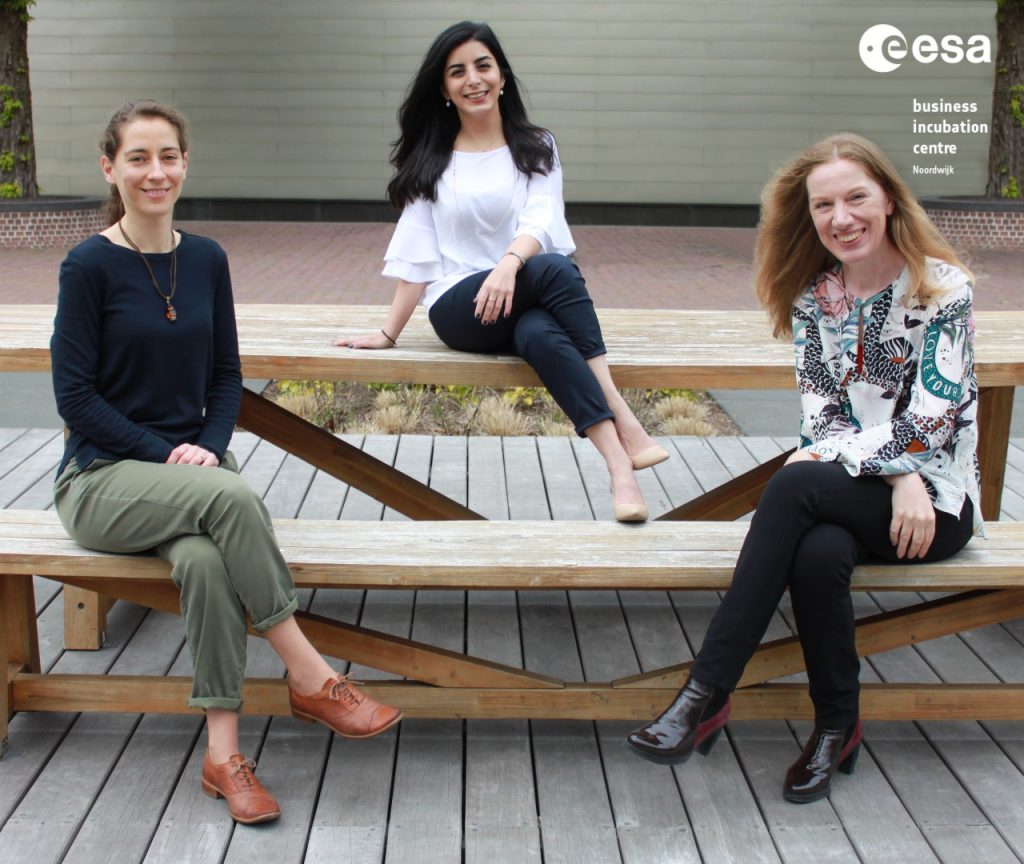 A complimentary team with their origin in a hackathon found their common purpose and interpersonal bond so strong that starting a business felt like the only logical next step. Meet Marmoris, the latest addition to ESA BIC Noordwijk's incubation program for space based businesses.
The founding team, consisting of Parya Pasha Zadeh (Strategy & Management), Samantha Krawczyk (Product Development) and Angela Sindic (Technology & Methods), is using space technology like radar and optical remote sensing to make coral reef restoration and conservation efforts easier, faster and cheaper. In short, helping to give coral reefs across the globe a chance of survival.
To go into more detail: the startup makes use of remote sensing, GIS and AI to create a warning tool and a decision support system, in which stakeholders can take proactive measures. For instance, one can set a trigger when temperatures near reefs are getting unusual. For those who just want the data like statistics, graphs or maps, Marmoris is offering insights through geospatial analysis.
Impact driven startup
Eventually, this earth observation company is aiming to scale up to other markets. The focus on coral reefs though is something that matters to the founders foremost. "It is necessary as the reefs all over the world simply are in danger due to the climate crisis and mismanagement. That's why we want to be impact oriented first with a focus on coral reefs", says Parya. "The technology we will develop can then be applied to businesses like aquaculture and the monitoring of adjacent coastal ecosystems."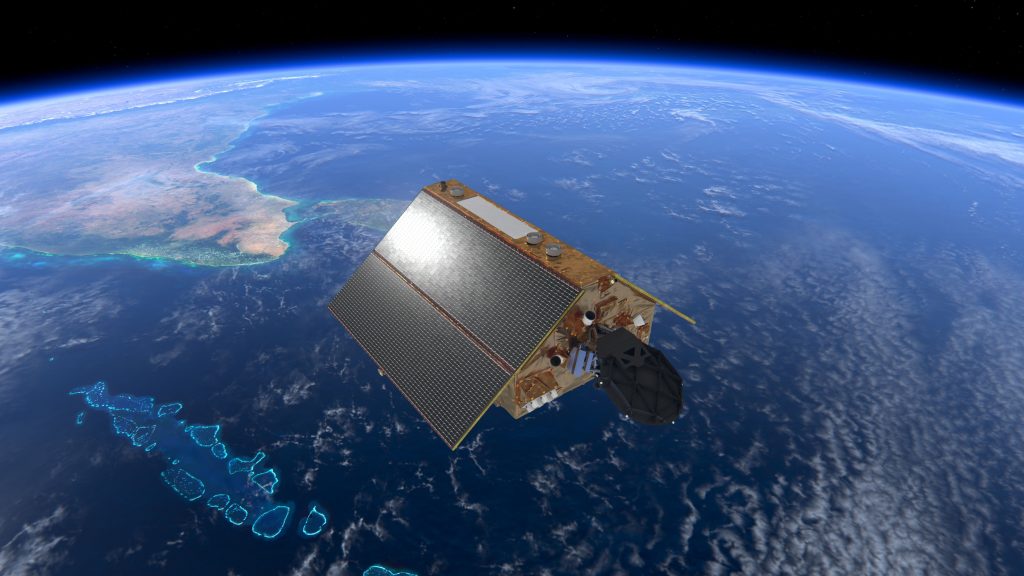 Marmoris is fully aware of the implications the coral reef market brings: the money streams that go to coral reef conservation and/or restoration mostly come from global aid or government funds. To be dependent on those kinds of funds, in the long term, may not be sustainable for a business.
"That's why we need to build additional revenue streams that are more commercially viable. But our heart is with the reefs first. We know we are capable of developing the technology, so why not apply it to something that needs to be done right now? Eventually we need to become profitable, yes, but that's not the point of founding Marmoris."
Hackathon origins
The technical experience to do so, is overly present. Parya has a background in civil engineering/surveying and spent over 6 years as a lecturer teaching GIS and Remote Sensing at the university of Twente. Samantha started her career in sustainable development and continued working as a GIS specialist. Both hold a master's degree in Geo-Information Science. Angela has studied Computer Science (bioinformatics) and is specialised in AI and data analysis. Before Marmoris and her current job as freelance senior software developer, she has been a consultant and a software architect too. Another strength of this international team: they collectively speak 9 different languages.

How exactly did this team come to be? Samantha: "Parya and I worked together before in the same company on several remote sensing projects and proposals. At one point we decided to join a space hackathon, because to us it was fun to explore remote sensing more and learn new things. We often joke that in the beginning of the pandemic when people were making bread at home, we were doing hackathons. There we met Angela, the cooperation went very smoothly and it just clicked. We ended up winning the hackathon. The rest is history!" 
"Fun fact: until recently we haven't met Angela in person due to the hackathon switching to virtual. But for the past year we collaborated online without any problems." 
Right after the hackathon, the synergy of the team fueled an entrepreneurial spark that was fully ignited during the Ignition Program, a pre-incubation program where founders can tweak their space business idea. Parya: "It offered us validation and proof that we can have the desired impact. There, the idea of a business with the three of us became serious."
From pre-incubation to ESA BIC
The Ignition Program ultimately prepares startups to apply for the ESA BIC Noordwijk incubation program. Why did they choose to be here? Parya: "We knew our idea matters, but we wanted it to be more than just a cool idea with space technology. If we could get through the selection, it would mean we were approved by experts who believe our proposed technology is feasible. It was and still is an immense confidence boost. Next to that, more than the financial support in the program, the backing by ESA is important to us. It's a seal of approval. The ESA BIC network is a strong community that can help us move forward, as all three of us don't necessarily have a business background." Angela adds: "This community is valuable to us, because we want to learn from and share with a lot of new people."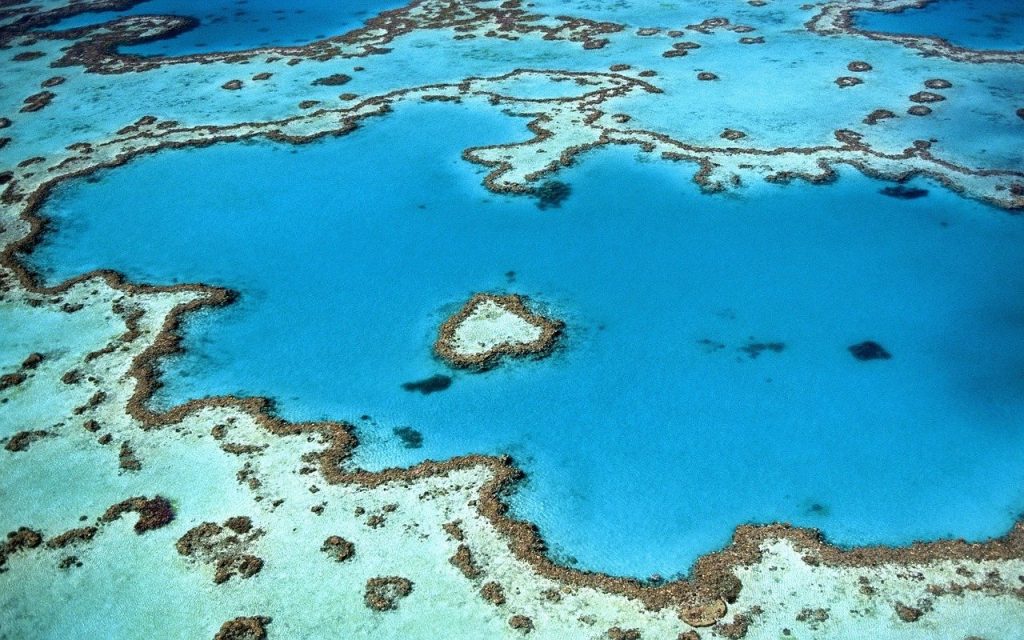 Within the program, the Marmoris has set an amount of clear goals typical of a startup; short-term goals like getting the first revenue in and long-term goals like making a difference in the conservation of coral reefs.
The personal goals while building this business is where it's getting impressive. Nothing screams 'practice what you preach' more than "talk at the UN about coastal ecosystem conservation" (Parya), "learn to scuba dive" (Samantha) and to "challenge myself to learn combining AI with satellite data" (Angela). 
Can do mentality
While Marmoris recently started in the ESA BIC Noordwijk program, the founders already have some tips for other aspiring space based businesses. "It's sometimes better to just start when you want to make a difference. Multiple people from within the space industry told us to just do it. Don't wait. Don't think in details before you have even started."
What did take some consideration, is the name of the business. Parya: "That was something we all found extremely important and thus worth taking some time for. It needed to be something clever, something unique, something that represented our passion. The name 'marmoris' is Latin for 'the shining surface of the ocean'. Needless to say we all love that name."
---