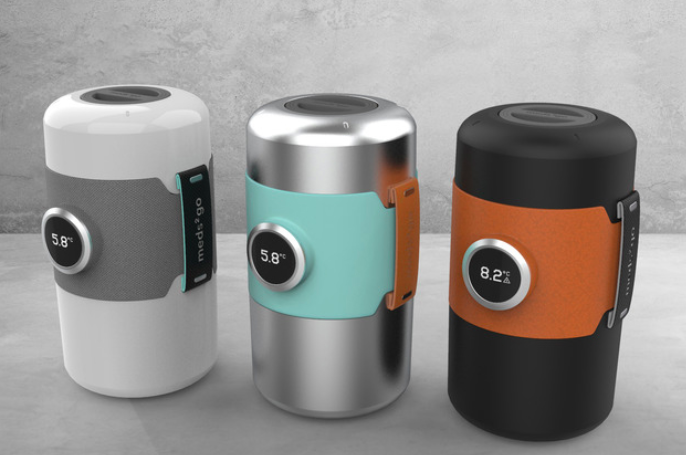 Great news for our alumnus Meds2Go. The medtech company has raised seed money from the venture capital firm Rising Stars to produce its first batch of their medicine coolers.
The funding will be used to make their Cool-One product, Meds2Go announced on Linkedin. The container keeps medicine cool between 2 and 8 degrees Celsius, for a maximum amount of 24 hours without charging.
Meds2Go entered the ESA BIC program 2 years ago by using cooling technologies also used in space. At ESA's R&D center ESTEC, they tested the device in climate chambers.

The Amsterdam-based VC Rising Stars has several other healthcare & medical companies in its portfolio.
Solving the cold chain
Founder and CEO Carla van den Bos developed a solution like most startups start: out of personal needs and frustration. Her medicine, and that of many patients, needs to be of constant temperature. Which is of course not ideal for anyone who likes to travel and wants to maintain an active lifestyle. You simply can't carry a fridge with you.
"With this funding, Meds2Go can take a giant step towards developing technologies to solve the 'last mile' in the so-called Cold Chain of medicine", Van den Bos says. "The Cold Chain is well organized and regulated, up until the moment the medicine gets into the hands of patients."
And that's a problem. She explains: "From that point on there's no regulation and it's up to the patient to make sure their medication stays on the prescribed temperature. By any means necessary."

The Cool-One will be optimized, produced and brought to market in 2020.