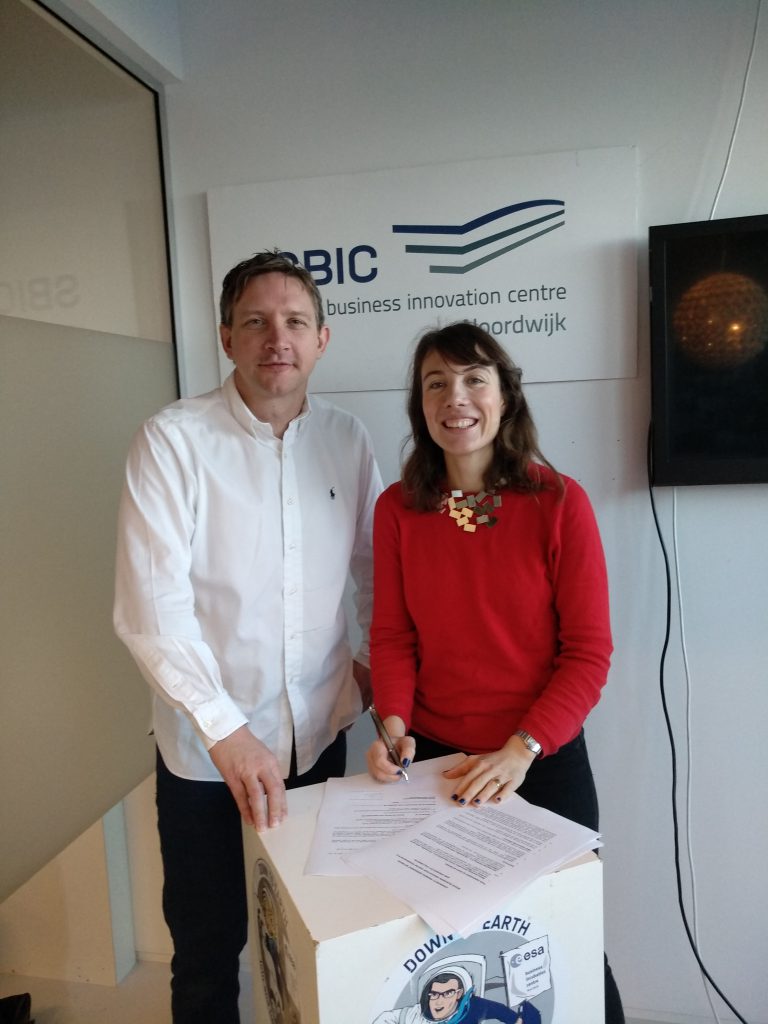 KNOWCO by collabwith matches startups to academic and corporate experts. Sounds like a win-win, right? That's why both SBIC Noordwijk and Knowco signed a community partner agreement last week.  
Martijn Leinweber, COO SBIC Noordwijk: "Knowco offers value to our startups by connecting them with out-of-the-box expertise. For instance, they will be hosting six Emotional Intelligence workshops next year. That's something you might not have thought of, but it's important nonetheless. The soft side of running a business is just as needed as financial or technical expertise. At SBIC, we want to offer our startups the complete package of entrepreneurship. Knowco complements us in this."
Jara Pascual, Founder & CEO of Knowco by collabwith: "We're happy to partner with SBIC Noordwijk and become part of the spacetech community in The Netherlands. We want to support the connection between startups, academics and corporates to use spacetech to solve business challenges and have a positive impact while doing so."
As brand new community partner, Jara will frequently be in the building to organize interesting events and/or recording business podcasts as well.