Large data sets are the fuel to artificial intelligence developments. The more data to work with, the better AI can improve. The immense amount of earth observation data gathered by Copernicus is a potential goldmine to such applications.
To build bridges between Copernicus and the AI sector, (both public and private) a full-day industry workshop in Brussels, Belgium is being organised.
In this workshop several EU programmes will be presented, and challenges and opportunities to connect Copernicus, its data assets and stakeholders to the digital world will be discussed.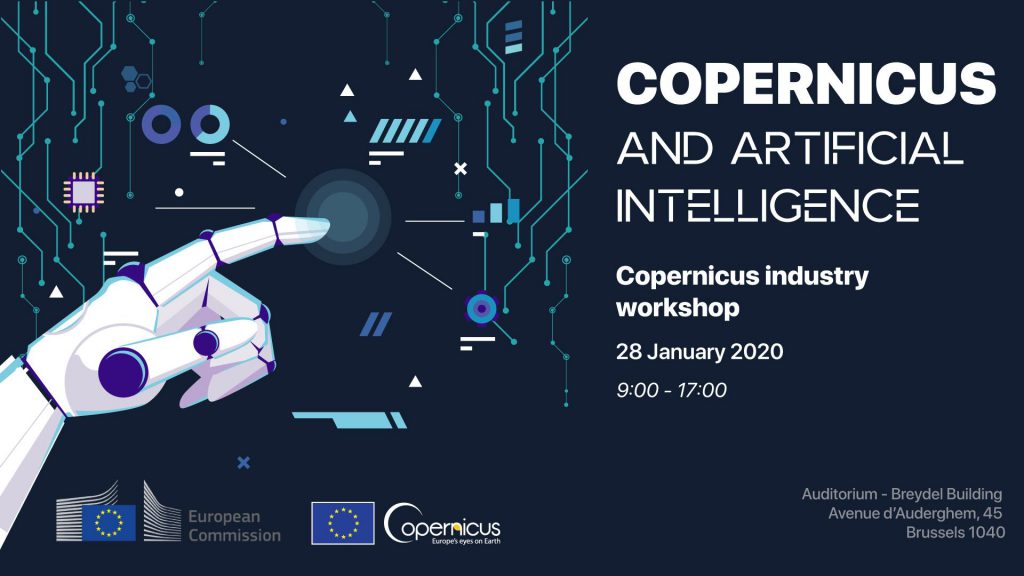 When: 28 January 2020
Time: 9 AM – 5 PM
Location: Auditorium Breydel Building, Brussels