ESA BIC Noordwijk incubatees Carble and Soilspect both have won the local prize of this year's European space business competition – the Copernicus Masters and Galileo Masters.
Together with the Netherlands Space Office (NSO), SBIC Noordwijk is organiser of the Netherlands Prizes of the Copernicus & Galileo Masters 2021. Through this competition, both entities have brought attention to the application of space technologies on earth for several years now.
This year, we are pleased to inform two businesses in the ESA BIC Noordwijk incubation programme have won the local awards.* The winners were announced by NSO director Harm van de Wetering at the Space Awards night on December 14.
The competition has been one of, if not the biggest European celebration of entrepreneurship in the space industry for several years. Last year, Dutch startup and ESA BIC Noordwijk incubatee Reef Support won the overall Copernicus Masters 2020.
Copernicus Prize The Netherlands 2021: Carble is taking carbon storage to the next level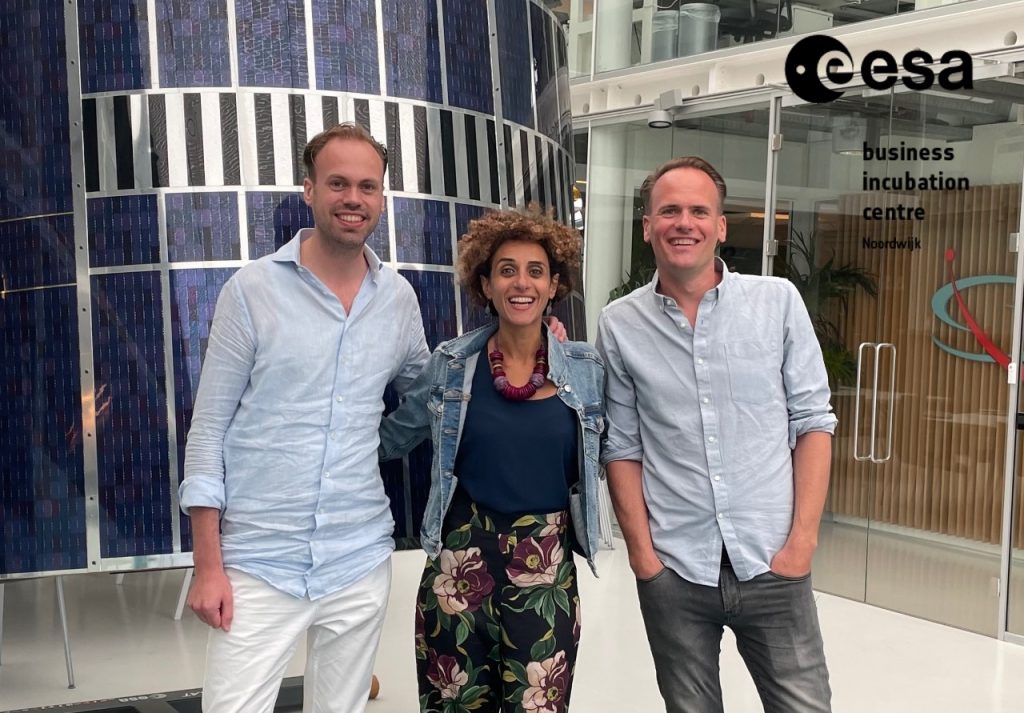 Startups that use remote sensing technologies to measure carbon storage are on the rise, and for good reason. But Carble extends that idea and uses this concept in a specific, more focused way. Their approach: creating a platform for coffee brands to reward coffee farmers in Ethiopia for storing carbon in coffee forests. This way, the coffee industry fights climate change, coffee brands improve their sustainability efforts and coffee farmers get a fair price for their work. Truly a win-win-win idea!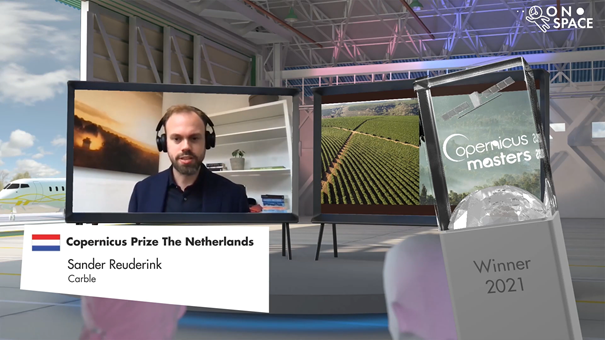 More on Carble: read our interview
---
Galileo Prize The Netherlands 2021: Soilspect automates ground settlement measurements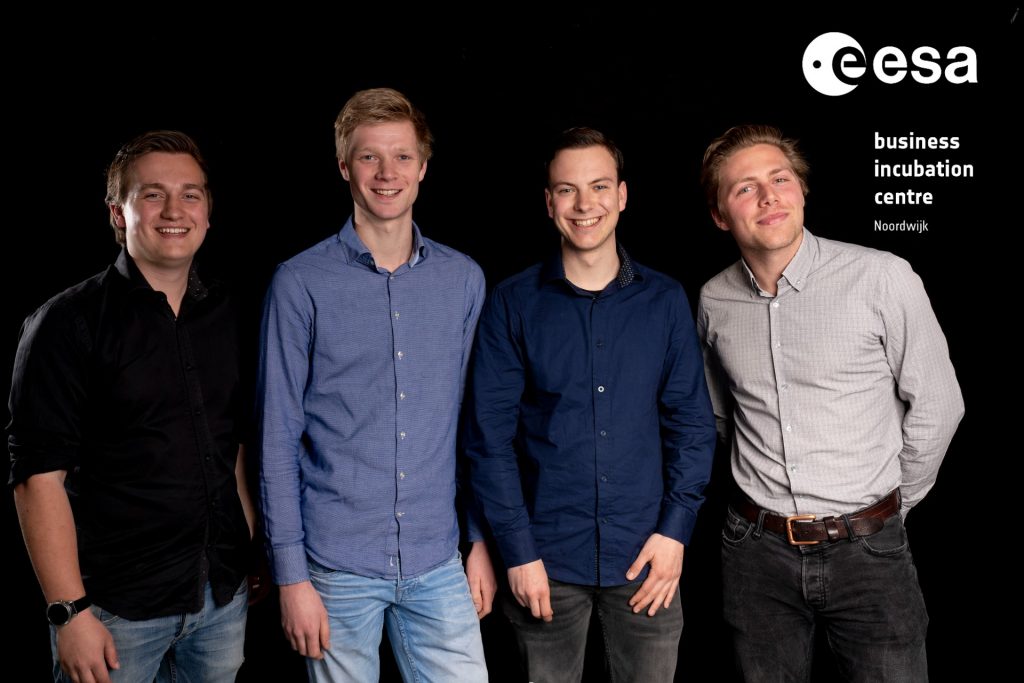 Soilspect, founded by four engineering students that met in an entrepreneurial minor, is solving one of the biggest problems with manual land surveying. This of course can be time consuming and very labour intensive. The startups has developed a device that automatically monitors ground settlement with the use of GNSS. Ground settlement data will then be presented in an online dashboard for necessary trends and insights.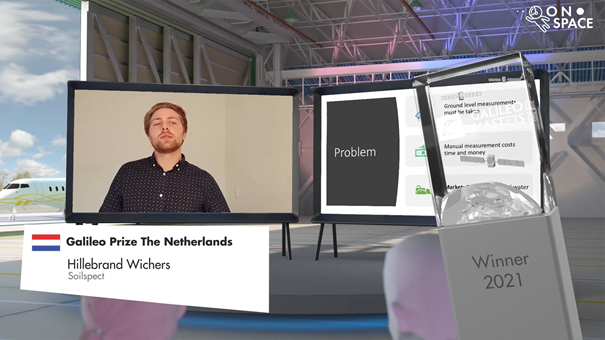 More on Soilspect: read our interview
NSO and SBIC Noordwijk congratulate both winners and wishes them more successes in the near future.
---
*Disclaimer: as we also manage the ESA BIC Noordwijk programme, we kept away from discussing these businesses in the selection and voting.
The Galileo Prize The Netherlands and Copernicus Prize The Netherlands are brought to you by the Netherlands Space Office (NSO) and SBIC Noordwijk.

The Galileo Prize Netherlands and the Copernicus Prize Netherlands were also made possible by our competition partners ANWB, ESA Space Solutions, HE Space, NVR, Rabobank and Zuits.