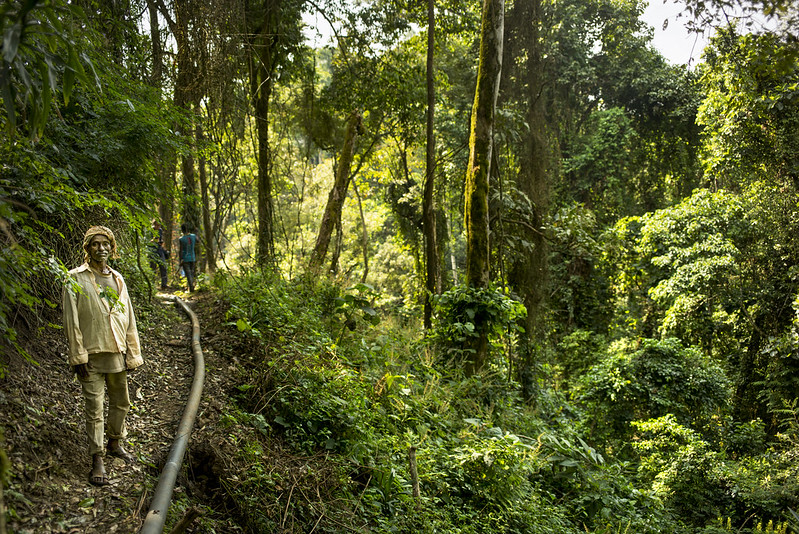 How do you make it commercially viable to do good in an industry that struggles with their sustainability efforts? Carble is using space technology to create a win-win situation for both coffee brands and farmers while they store carbon in Ethiopian coffee forests.
Carble is based on an idea which has space technology as the last piece of the puzzle. In Noordwijk, this business is incubated in the ESA BIC programme for space related startups.
We talked to founders Sander Reuderink, Noura Hanna and Lodewijk van der Meer about their ingenious idea – in which coffee brands will work towards the much needed reduction of their impact on the global climate.
What does your company do and which problem does it solve?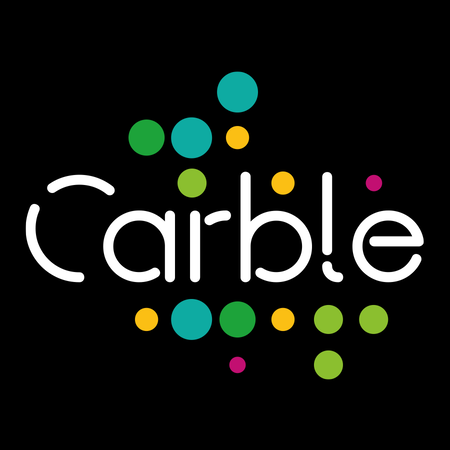 Sander: "Carble solves two problems. It solves poverty amongst small scale farmers – almost half of which live below the poverty-line. It also reduces the impact of the coffee industry on the climate.

What we do is help coffee brands reduce their impact on the climate by letting them reward the farmers that grow their coffee with a fair price for storing carbon. We do this by combining the precision of manual field measurements with the scalability of aerial analysis (remote sensing) and putting that data in an online platform. Here, coffee brands can see how much carbon is stored and farmers get paid through digital payments.
What is the greatest challenge in making the coffee industry more sustainable?
Sander: the current instruments that coffee brands have available to become carbon neutral are not good enough. What happens now, is that businesses measure their footprint, make reductions where possible and buy carbon offsets for the footprint they cannot reduce.
Meanwhile, the coffee forests where small-scale farmers grow their coffee, continue to disappear at an alarming rate, since they cannot compete with the more productive industrial farms, which have a massive carbon footprint.
Noura: What we've found is that we can address this market failure. Right now, the more you produce, the more you profit. That's currently only possible by cutting forests (and switching to industrial farming or other crops). That's a loss. But if you as a coffee brand can reward farmers, and can report on the reduction of carbon emissions: then we have found a win-win that is viable in today's business.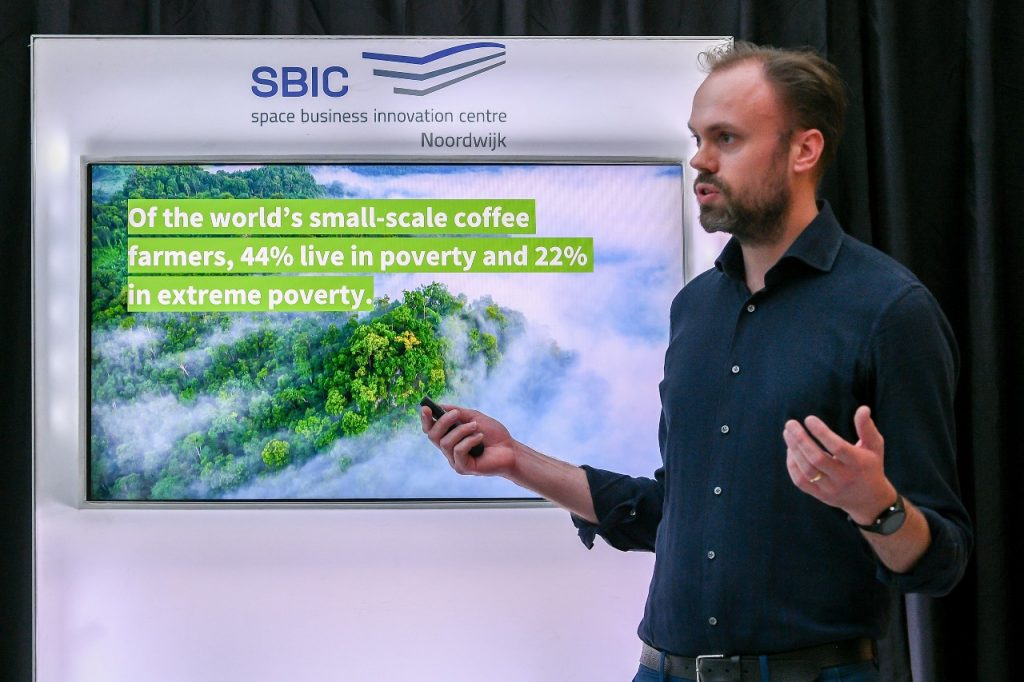 How was Carble founded? What's your story?
Sander: I have worked for the last twelve years in the supply chain of the coffee industry. I got worried about the sector because it is not working the way it should. When I posted a first draft of the idea for Carble on Linkedin, Noura responded by saying 'you're all wrong, call me and let me explain how it really works'. So we talked and decided to improve the business model together. Now, we both aren't that technical so we needed a CTO. I knew Lodewijk from my previous job and asked him to join Carble.
Lodewijk: I decided to quit my digital agency after running it for 20 years and do something with more impact, something that actually can change the world. Carble was the perfect opportunity for me to do so.
Noura: I joined because there's potential for serious impact. Our solution is scalable and it links the social and environmental sides of the world to business. That's rare in businesses I've seen so far.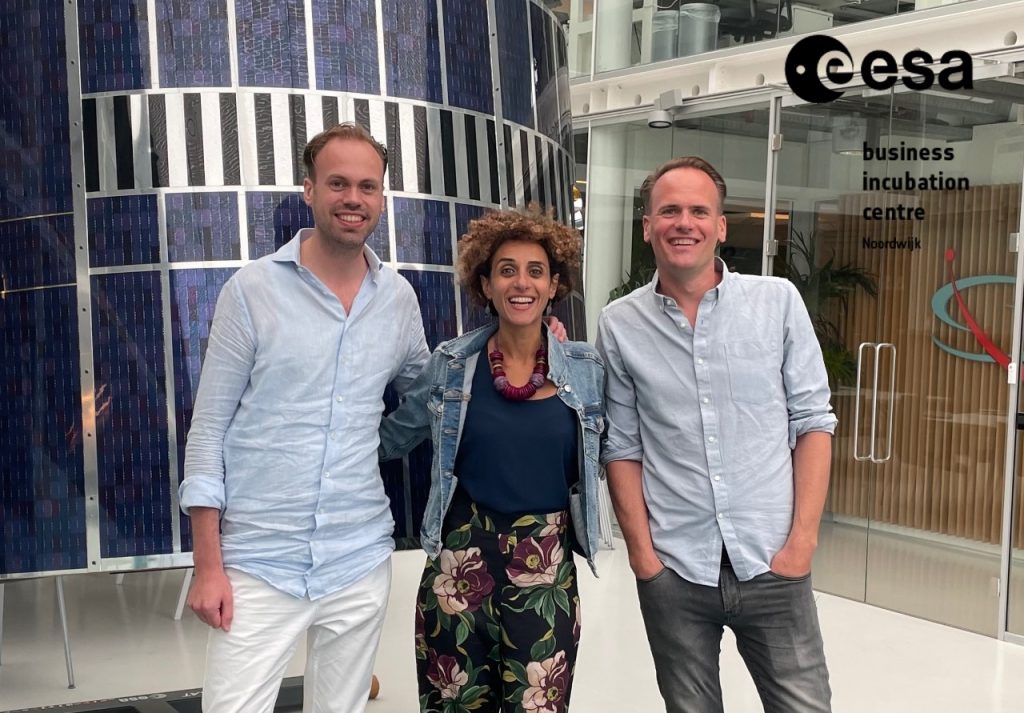 Which goals do you have, both short-term and long-term?
Sander: In the long term, we want to generate additional earnings for 1 million smallholder coffee farmers by 2030. Currently, we're in the process of getting the technology we need in place for monitoring farmer's carbon storage. We have the protocols in place to include the deforestation and accounting for our clients. In the beginning of the next year, we'll start our first pilot project.
So how will this work with space technology?
Lodewijk: Our primary aim is not to develop new technology, but implement a new application. We are looking to partner up with parties that already have the space tech and expertise in house like remote sensing. It would mean we would lose time if we would reinvent the wheel.. Maybe in the future, we want to refine the system with our own tech. But right now it doesn't give us an advantage.
What is so special about the Ethiopia coffee market?
Sander: Well, our model works on a lot of commodities and geographies. Basically, our business model works because of three pillars:

-The amount of carbon farmers can store per hectare in trees: Countries like Ethiopia traditionally leave a high number of shade-trees in place.
-Our solution has the highest impact in regions with low incomes. We could apply our methodology here in the Netherlands, but that wouldn't have any impact. In Ethiopia, Carble can double farmers incomes.
-There needs to be a real risk of deforestation: current deforestation rates in Ethiopia are above one percent per annum. Stopping deforestation should be the first priority when reducing the impact that coffee has on the climate.
In my previous job, I supplied Ethiopian coffee to large global coffee brands, so I know both sides of the market well. There are other interesting markets in East Africa as well, so we're not limited to Ethiopia.
Why did you choose to be incubated in the ESA BIC Noordwijk programme?
Noura: When me and Sander started to identify funding opportunities, a friend of mine who works at ESA mentioned the BIC programme. At first, we were mostly attracted to the zero-equity funding for technical development and the support we'd get for getting the space data right. Because we rely on datasets by Sentinel-1 and -2 satellites, and want to combine it with other datasets like soil analysis to get the output we want to deliver. So in that sense, the match was perfect. It supports us with a deep dive into the space link of our businesses.

And now we are in the ESA BIC programme, we realise there's more to it. We come in touch with other space related businesses and encounter interesting persons throughout the sector. This keeps us moving as well – and we can see clearly how we can use this network.
What advice would you like to give to starting entrepreneurs in the space sector?
Lodewijk: What we've noticed in the ESA BIC programme particularly, is the openness of the community and the willingness of people to help you. If I'd turn this into an advice: join as many of the community events and sessions as you can, they all are a learning opportunity.
Sander: In general, what works for us and is valuable to us is the practice of assumption mapping. Next to that, sprint meetings keep us sharp and focused.
Noura: On a personal level, I'd say starting a business in the first place gives you energy. The world of startup innovation is exciting. My advice would be to make that leap and take that risk as an entrepreneur. To anyone: give yourself the chance to do what you want. It will feel good!
Can you tell us something people don't know about your company or your team?
Sander: We talk a lot about coffee, but obviously there's more. We're passionate about something else as well.
Lodewijk: It's the amount of croissants we eat!
Noura: Everytime we meet, I will provide the team with the best croissants. I have to stand in the queue for half an hour to get them (there's a sublime croissant bakery near me) but it's worth it.
---
Interested in becoming a space related business? The ESA BIC Noordwijk programme helps aspiring entrepreneurs with creating their prototype or market introduction with their solution. More info: