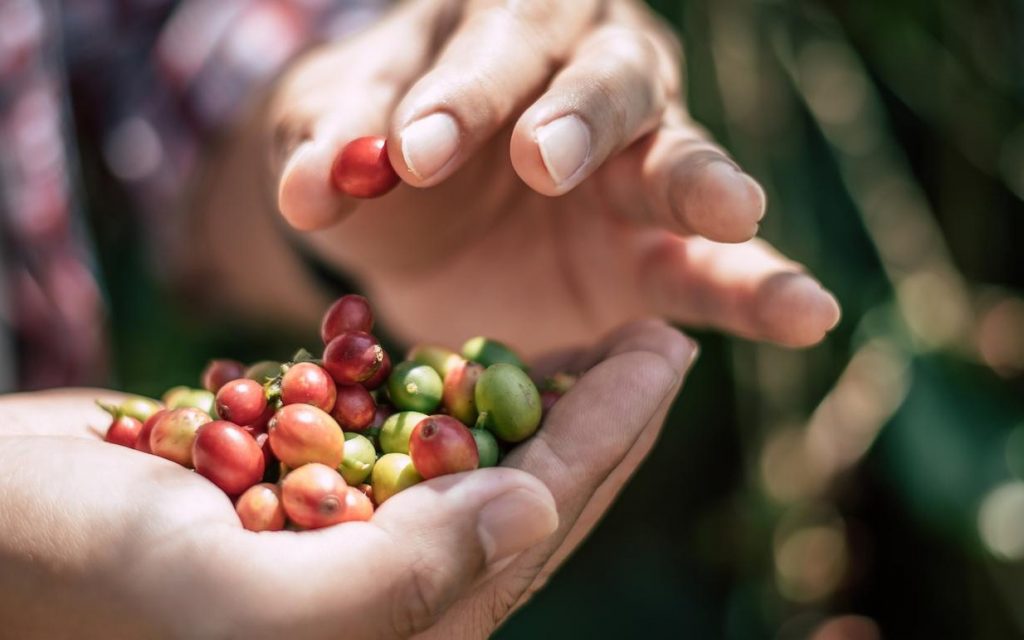 Coffee and satellites, it's not the most obvious combination when thinking about applications with EO-data. For startup Carble however, it was obvious that the coffee industry needed improvement. First, for the small scale coffee farmers, of whom almost half live below the poverty line. Second, growing and producing coffee comes with carbon release – an aspect that needs to be diminished in our battle with climate change.
For Carble, those two pain points gave the inspiration for their solution that won the Copernicus Masters Regional Prize the Netherlands in 2021: reducing the impact of coffee brands on the Earth's climate by letting them reward the farmers that grow their coffee with a fair price for carbon storage.
Where does the satellite data come in, you may wonder? Well, Copernicus satellites Sentinel 1 & 2 provide information on the status of the coffee farms (for instance in terms of vegetation), which is combined with manual field-measurements. The outcome is presented on an online platform where coffee brands can see how much carbon was stored and where the farmers get paid digitally. Coffee should benefit all people in the supply chain, while staying within our planetary boundaries.
We asked Sander Reuderink, CEO of Carble, a few questions to give you some inspiration while you're sipping your morning (or evening) coffee.
At what stage was the idea when you submitted it?
"I have spent the last 14 years in the coffee trade. Over the years I grew more and more frustrated with our sector's inability to address both systemic poverty among coffee farmers, as well as the huge negative impact coffee has on climate change, especially due to deforestation. After going through countless different ideas to improve this, we came up with a simple idea: what if we pay farmers for storing carbon? That way, we could make environmental sustainability economically sustainable too. Not much later, we had a concept and received our first funding through two grant-givers (ESA BIC and GIZ in Germany) and development had just started. So we were fairly early in the progress of our business."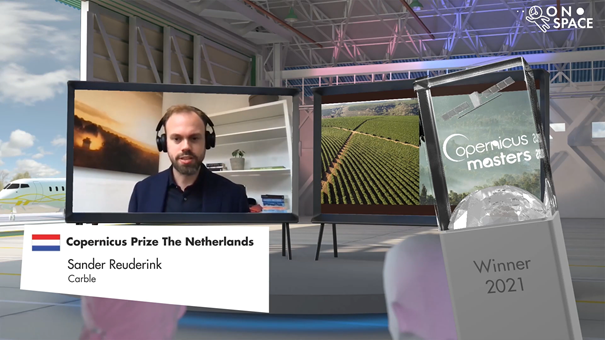 What was your overall experience, from application to winning the Regional Prize the Netherlands?
"The program helped us to formulate our pitch better, and after winning we received some interest from journalists and investors. The prize money helped us in paying the rent for our office at SBIC in Noordwijk."
How's life after the competition?
"It's great! We're almost live with our product and we were able to raise our first VC investment, so we can move to the next stage in the lifecycle of our startup. The road ahead is still long, but we are one step closer to our call of generating $1B for 1M farmers by 2030."
What advice would you give to people who are still in doubt of participating?
"It's great fun and a nice piece of exposure, but also a big time investment, since you will need to prepare multiple videos. If you need exposure or work on improving your pitch, go for it!"
---
Thirsty for more? Join our online info session on June 21 at 14:45 CEST, where Sander will elaborate on his journey with the Copernicus Masters.
Already have an idea? Find your perfect match, apply to a regional prize (we say The Netherlands!) and submit your idea or solution. Application deadline is July 13, 23:59 CEST.
Image: Unsplash