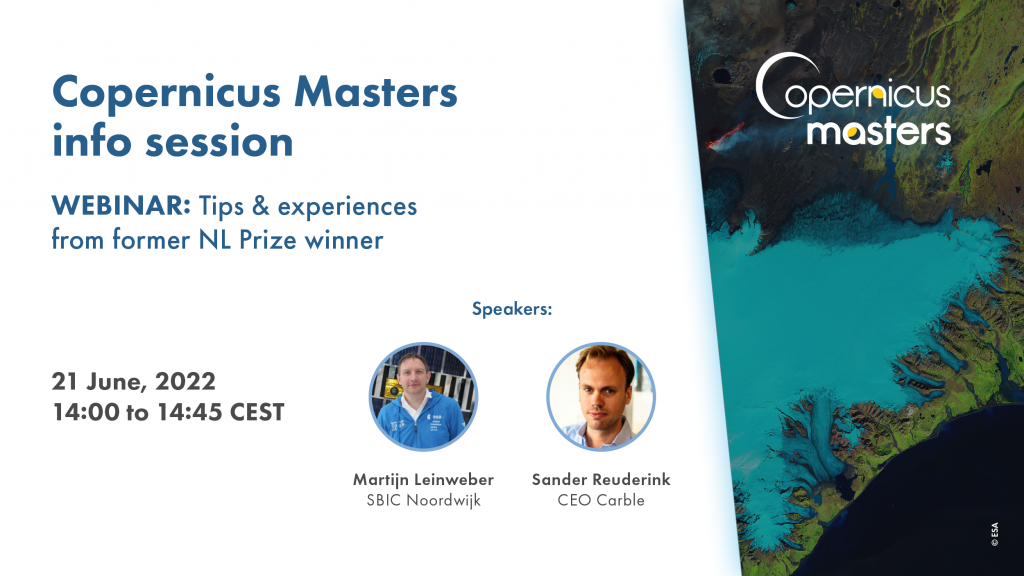 To prepare you for the number one Earth Observation competition in Europe, you can best learn it from someone who has participated in the Copernicus Masters before.
Participating in an European business competition is more than just sending in your idea. There's a lot more to it, especially in the world of space technology.
That's why we, as local organisers of the Netherlands Prize, will host a webinar with a former NL Prize winner. In this info session you will learn:
Why you should participate with your Earth Observation idea
How to prepare for an international competition
Experiences from 2021 NL Prize winner: Carble
Speakers:
Sander Reuderink is the CEO and co-founder of Carble. By getting the best out of earth observation data, he is creating a tool that helps coffee brands reduce their carbon footprint – and at the same time is rewarding small-scale farmers with a fair price.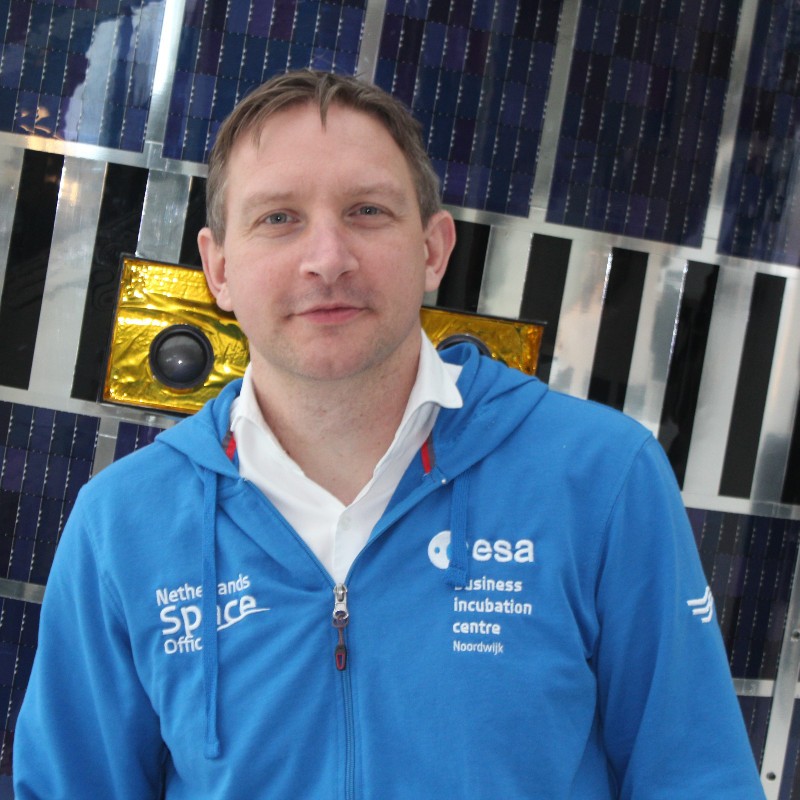 Martijn Leinweber is COO of SBIC Noordwijk, the local organiser of the Netherlands Prize. With extensive experience supporting space related startups, he knows how to make the most of your idea. Martijn will be the host of this webinar.
What: Copernicus Masters 2022 info session
When: June 21, 2022
Time: 14:00-14:45 CEST
Location: online
Speakers: Sander Reuderink (Carble) & Martijn Leinweber (SBIC Noordwijk)
Like to be fully prepared? Join us to learn more about the Copernicus Masters competition!