Marine ecosystems like coral reefs are crucial for our life on earth. The declining health of our world's reefs have a devastating impact on an enormous part of marine ecology. But also on over 1 billion people who rely on coral reefs for food, income from tourism and protection against the ocean.
During an internship, that impact was seen by Marcel Kempers when he worked with coffee farmers in Lombok, Indonesia. Locals on land were suffering from nearby coral reefs dying, because there weren't enough fish to feed the community anymore.
Combine this with the fact that over 90% of the world's coral reefs will be gone by 2050, and you know this is a serious issue that needs immediate action. So when Marcel met Yohan, both still students, they decided to team up and think of a solution – fast. The idea for their own business, Reef Support, was born.

We interviewed co-founders Marcel Kempers (CEO) and Yohan Runhaar (CTO) and GIS team member Hugo Buurmeijer about their startup, their use of space technology and their future plans.
What is it that you want to achieve with Reef Support?
Marcel: "Our mission is to use cutting-edge technology to protect coral reefs and help sustain the blue economies, societies and cultures across the world that depend on reefs and other marine ecosystems. The GIS- and AI-driven tools we develop at Reef Support advances coral reef monitoring which leads to more timely and informed decision-making on management actions to improve the long-term resilience of global coral reefs."

"We focus on 3 key solutions. First, our open-access, cloud-based platform Reef.io is based on adaptive learning AI to help marine biologists and survey divers analyse photo surveys of coral reefs. Our Coral AI not only speeds up the data processing work, but helps to improve decision-making and inform conservation across the world. Secondly, our user-friendly GIS tool allows anyone to map coastal regions and gather predictive insights from satellite data about ocean and weather conditions. Combining this with field data, we support the democratisation of knowledge – working together as a monitoring community and sharing our knowledge is much more efficient and effective than doing it alone. Lastly, we believe impact only goes as far as the number of lives we touch, and that is why we aim to train 10,000 Reef Rangers by 2030 and support the next generation of marine conservationists. Reef.io is already running and the GIS tool is free for anyone to use."
You were off to a good start, weren't you?
Marcel: "When we decided to start this adventure, we came across the Copernicus Masters competition. We immediately knew participating in that could have the impact we looked for. I have a background in aerospace engineering so I saw the possibilities of using space data like satellite imagery. We won the competition in 2020 and needless to say, that kick started our business. There was a lot of local and international media attention, we got a subsidy for a feasibility study and a bit of funding from TU Delft, and were connected to relevant organizations like WWF Netherlands."
What was next?
Marcel: "We started implementing a coral lab on Lombok, sending interns there to do research and do manual monitoring to feed our AI. In the end, those datasets will be combinable with our GIS tool."
Yohan: "We want this to be the one stop shop for reef conservationists. It works on a combination of satellite imagery (Earth Observation) and an AI algorithm. How field monitoring is done right now, is swimming over a piece of reef and making a 'screenshot' of it by hand. Then you have to determine if coral is there, if it's soft or hard, and how much percentage of the ocean floor it's covering. If the same survey data is processed with our Coral AI, that assessment process can be 200 times faster than traditional manual assessment, saving weeks and months of labour and freeing precious reef management resources."
About Reef Support's GIS tool

In the GIS tool people and organisations can learn how the changing climate and oceanic conditions affect local marine life and assets. By making satellite data more accessible and user-friendly, users can turn data into decisions. Some examples:

– A NGO can closely monitor the bleaching of specific species of coral;
– An aquaculture farmer can measure the environmental change and how it affects its production, planning its operation better;
– Researchers can study and make correlations with other spatial data in a few simple steps.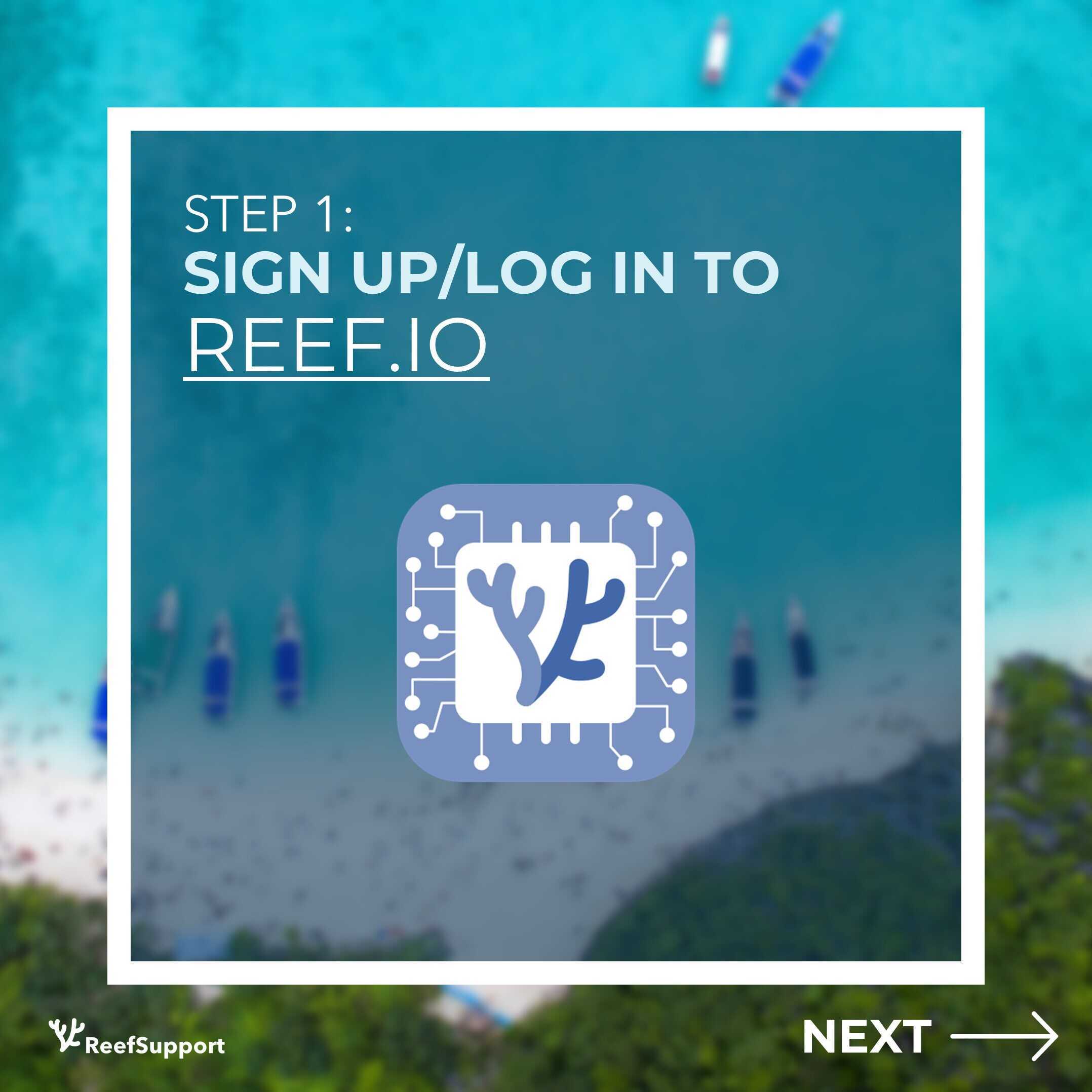 Why are you also interested in aquaculture?
Marcel: "We are interested in aquaculture because it's one of the future ways of feeding life on earth – algae farms are a good example. And think of all the mussel and oyster farms in the world feeding us right now. Also, we don't have coral reefs in the Netherlands and we want to act locally as well. The thing is, a lot of what's being cultivated in water is sensitive to little changes in that water. Think of the salinity of water or changes in acidity. Satellite imagery is able to detect these kinds of changes very accurately. So we want to improve the quality of aquaculture as well."
What are your short-term and long-term goals?
Marcel: "Our short-term goal is to reach a higher coverage of marine areas using our software. In the long term, we hope to bridge the gap between scientific advice and reef management decision making by making data shareable, technologies compatible and information more widely available."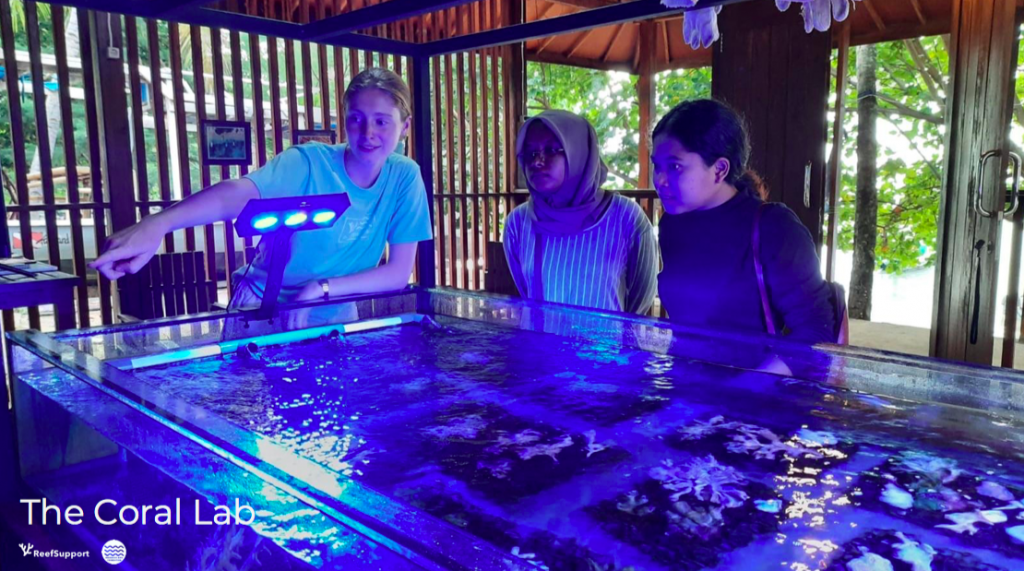 What are you most proud of so far?
Marcel: "We are really seeing our community building to fruition. We spread the word of our business by attending hackathons and letting people test our tools. It's not something we plan really, but for us it's one of the nicest achievements to see what people can do with the AI we provide. They say it takes a village to raise a child, but it takes an entire AI ecosystem to build an enterprise-level AI."
Yohan: "From a technical perspective, that gave us valuable insights in how to build the platform better as well. Our tools are open for anyone to use and we're very open to feedback in co-creating new features and we're very proud of that already."
Marcel: "After the Copernicus Masters 2020, we stayed in touch with Martijn Leinweber. During the competition he was really supportive and helpful to us. That's how we learned about the programme, and we felt it would give us the image we need. Before we applied, we joined the pre-incubation trajectory, Ignition Programme. It was the first team-cohesive activity we did. We learned the business basics of our idea there."
Do you have some advice you'd like to give to other entrepreneurs?
Yohan: "In the beginning we took a lot of time to get started working on the GIS application. I want to say now: just do it. We have wasted time by maybe having a too academic mindset. Because we dove deep into a lot of research about various techniques. We wanted to do the thing 100% right. But we found out, when you just start, you can just make decisions along the way – make the plan as you go. For us that was the better solution."
Marcel: "Also, take care of yourself. Representing a company means to do a lot of things, so be sure to zoom out once in a while."

Hugo: "Understand not only what you are doing, but also why you are doing it. It's ingrained in our team dynamics. This will become a strength of your team."
What makes Reef Support Reef Support?
Marcel: "What Hugo said really explains it. We know why we do it, we want to save the oceans. We believe in people, planet and profit, and we take a human-centered approach to our product development methodology. Our internal goal is also to get everyone in the team their diving certificate, even if that person is just a software developer and not a marine expert already. We want more Reef Rangers to experience the underwater world we are fighting for – for the future of our coral reefs is also the future of humanity."
---