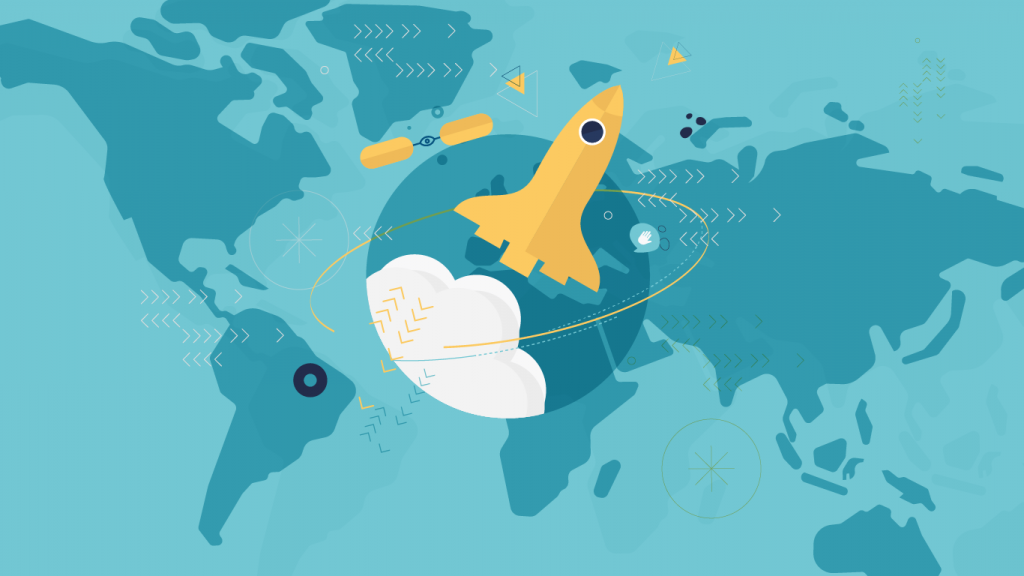 For starting space based businesses to get relevant support, a spot in the Copernicus Accelerator is much sought after. But: there's only room for 50 startups per year. By winning a Copernicus Hackathon however you and your team are automatically accepted.
There are 10 of these hackathons each year, spread out over Europe. As co-organiser of this hybrid event, we made sure it will be a special one.
This year's Copernicus Hackathon 2020 in Leiden, The Netherlands focusses on three main topics: inclusivity & equality, COVID-19 and the Sustainable Development Goals. We hope the winner creates a thriving business to solve problems in these areas.
From hackathon to accelerator
Then why join the Copernicus Accelerator after a Copernicus Hackathon? From our experience, attendees of these hackathons are intelligent, ambitious and curious people with a can-do mentality – and an entrepreneurial itch. Creating a solution to a world problem in just a weekend is a challenge they are gladly accepting. Solving it offers them sweet satisfaction.
Turns out, attending a hackathon and reaching several goals throughout the weekend makes your brain produce dopamine, (one of the four 'happy chemicals'). But what happens afterwards?

*Poof*

It's gone. The hackathon's over. Wouldn't it be nice to feel that way multiple times throughout a work week? Like hacking and hustling your way into a real business? Keep tweaking your solution? Accomplishing greatness?

Well, the Copernicus Accelerator provides exactly that extra push to take your winning idea to the next level. It helps you from being an aspiring space entrepreneurs to an actual space entrepreneur.

Businesses who have been there
Satship.ai from Greece for instance took this path. It started with an idea in a Copernicus Hackathon, won the challenge and then successfully completed the Copernicus Acceleration program. They are using earth observation for good: with their maritime surveillance solution they help fight illegal fishing, pollution, smuggling and piracy.

SuperVision from Germany uses satellites to monitor gas pipelines and gives warnings when leaks happen. The company also has its roots in, you guessed it, a Copernicus Hackathon. And they perfected their business in, you guessed it again, the Copernicus Accelerator.

Imagine having access to the right tools, support and advice to turn your business case into an impactful commercial solution, like Satship and Supervision, to solve big problems. What if you could draw on an impressive network of like-minded innovators, take advantage of informative monthly training sessions and benefit from consistent one-on-one guidance from an expert mentor of your choice? That's the Copernicus Accelerator right there.
6 more reasons to join the Copernicus Hackathon
So access to the Accelerator has been a big plus for a lot of Copernicus Hackathon attendees over the years. But there's more, obviously. Together with our local partners, there are 6 other reasons for you to join:
Cash prize of 500 euro (and an extra 250 if you go for a special challenge)
Technical support by sobloo, the Copernicus data platform
3-month subscription to sobloo
Promotion by sobloo and SBIC Noordwijk
Subscription to 'Ruimtevaart' magazine by NVR
You are eligible to the ESA BIC Noordwijk incubation program
Can't wait? Apply for the Copernicus Hackathon 2020 in Leiden, held on September 12 & 13. You can choose to attend online or offline.

---
The Copernicus Hackathon is a program by the European Commission and Copernicus. It's implemented by AZO and organised locally by SBIC Noordwijk and PLNT Leiden. It's made possible by our competition partners: