COPERNICUS HACKATHON 2020
Save the world with space tech like Earth Observation
JOIN US 12 & 13 SEPTEMBER IN LEIDEN
60 BRIGHT MINDS. 30 HOURS. 1 EXCITING HACKATHON!
What is a Copernicus Hackathon?
A Copernicus Hackathon is not your average contest. This initiative, financed by the European Commission, aims to bring together all kinds of disciplines to develop new applications based on Copernicus Earth observation (EO) data and services. From developers to entrepreneurs and from designers to scientists: everyone with an ambitious mindset is welcome!
One of a kind hackathon
There are 10 Copernicus Hackathons each year, held throughout Europe. The unique thing about these events: they are truly unique. Why's that? Well, that's because every local organiser chooses its own format. We hope our program in The Netherlands will challenge you in ways it hasn't done before!
No limits
This year, for a first, the hackathon is not limited to earth observation. We encourage to use EO in combination with other disciplines or space technology (like satellite navigation – GNSS). Because of the coronavirus, we need innovative ideas more than ever. So every addition to EO data or services is welcome!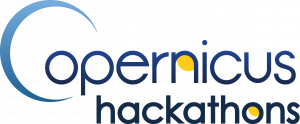 Our format
Pre-events
There will be 2 online inspiration & information sessions prior to the hackathon – held July 30 and August 27. More info soon.

Hackathon is divided in 4 parts (sessions): 
Desirability, feasibility, viability, delivery
4 checkpoints
You need to complete the sessions to move to the next!
The program

An outline of the hackathon:
Day 1: 9:00 – 22.30
ideation, matchmaking, business building, workshops
22.30-08:00
developing
Day 2: 8:00 – 18:00 
training, pitching, awards
GENERAL TRACK
The possibilities are endless with earth observation! Submit your business idea based on Copernicus data and/or services. The winner gets 500 euro.
COVID-19 CHALLENGE
This year an extra challenge will be held, focusing on solutions that will help humanity during a pandemic. The winner gets an extra 250 euro.
SPACE FOR EQUALITY & INCLUSION CHALLENGE
Use space data to make the world more inclusive and equal in all of its senses – irrespective of people's sex, racial or ethnic origin, religion or belief, disability, age or sexual orientation. The winner gets an extra 250 euro.
SUSTAINABLE DEVELOPMENT GOALS CHALLENGE
There's also a special reward to ideas that focus on the sustainable development goals set by the United Nations. The winner gets an extra 250 euro.
Cash prize
500 euro for the winner, 250 for the challenge winners and runner-up of the hackathon
Subscription to sobloo
3 months subscription to the Copernicus data platform
Support by sobloo
Technical and marketing support by sobloo
Promotion
Your idea will be promoted by the marketing machines of SBIC Noordwijk & sobloo
Free business program
The winner is eligible for a free spot in SBIC Noordwijk's pre-incubation program to ESA BIC, the Ignition Program. This will to help you shape your idea into a business. The runner-up gets a spot in the Venture Academy, the startup accelerator by PLNT Leiden
Subscription to 'Ruimtevaart'
Free subscription to 'Ruimtevaart', the magazine of the Netherlands Space Society (NVR)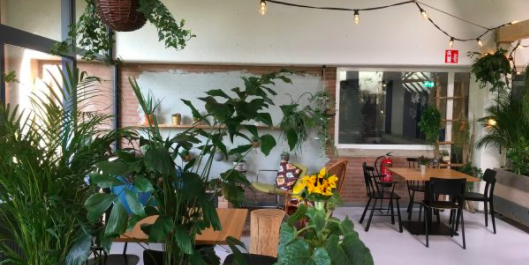 Location
This Copernicus Hackathon 2020 will be held at PLNT Leiden, a vibrant and green co-working space near the train station of the wonderful city of Leiden. It has great capacity and facilities – and a rooftop garden. Some parts of the hackathon will also be held online.