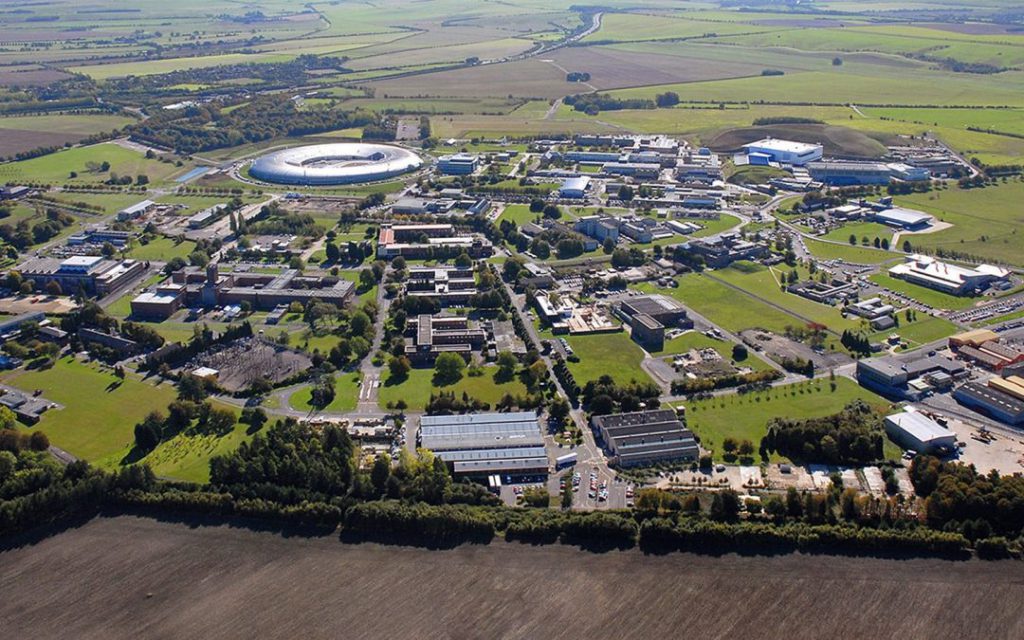 The unique thing about the ESA BIC network is that every country has its own approach to manage such a place. There's no one true way of running a business incubation centre or hub for space startups.

First of all it's because of cultural differences. Second, it's because every BIC is managed by a different local business partner.

But what makes it really special is that there are learning opportunities each and every time you're getting involved with another BIC, hub or campus from the European network. And that the access to a new vision or angle is just one friendly email away.

That's why a delegation of SBIC Noordwijk and Space Campus Noordwijk visited the renowned Harwell Campus in the UK. Director of Space Campus Noordwijk Esther Peters, together with senior policy officer of Economic Affairs of the province South Holland Renate Beausoleil and SBIC Noordwijk board members Gerard Hegemans, Matthijs den Os, Paul Pearson and Martijn Leinweber. The goal? Get inspired for the Space Campus Noordwijk initiative.

Gateway to space
The Harwell Campus is in a remote area – just about 20 kilometers from Oxford. It's home to dozens of businesses and institutions in extensive healthcare, energy and space clusters, R&D facilities and of course ESA BIC UK. With all these facilities, it's rightfully called 'the gateway to the UK space sector'.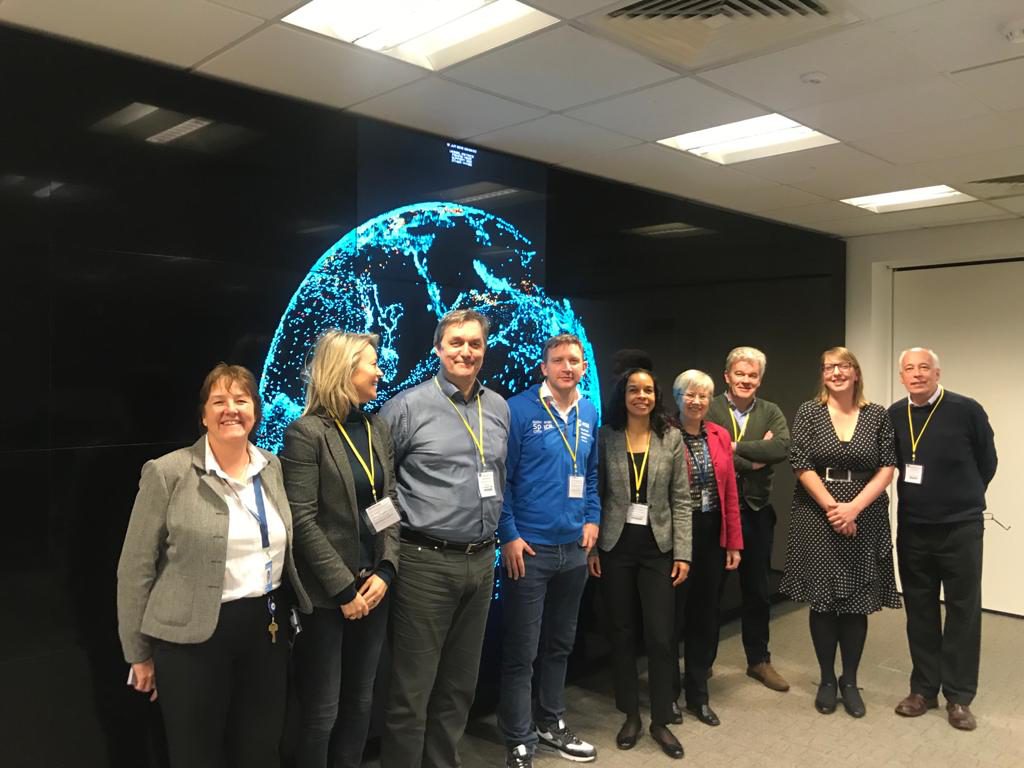 Nationwide vision for local campus
Esther Peters about her experiences in Harwell: "First of all, compared to Harwell, Noordwijk is far from difficult to reach. It's not in a big city but just one half hour by car from Schiphol. Distance is relative, really. Especially on an international scale."
What also becomes clear to Peters, is that the facilities were fully used and companies on campus are facilitated in their growth journey. This is done by offering them affordable working space appropriate to their growth and other facilities that support their business. "That's because Harwell works with a nationwide vision, and applies its property strategy and facilities to that vision. And it pays off!"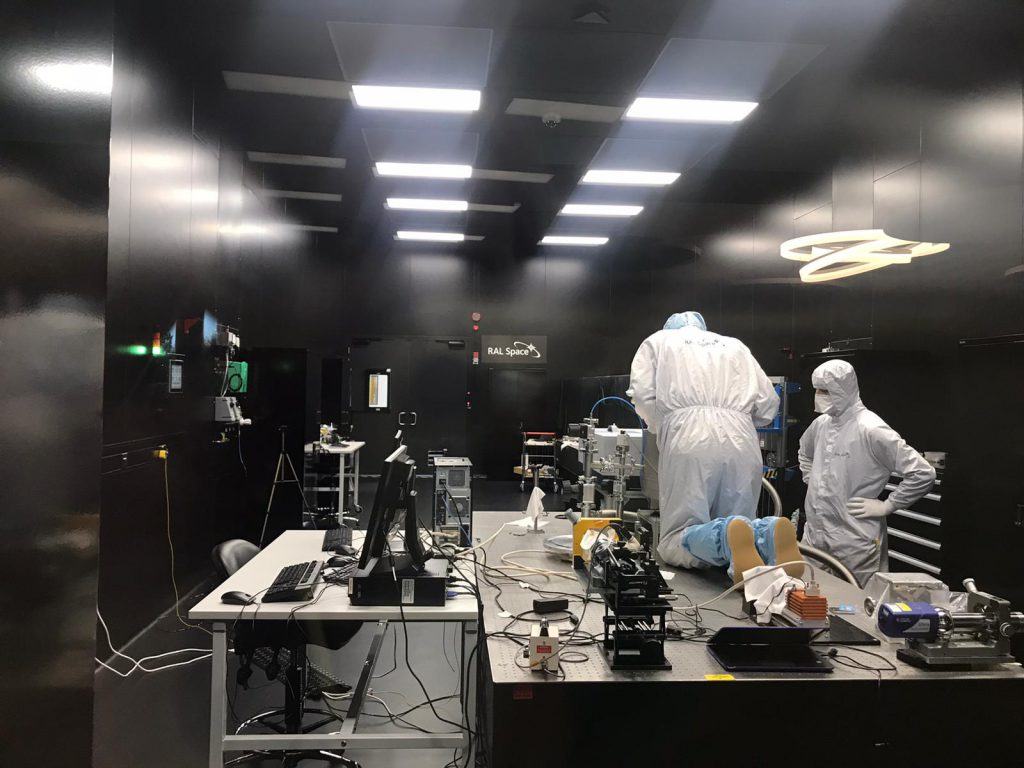 Of course, you can fill a space campus with relevant companies and institutions. What about businesses from a local ESA BIC? In Harwell, an impressive 30 percent of the companies came out of ESA BIC UK. "It's now up to us to keep startups in Noordwijk as well, and facilitate the next steps in their journey", says Peters.
"Another inspiring asset of Harwell is a knowledge institute for earth observation and a test centre for satellites. Communities are brought together: suppliers, users and the academic communities. In this way they are capable to maximize the economic, social and scientific value of space technology. This is also one of the main goals of Space Campus Noordwijk, according to the Regiodeal. The fact that we have the Galileo Reference Centre and ESA's research & technology centre ESTEC on our doorstep, means we have great assets to extend from."
A welcoming place
Peters shared with us some of her ideas for Space Campus Noordwijk."The space campus should have a setting, a scenery, for people to meet informally. We also think of short stay housing and, with placemaking in mind, where possible, 'opening up' the ESTEC terrain to the space campus initiative. Not an easy task, but we should start an open conversation on that at least. But most of all: Space Campus Noordwijk must be a place where everyone is and feels welcome."
She continues: "Having said that, the trip with Gerard, Matthijs and Martijn was really fun and educational. We're planning to do even more together, because in the plans for space campus, I see SBIC Noordwijk as an essential stakeholder."