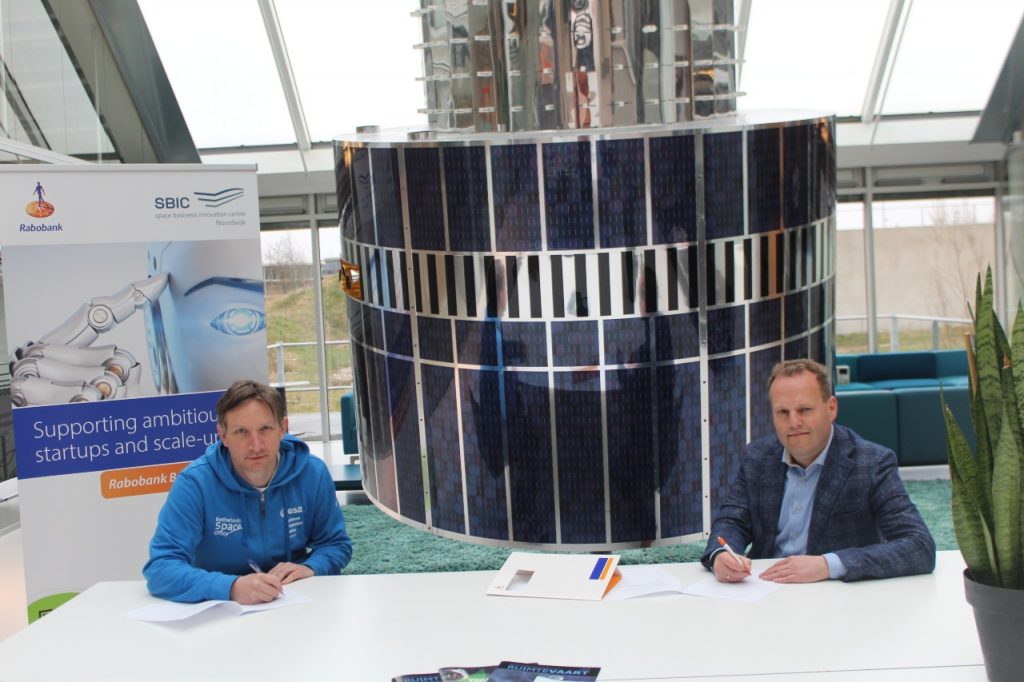 Rabobank and SBIC Noordwijk have continued their cooperation with an extended incubation partnership.
As a valued financial partner to our network, we are delighted this also means Rabobank will act as community and competition partner once again.

As an incubation partner, Rabobank will have a seat in the selection committee for the ESA BIC Noordwijk program – called the Tender Evaluation Board. Next to that, as community and competition partner the Rabobank has proven to be a trusted knowledge and sparring partner for entrepreneurs, whether it being financial advice or general advice in starting a business.
Danny Winkel, Director SME at Rabobank:
"SBIC is the incubator in the field of space related entrepreneurship. As a bank, we are always looking for innovative answers to social issues. We are therefore pleased to be able to make a leading difference together with SBIC."
SBIC Noordwijk COO Martijn Leinweber sees this cooperation as an important one for the space business network we've created. "Rabobank has expert knowledge and is in an extensive national and international network of businesses. It shows that Rabobank is more than just a bank. That's why we are so excited about this partnership!"
Rabobank Innovation Loans
Recently, ESA BIC Noordwijk startup Trabotyx received an Innovation Loan from the local Rabobank 'Bollenstreek', a low-threshold loan for starting companies who aren't in the position to receive a bank loan yet. René Roumen, senior account manager at Rabobank Bollenstreek: "The innovative power in Noordwijk is unheard of. The companies born here help our society move forward. As a bank we gladly support businesses like Trabotyx."
With the extended partnership with Rabobank, we are looking forward to even more of these intertwined examples of collaboration coming to fruition.
---

Interested in becoming our partner as well? Learn about all possibilities on our partner page.