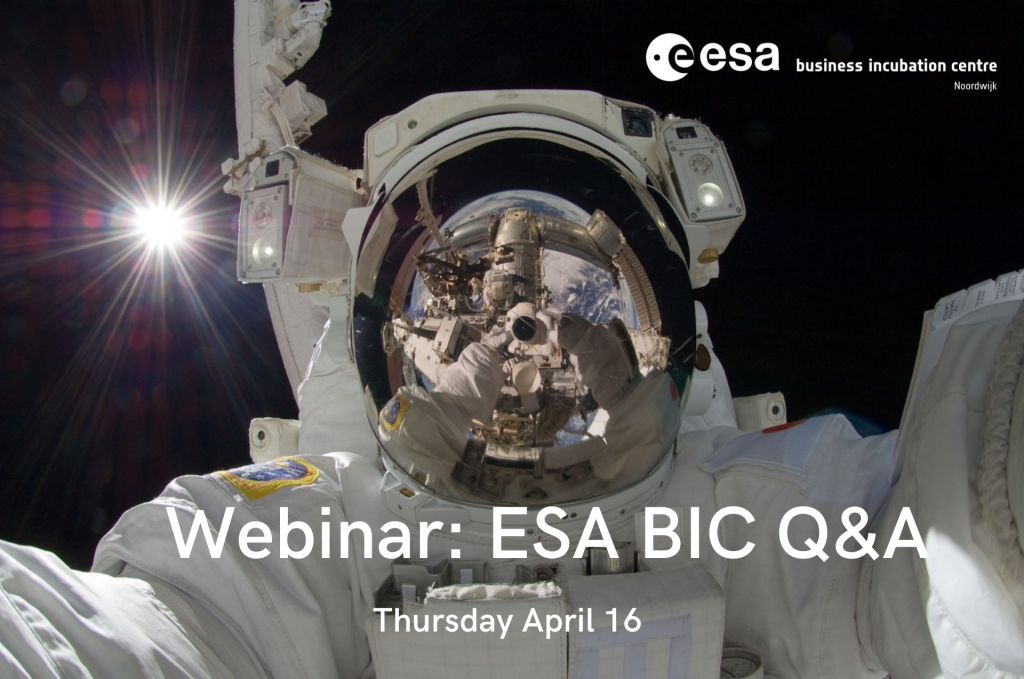 The application to ESA BIC Noordwijk can be quite the work. That's why we will host a free webinar to answer all your questions.
When is my business a space business? What's it like to be incubated in ESA BIC Noordwijk? How can I fill in my application so my chances of getting in are higher?

This are just three questions we get regularly. With the Ignition Program postponed due to the corona crisis, we missed a precious opportunity to prepare people better for their ESA BIC Noordwijk application.
Get informed
That's where we have to improvise! On Thursday April 16, from you'll have the chance to ask us anything regarding our ESA BIC program for entrepreneurs. Don't miss out on this chance, as the deadline to apply to ESA BIC Noordwijk is May 8.
In this webinar, COO of SBIC Noordwijk Martijn Leinweber will give you a short presentation about the program and then will host a Q&A to give you the insights and information you need. Please register below, so we can schedule the time so everyone has time to ask their questions.
Thanks to our incubation partners ANWB, ESA Space Solutions, Netherlands Space Office, Rabobank Bollenstreek, V.O. Patents & Trademarks and Zuits for making the ESA BIC program possible.