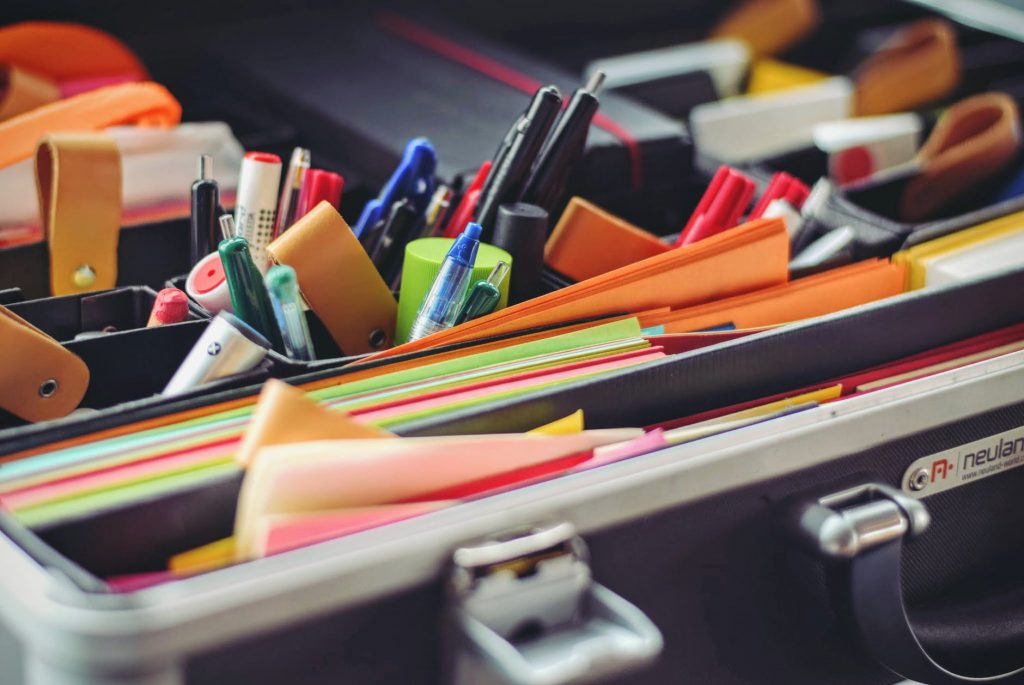 Research & development in the space sector can often be defined by absolutes. Running a space business however certainly isn't. There simply is not one optimal way of being an entrepreneur. While the ESA BIC Noordwijk program is the go-to place for niche businesses like space in The Netherlands, the basics are entrepreneurial. In this article we'll explain how we make sure everyone in the program learns the foundations of running a business.
First of all, there is the Ignition Program. This is a pre-incubation trajectory where people learn to validate their idea, research the space link and learn financial insights – aimed at a better ESA BIC application.

Once in, our extensive amount of partners makes sure the people in the ESA BIC Noordwijk program get every type of support they need. Our incubation partners for instance are expert in topics like tax arrangements or patent applications and/or intellectual property.
The ESA BIC entrepreneurs also benefit from the community built around SBIC Noordwijk – the entity responsible for the management of the program. Community partners like KNOWCO or Space Society Twente for instance regularly organize relevant network events, inspiration workshops and hackathons.
Also, to discuss your current roadmap, we host bi-monthly progress meetings (with our CEO) and marketing meetings (with our content manager).

And then of course there's our highly curated coach pool. Every semester, a team within ESA BIC gets assigned a new expert who will give them the advice they need to move forward. All the coaches are experts in niches within the space industry. Or they are experienced entrepreneurs themselves. This brings us to the next pillar of learning in the program: sharing among peers.
Peer sharing
Peer sharing, in our opinion, is the best way of learning. There is, like we mentioned earlier, not one real way of doing business. You can however learn from other people's mistakes or victories. That's why we encourage sharing business experiences. We do this by:
Entrepreneur's Coffee meeting

A monthly meeting (online, before COVID offline) with all the founders and/or team members in the program. This meeting has a solid format per company:

– Talk about the progress you made
– Talk about the hurdles you encountered
– Share what you've learned this month
– Ask for help from the community

The last one is the most important: it's where founders get direct feedback or support from their peers. We can honestly say, in the history of the Entrepreneur's Coffee, there haven't been a question unanswered by the rest of the batch of businesses.

Slack channel

On our online environment on Slack we have the entire SBIC community present. It's one big central hub – which means everyone in the ESA BIC program can communicate directly with each other, the program organisers, partners and alumni. It's also the place where everyone shares business & finance opportunities, interesting events & workshops, and jobs and internship opportunities. In general it's the go-to place where you can just ask away and share/get information.
Community & serendipity

We're always aiming for several occurrences of serendipity: community events. Before the age of COVID-19 we hosted game nights, international lunch sharing, monthly network drinks, ping pong tournaments and the already legendary Tosti Tuesday. These things seem trivial. But in fact they are important for creating a group feeling – it strengthens the will to share stories with each other. These events are icebreakers. The best plans are made when a too hot grilled cheese sandwich touches your tongue and advice is best given with a nice cold beer in hand. You never know when you get that spark of creativity – and we want to cultivate that. Although it's tough due to corona, we are trying to deliver this feeling online as well.
We hope we've given you an idea of how things go in our space business incubation program!
Want to know more about the ESA BIC Noordwijk program? Join our Q&A webinar on September 24.


Or you can apply directly, you have until October 14. Start early!