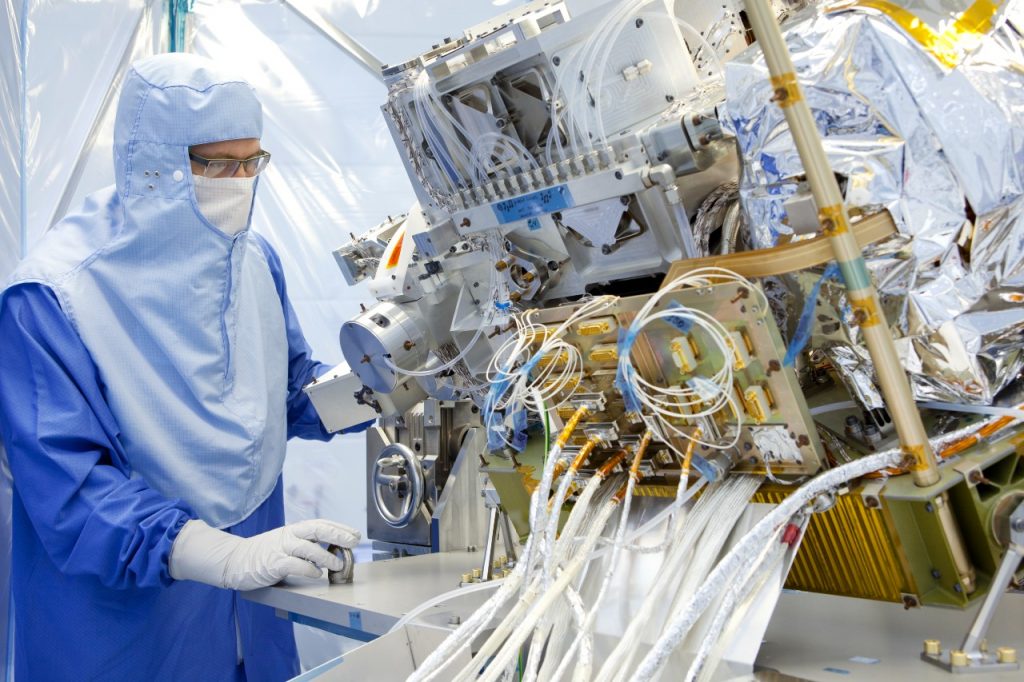 SBIC Noordwijk has added Airbus Defence and Space Netherlands to its technical partner network. With this partnership, we aim to seek collaboration between the technical expertise of a seasoned space company and our community of innovative space related startups.
We interviewed our contact person Matthijs van der Kooij to introduce him and Airbus Defence and Space Netherlands (Airbus NL) to the community.
Matthijs, what can you tell us about yourself?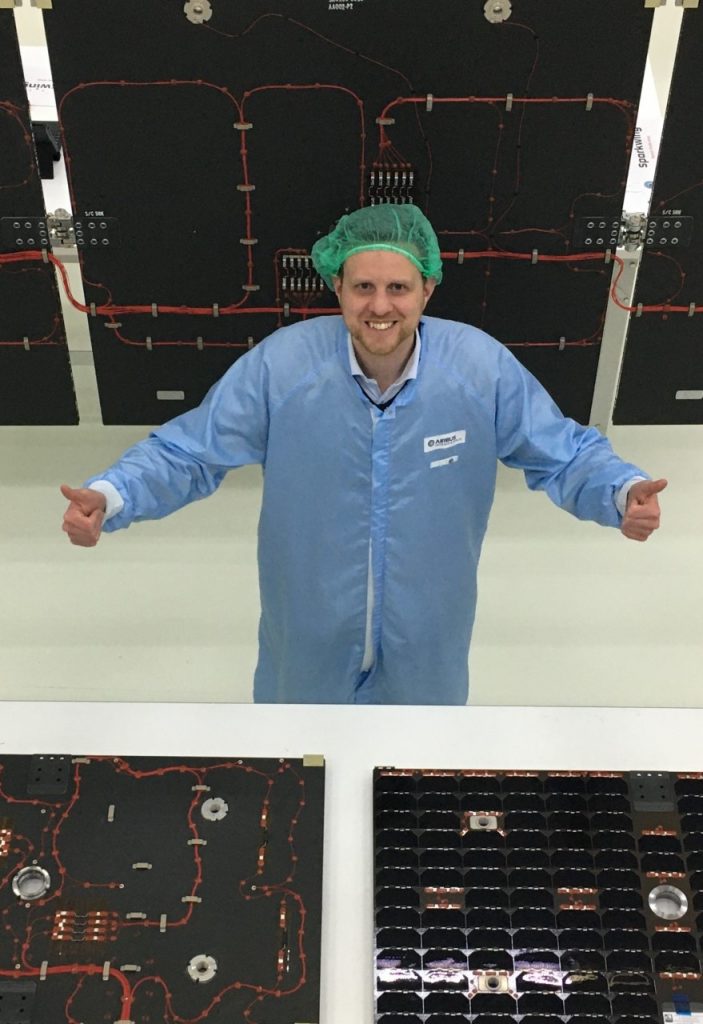 At Airbus Netherlands I work as business development manager and in the innovation team. That means I think of what new products we should develop, and with which partners. It's very varied and challenging; I have to make sure I know what happens in the market. We also experiment with new product marketing methodologies. The fun thing is, I used to be a software engineer at Airbus NL and I've worked on Tropomi and several simulation services. From there on, I started moving towards business development.
What's Airbus Defence and Space Netherlands about?
Airbus is a big company, which is operating worldwide. We are the Defence and Space branch in the Netherlands, a site with about 250 people working in Leiden and Oegstgeest. The Airbus HQ is also situated here, and we have our roots in the Dutch company Fokker Space.
What we do here, simply put, is developing products and services for the international aerospace and defence industry. Right now, in a 90-10 ratio with some overlap.

To give some examples of the technology we develop: we are widely known for our solar arrays, launcher structures and instruments. Our wings power missions from the sun (Solar Orbiter), to Mercury (BepiColombo) and Jupiter (JUICE and EuropaClipper). For the smallsat market we develop off-the-shelf solar arrays under our product brand Sparkwing. In the past we've built structures for the complete Ariane launcher family and the Vega rocket – today we develop the interstage 1/2 for Vega-C and the engine frames for the bottom and upper stages of Ariane 6. We've designed, built and tested earth observation instrument Tropomi and aerosol spectometer SPEXone together with partners. And we are known for the development of the ERA (European Robotic Arm) – now operating on the ISS.

Next, we develop a wide array of simulation products, which are necessary to test efficiently. Last, but not least, there's the upcoming market of Laser Satellite Communication for which we are developing ground stations.
How can you help our community?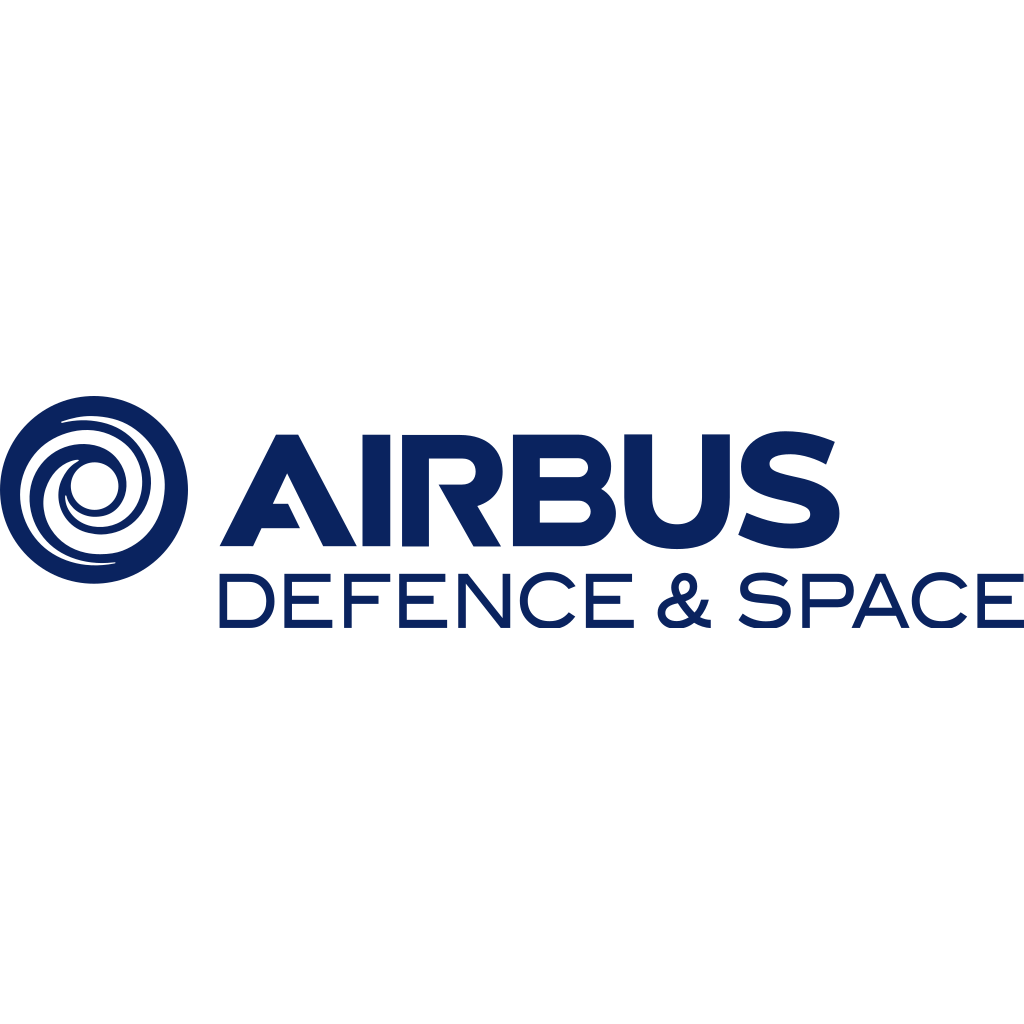 We can help with the design, development and verification of spacecraft components and equipment. We do this in-house. Or we could develop something together.

Next to that, we have lots of testing facilities, like an assembly, integration & test facility and clean rooms. Via Airbus NL we can provide access to other Airbus sites as well. We can also support with advice, for instance about space related projects and about how the space domain itself works.

For startups this technical partnership can be of great use, because we have disciplines they typically don't have yet: software & electrical, operations & optical engineering, thermic and mechanical development, quality insurance; just nearly everything that comes to mind in the development of spacecraft.
And how will our community be of value to Airbus NL?
Working with startups is also valuable to us, because we believe they can help us to innovate. Not only on a technical level, but also in terms of business models. Startups especially are good in developing the latter. So cooperating could be interesting when we enter new or existing markets. Also: working with startups is inspiring. They can come up with interesting angles and like to do things differently, which is very inspiring to us.
What is your experience so far working with smaller companies? How do you overcome differences between your company and a startup?
We are already working with several startups through our own product brand Sparkwing. In order to cater this segment on point, we've adjusted our market approach. With Sparkwing, we can offer smallsat companies solar panels quickly and at an attractive price. We've made the dedicated website as transparent as possible, with easy access to downloads and contact information. We are not hiding that we're part of Airbus – we are open about that and the rules that come with it. The Sparkwing team is working agile and separately from Airbus NL projects, almost like a startup.
What do you like most about space?
It motivates me to contribute to a better world. It's amazing to see what's possible with satellites for Earth Observation, astronomy research and of course instruments like Tropomi. It's always a technical challenge and an exciting world to be in. The possibilities are endless and there's a lot to discover still. Throughout the sector there's also a lot of cooperation. That inspires me to work here.
How can our community best reach out to you?
Send me an email via m.vd.kooij@airbusDS.nl or contact me on LinkedIN. Be sure to follow Airbus Defence and Space Netherlands on LinkedIN and Sparkwing as well. You can also call or send me a message on Signal via 0031 6 1137 3109.
---