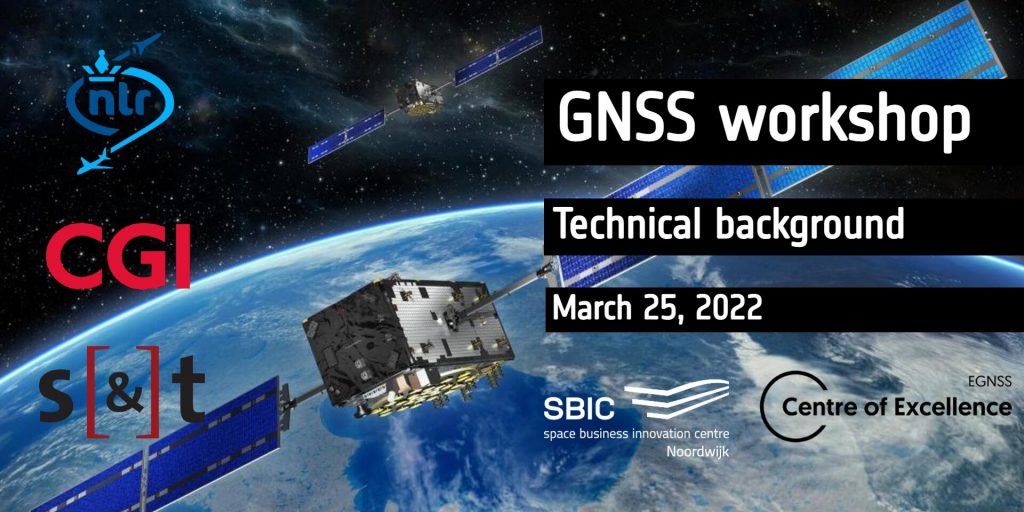 SBIC Noordwijk, together with the EGNSS Centre of Excellence, will host a series of 4 free workshops on the topic of Global Navigation Satellite Systems (GNSS). In the first one we will cover the technical background.
In this first workshop you will learn the basic principles of a typical GNSS system, including the space, ground and user part. We'll explore the space, ground and user segment of satellite navigation. We'll go through several user equipment (receivers) including augmentation systems such as EGNOS – which is used in air traffic management and aircraft navigation.
After our lecture you will know how a receiver will derive a position information (user part), the basic constituents of a GNSS satellite (space part), and why there is a whole reference network on ground (part of the ground part). You will also have a better understanding of the main error sources (including clock and orbit errors, ionospheric errors and multipath).
We are very happy to have the following presenters from the EGNSS Centre of Excellence:
Annemarie van Zwol is part of the satellite navigation group of the Royal Netherlands Aerospace Centre (NLR). She has a background in plasma and charged particle beam physics and now collaborates in projects focusing on various topics like GNSS interference, signal authentication, and the potential societal impact of GNSS disruptions.
Axel van den Berg has more than 20 years of experience in the European Satellite Navigation Programs. For almost 10 years Axel works at the CGI Space department as an expert for technical GNSS matters. His specializations are satellite navigation, performance and safety analysis.
The EGNSS Centre of Excellence (CoE) is a collective of reputable companies with extensive GNSS expertise. They support the development of GNSS applications both in the design definition phase, as well in the validation phase of these applications. The GNSS-CoE brings vast collected experience and expertise to help you develop critical GNSS applications that exploit the GNSS' ease of use and correctly compensate for their failures.
What: Workshop GNSS – technical background
Date: March 25, 2022
Time: 10:00 – 12:00
Location: online
Presentation: Annemarie van Zwol (NLR) & Axel van den Berg (CGI)
Can't wait to learn more about the world of GNSS? Then register for our first workshop. More information about the other workshops will follow soon.