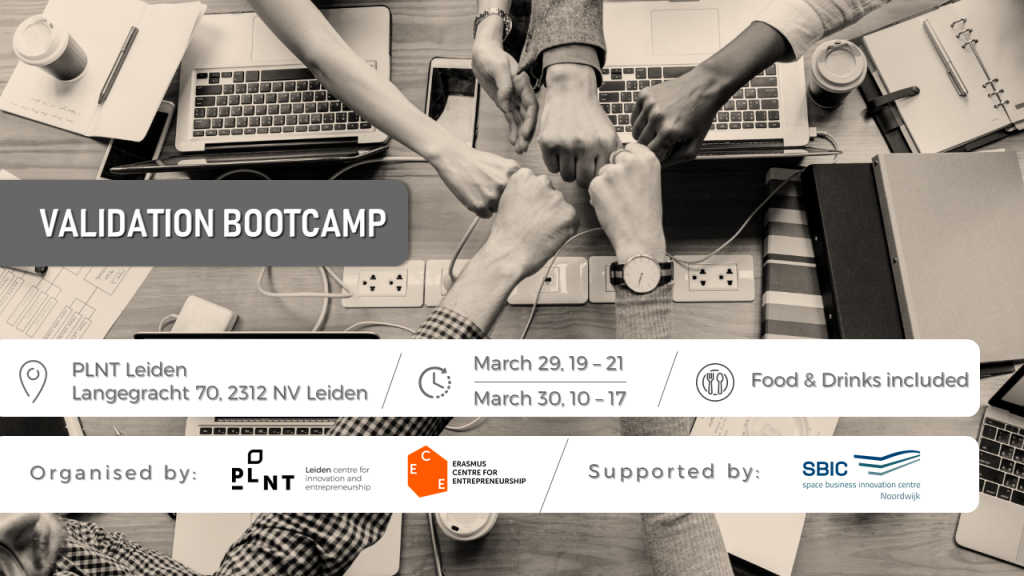 PLNT will host the first validation bootcamp in collaboration with Erasmus Centre for Entrepreneurship! During this immersive 2-day event you will work on validating the value proposition of your startup.
WHAT
2-day event for (student) startups;
Strong focus on idea validation and assumption testing;
Expand your knowledge of startup tools and best practices;
Learn new skills like presentation skills, teamwork and building your network;
Work with experienced trainers from both PLNT and Erasmus Centre for Entrepreneurship;
The opportunity to continue building your startup in the Venture Academy.
This event is open to all young startups looking to refine their value proposition.