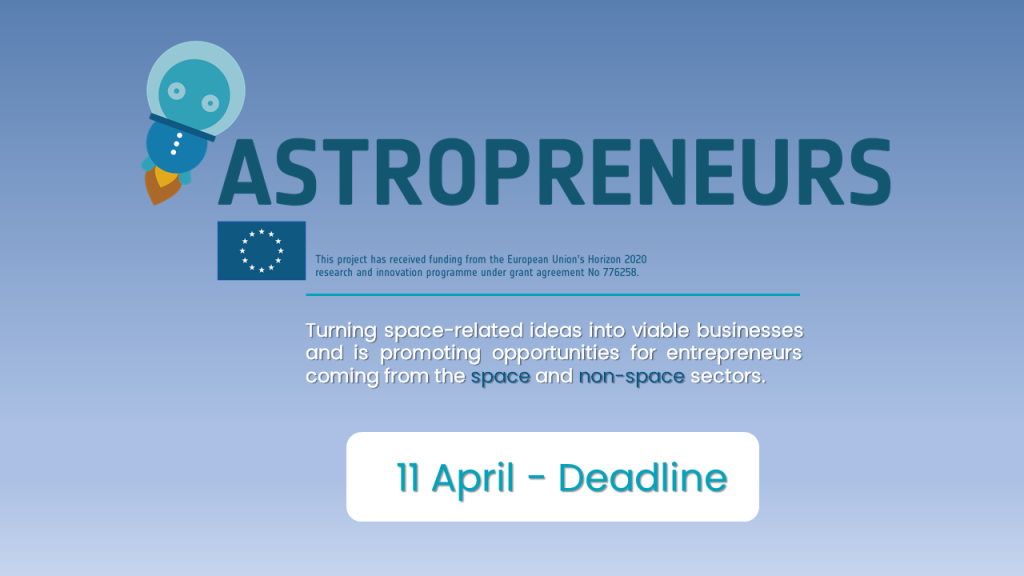 Astropreneurs helps you to turn space-related ideas into viable businesses and is promoting opportunities for entrepreneurs coming from both space and non-space sectors.
This project supports entrepreneurs, startups and SMEs, coming from space and non-space sectors. It's goal is to create viable business cases and have faster markets approaches. This is done by mentoring them on business and technical needs, helping them to access private and public funding, but also to overcome the financial, administrative and networking barriers that are now preventing them from more success in the commercial phases.
Astropreneurs program
Call for Startups: the purpose of this call is to select entrepreneurs, spin-outs, start-ups, SME or others to receive mentoring, as part of the EU-Horizon2020 funded project "Astropreneurs". Up to 50 hours of mentoring is available for each successful applicant, over a 3-month period. This will be an open call, running until January 2020. All mentoring will be completed until June 2020.
If you want to look for more information we recommend you to visit the official site: Astropreneurs
If you want to apply before 11 April, you can do it HERE!