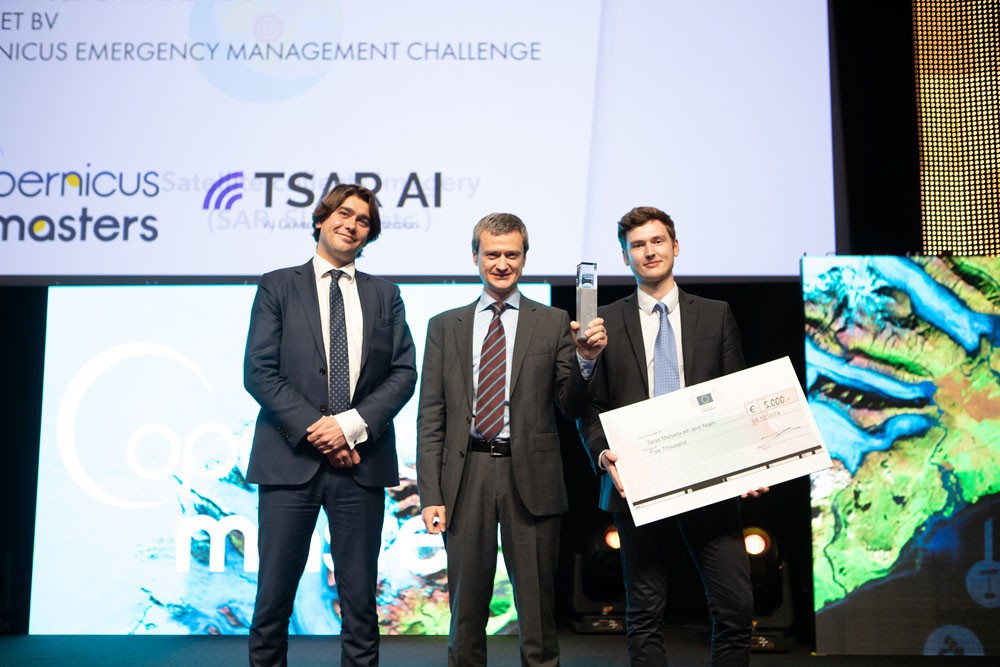 Although anyone with a great idea can enter the Copernicus Masters earth observation competition, it takes something else to actually win it. So what does it take to win the overall prize, or even a challenge? Seva Matselyukh, director of business development and co-founder of OPT/NET, knows the answer to this question. OPT/NET won a challenge two years in a row. Here are his experiences and advices:
OPT/NET is an AI platform, with its roots in the IT industry. It applies its AI engine to several other sectors, one of them being space. With its threat detection system for critical IT infrastructures "OptOSS AI", it won the Security Challenge in 2017 and with its disaster management solution "TSAR AI" (AI + earth observation space data) the Emergency Management Challenge in 2018.
Why join the Copernicus Masters?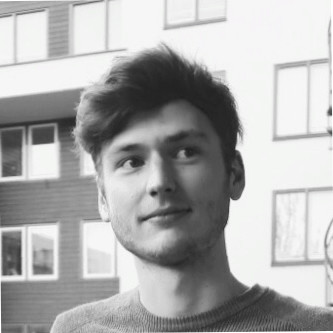 Before entering the Copernicus Masters, OPT/NET was a company in the ESA BIC Noordwijk incubation program for startups. Which means they already saw the link with space before they even applied to the competition.
Seva: "The Copernicus Masters presented a unique challenge that was being faced by Emergency Management organisations. After investigating our in-house technology, we saw a fit and discovered an opportunity in AI-enabled rapid mapping of natural disasters. When applying, you should be thinking about the link with your existing skillset/operations and how you can scale the idea into a commercial solution. Copernicus Masters can expose you to the greatest minds in the industry as well as key-decision makers, helping accelerate the adoption of your proposition. Be ready to take advantage of the opportunity!"
How to prepare for the Copernicus Masters?
A good (space) explorer comes prepared. That's also the case for your application. Take your time and start early – as a lot of people were surprised by the process in the past. Seva: "Do your research before submitting your idea. What are current trends? What do you see in the news?"

Seva also stresses to check both the technical and commercial viability of your idea. Not just to tick the boxes, but a good idea needs to be feasible. In addition, now more than ever, it's important to think about any societal benefits. "This part is often neglected. But the fact is: it's an European competition, funded by the European Commission. Keep that in mind. Society as a whole should benefit from your idea."
How to present my idea?
Once you are invited to present your idea, of course, make sure you have a good presentation. "This caries a lot of weight. You can have a great idea but that won't be clear if the presentation is hard to follow. We all love a good story, so practice, practice, practice. A good 5 minute pitch has a logical progression: define a clear problem and offer a solution. Make your idea as 'risk-free' as possible for the target audience."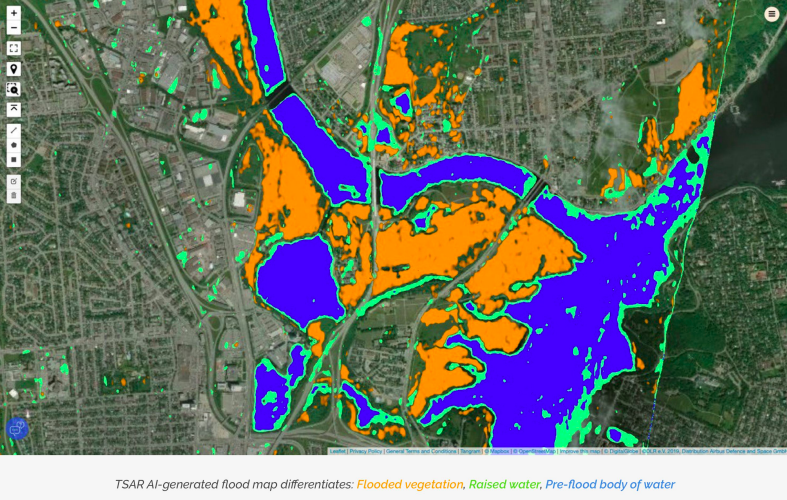 Is just a space business idea enough?
You don't need a full product or existing business to get the attention of the Copernicus Masters jury members. "A MVP (minimum viable product) or blueprint, or just a concept will also do. We did that in 2017. It was very conceptual. But by showing how the solution could look like, with maps being the product of our AI, that helped massively. If you can demonstrate that your idea is feasible, you shouldn't hesitate to apply."
Conclusion: tips & tricks
Do your research! Understand the specific challenge and motives behind it;
Apply with a technologically and commercially viable business idea;
Link your pitch to key global societal issues/trends (shouldn't be a problem right now);
Present your idea with a logical structure (team, problem/solution, timeline, etc.);
Show feasibility of your idea in any way possible to reduce the perceived riskiness (use references, use statistics, back-up your claims);
Be creative!
Want to apply as well? Enter with your earth observation idea before June 30!
---
SBIC Noordwijk, together with the Netherlands Space Office, is bringing you the Copernicus Prize the Netherlands together with the following competition partners: