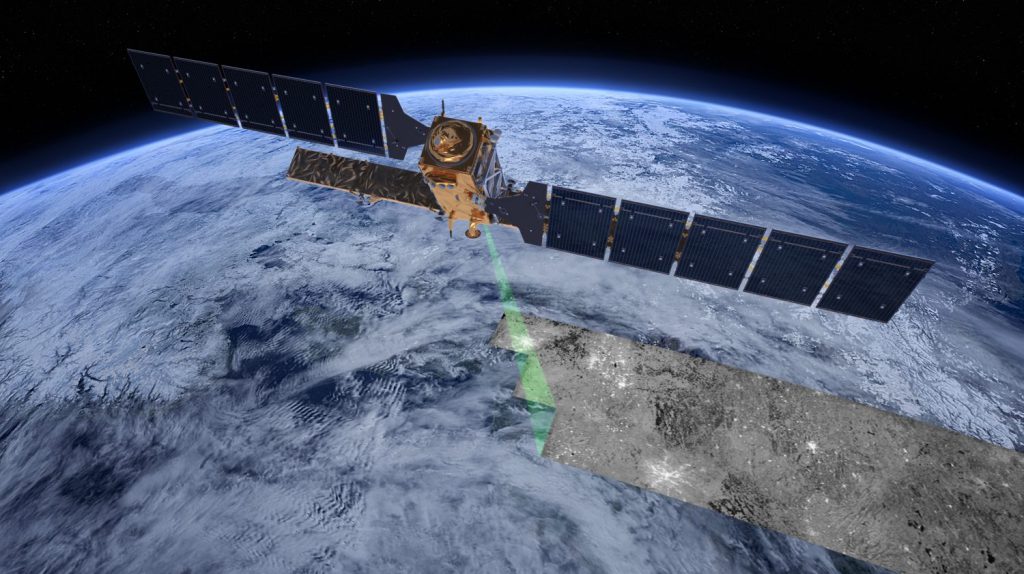 The ESA BIC Noordwijk program has a new graduate. Sensar – the company that reduces deformation risks in civil engineering with satellite monitoring – successfully graduated from the incubation program and became an alumnus.
When companies enter the process of becoming an alumnus, they present their process in a so-called Final Review in front of ESA, Netherlands Space Office and ESA BIC Noordwijk. Next to that, they have to present in a more casual setting. Every company shares their experiences in the ESA BIC Noordwijk program during the monthly Entrepreneurs Coffee (while giving some sweet treats to the community as well).
We talked with Arjan Tabak, managing director of Sensar, about their time in the program and what's next in the future.
What makes Sensar so unique?
"We have about 8 competitors worldwide who use similar technology. Most of these businesses have a large manual component in their products, resulting in lower speeds, higher costs and inconsistent quality. We have automated the greatest part of our service and provide access to our platform to many civil engineers worldwide. This saves a lot of time. We focus on data, not on consulting."
What did you do in the past 2 years?
"A lot has changed since the start obviously. In 2017 we built the software and in 2018 we went to the market. At that time we didn't know whether our solutions were a precise fit to the market, and if there would be any demand because we didn't have customers yet. Now we are profitable and are growing fast. We grew to 8 people in those years."
What was the added value of the ESA BIC program for your company?

"As a startup, you always walk into stuff you didn't expect to walk into. That's why it's important to share that experience with others – you're doing it together. ESA BIC Noordwijk creates an environment where the community is really important. All other businesses can learn from each other and that's something I really liked about it. Next to that, the sessions with experts that were hosted where all relevant."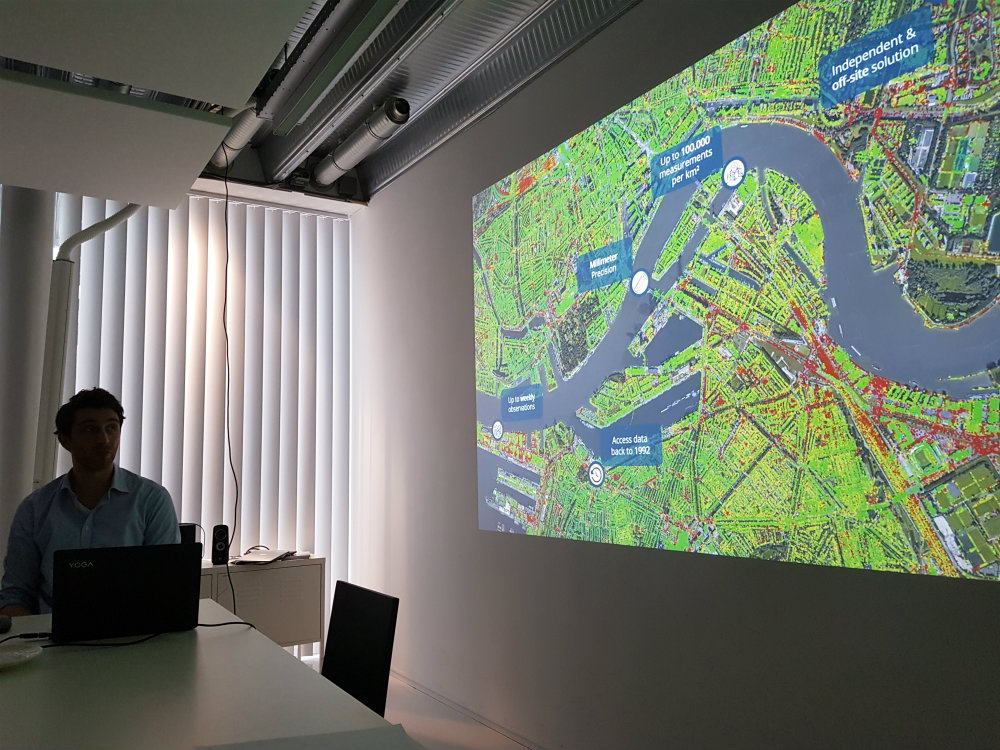 Civil engineering and space can obviously benefit from each other, but of course these sectors are different. What are your learnings from these sectors?

"The gap between civil engineering and space is still too big. Satellite data obviously benefits the sector, but those downstream applications aren't used enough yet. Slowly, the civil engineering domain is transitioning to a more data-driven approach. It's up to us to make that data insightful for them."
Talking about that sector, what will be the main challenges for civil engineering?

"Data will become more important, as its increasing abundance has great potential to steer decisions in the industry. Another big challenge they are facing is obviously sustainability."
What's next for Sensar?

"The coming year we want to start scaling commercially and roll out our service to as many civil engineers as possible. In this way, we enable them to easily use powerful earth observation data in their daily processes."
"For instance: accurately measuring the change in surfaces that aren't hardened – like the subsidence of grass or loose sand. The industry is heavily looking into it, but it's a hard nut to crack. It's one of the biggest 'holy grails' in our industry. With the right algorithm and the right satellite data, we believe we can make it happen."
"Furthermore, next to our dedicated products for cities and dykes, we are also working on similar developments for other applications in the civil engineering domain. We do this in close collaboration with several partners from both the satellite industry and the civil engineering industry."
Where is Sensar in 5 years?
"By then we will have scaled up rapidly and are producing a high volume of data for our strategic partners all around the world. The technology is ready for it."
Which lesson would you like to give other entrepreneurs in spacetech?
"When you want to build a business in this sector, it's important to have a real solution to a real problem. You can't just be passionate about space and/or technology alone. A lot of space entrepreneurs start this way – without a real problem to solve. You really have to think about the commercial aspects as well. There should be a need for your business and that's why you should always involve potential users or customers in your development."