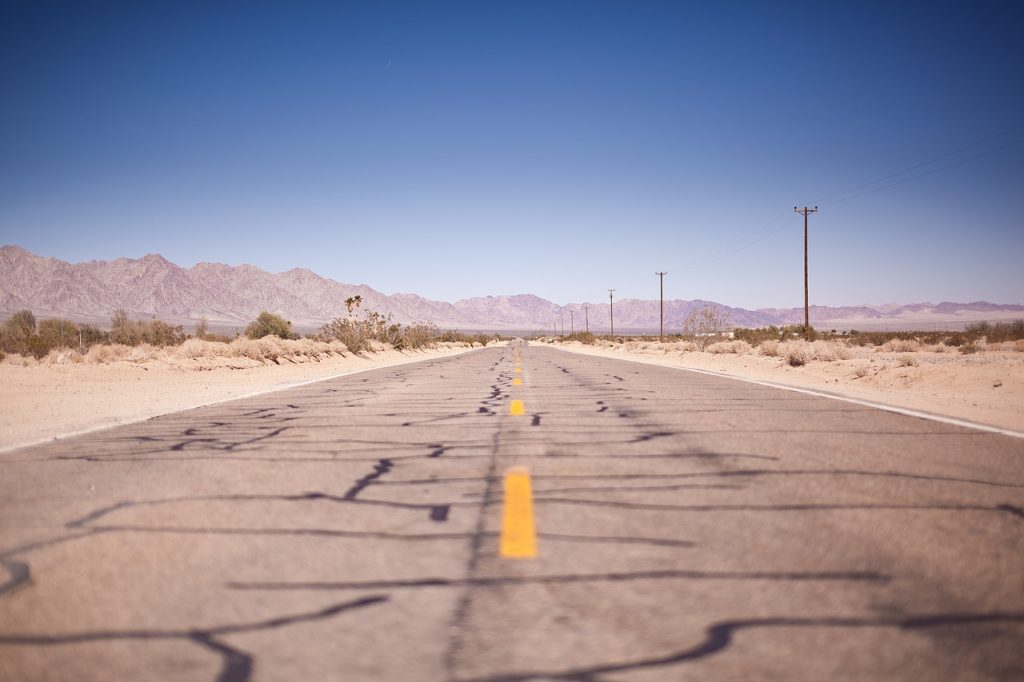 The story of RoadEO is a story of constant change. From its first steps to graduating the ESA BIC Noordwijk program, this road quality monitoring and predictive road maintenance startup never stopped iterating and now is looking to scale up in the US and to eventually reach a global audience.  
We interviewed founder Alexander Gunkel and CEO Joris Jeelof to talk about their journey within the earth observation and road maintenance industry. The company started with a different name, a different proposition, and a different end-solution in mind. You could say, thanks to a lot of mini-pivots, RoadEO finally found its way. Now they have a Platform-as-a-Service solution that can advise public road authorities and commercial construction firms when and where the next road segments need to be maintained.
As a road monitoring and prediction company, what makes your business stand out?
Alexander: We are a problem-centric business, helping road maintenance organisations in their digital transformation . New technologies and data sources are an important part of our solution such as satellite imagery or crowdsourced smartphone measurements. The most important part though is to combine all these new insights and make it comprehensible for the users in one single platform. We've managed to provide our solution as a subscription service – which means we now have a worldwide scalable medium.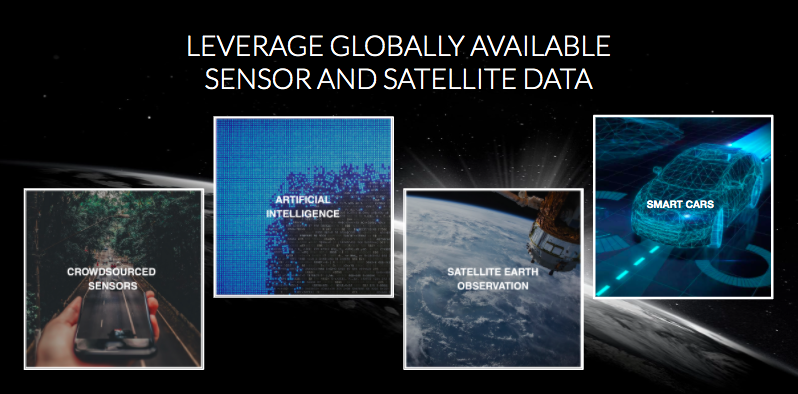 What is RoadEO up to right now?
Joris: We are working on our second geographical market right now, here in the US. We've just graduated The Heritage Group accelerator powered by Techstars. With this, we're getting a big network outside The Netherlands and we're about to gain some serious traction here.
Alexander: We are also looking for investments. With our acceptance in the Techstars accelerator, we are quickly learning about the landscape of funding in the US and we want to make full use of it.
Next to that, we are concluding other opportunities and pilots, like a MIT feasibility study and the Copernicus Incubation program.
Why the US?
Joris: The US has one of the biggest road networks worldwide, but it's also badly maintained. The country itself acknowledges that. So there's both a problem and a market.
Alexander: It was brought to our attention by a student project from the CEMS business school (part of ESA BIC incubation program, red). They did excellent market research on that. So we worked on a pilot in Colorado which confirmed our business case. It even brought us to one of the Techstars accelerators. Next to that, it is foreseen that there will be an immense new financing program for infrastructure renewal in the US, so we see a lot of opportunities here.
Can you describe your journey in the ESA BIC Noordwijk program?
Alexander: We started with a different market and proposition. For instance we first wanted to use the smartphone as a sensor to conduct elevation measurements for flood predictions. Now our solution goes way beyond that while being more focused.

We've learned not only what makes good road quality and maintenance, but also who are important stakeholders, who else is in the value chain etc. In short, we mapped the sector inside out. During incubation we got a very much needed 'market reset' moment, in which we finally got our target market right. That was a run into reality. And with the help of ESA BIC Noordwijk's wider ecosystem we were brought firmly into this sector.
What did you learn about the road maintenance industry?
Alexander: The road maintenance and road construction industry are one of the last sectors that still need to undergo a digital transformation. If used at all, data is being used reactively instead of proactively. The transformation is happening now though, and the sector is realizing that predictive maintenance can create improve road quality while reducing cost.
Additionally, what we've discovered was that customers do not necessarily care about where the data comes from, whether it being space, crowdsourced information or car sensors. They just want a platform that gives recommendations that can make their life easier, can save time, and can save money.
Which lessons would you like to share with other entrepreneurs in the space industry?
Alexander: When building a space based business, as clever as your solution is, it might not have a problem. You should discover and connect to the real problem you're solving first and as soon as possible. Otherwise you might have done two years of R&D and eventually find out there is no need for your solution. So start with solving a problem, and discover how it is solved best. Maybe this problem doesn't need high tech solely. Maybe the problem can be solved low tech or no tech.
So, even within the space industry – as an entrepreneur, you need to see yourself as a problem solver, not a tech developer.
This year, Joris replaced Alexander as CEO of RoadEO. Can you tell us more about that decision?
Alexander: For me it's simple. I like working with space tech on many different topical problems at the same time. With RoadEO, we came upon a cool market opportunity. We realized we were on to something. But, for the next years to come, I realized it will require more than 100% of my attention and space might only play a small role in it. So when we added Joris to the team as commercial director, I was happy that we at the same time found someone who could fill my role eventually, and build upon what has been created. So I will focus on my other company Space4Good in 2021. Of course, I still will be involved with RoadEO, but only as an advisor.
The reason why I think Joris is such a good fit, is that he is able to fulfil the role RoadEO needs in the coming years. In hindsight, we at first thought too small. Joris has worked with bigger teams, and made us think bigger. That perspective and mindset is needed right now, especially when you want to gain traction in the US. For instance: when I talked about raising 100.000 euros, Joris realised that millions are needed to maintain the competitive advantage. I'm certain Joris can sell our vision to partners and financiers.
Joris: Alexander leaves big shoes to fill. He did a great job by building a passionate core team. Right now I'm just selling it and looking at the business in a more corporate way. It's definitely a different dynamic than being in a startup and building solutions on a short term project basis. So I get how Alexander feels.
For me, next to getting traction in the US, is tapping into the big sustainability angle of RoadEO. We need to make clear that with our solution, companies and authorities are using less material, reduce CO2 emissions, and reduce road down-time.
---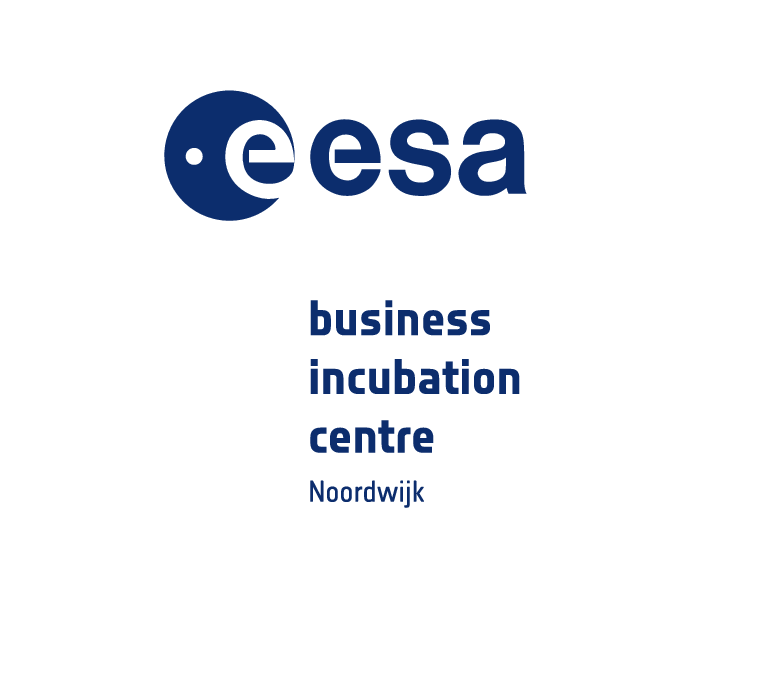 After graduation, we keep in touch with our alumni companies, as they are an invaluable part of our space business network. Want to be part of the community, and build a space based business as well? Then check out our ESA BIC incubation program.