At the end of 2019, ESA BIC Noordwijk welcomed two new startups to its incubation program: drone builder Mapture and dating app Feverr.
Mapture creates fleets of autonomous drones for monitoring and security. The company is founded by Bart Slinger and Niels Klink.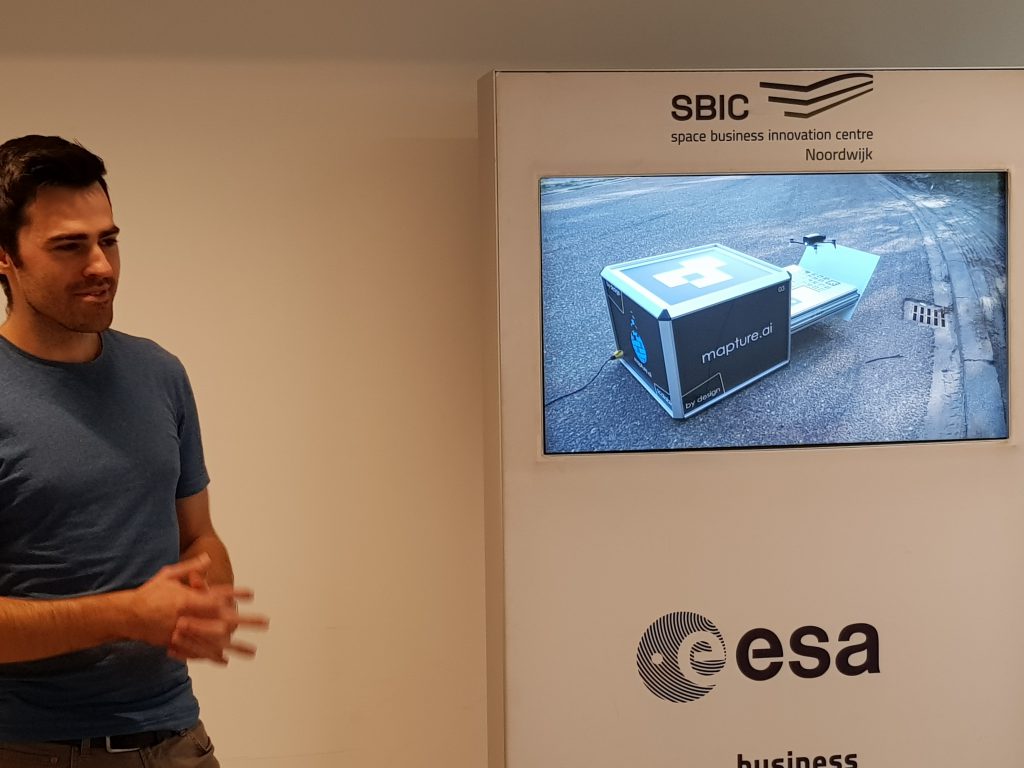 Feverr is a dating app that lets people meet instantly. With the help of geofencing and satellite navigation it lets them do so on a safe place nearby. This company is founded by Charlie Wulff, Victor Bloem and Obrian McKenzie.
Space is more than just space
These additions show us once again that space business is much wider applicable than people might think. We've had our share of drone businesses before (Eyeplane, AVY, FusionEngineering, Head Communications), but not for the security branche. And needless to say, the presence of a dating app is an unicum for ESA BIC Noordwijk.
We will post an introduction profile on both startups soon, in which we discover their vision, business model and space link.