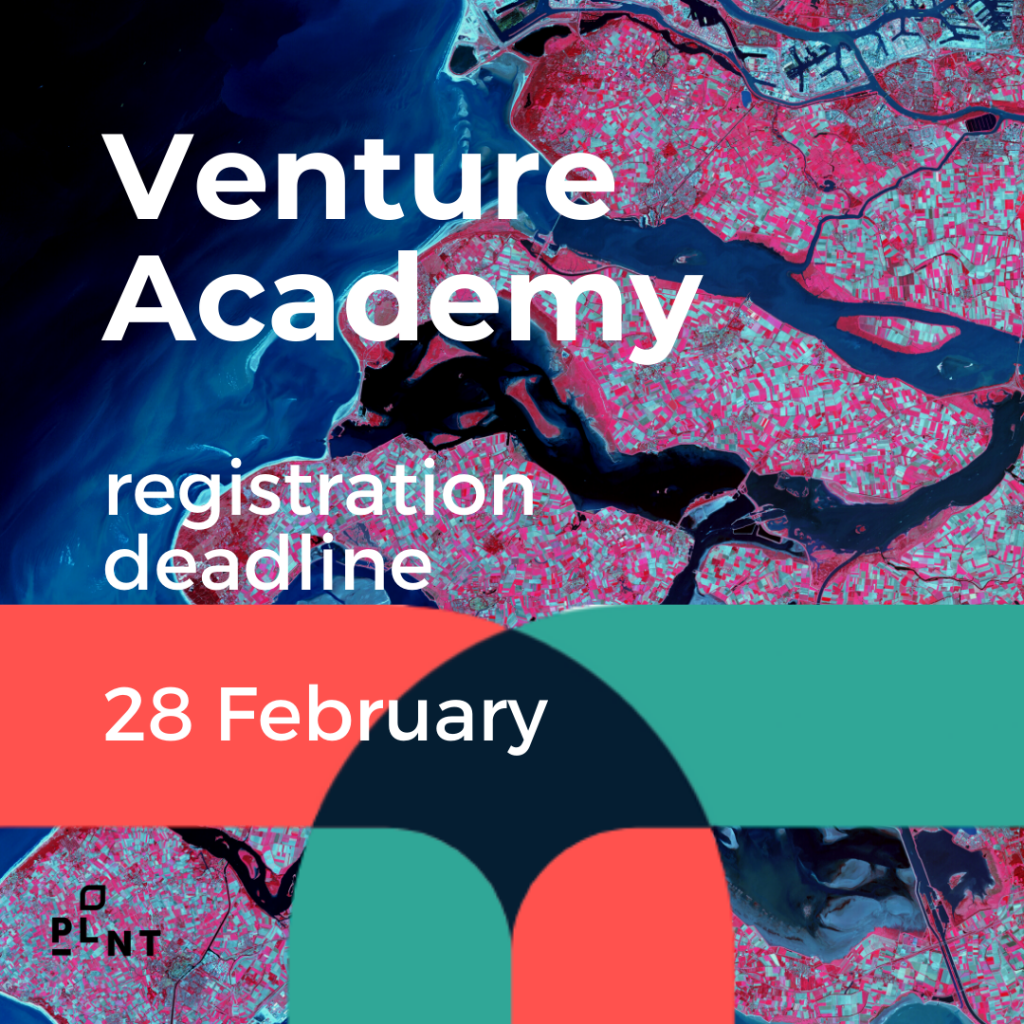 SBIC Noordwijk teams up with PLNT Leiden's Venture Academy – a startup accelerator program – to host a specialised Earth Observation track.
The Venture Academy is a 3 month intensive accelerator program, aimed at general entrepreneurs who want to develop their team and prepare for funding. To those who have an Earth Observation startup, SBIC Noordwijk will host a 4-week track within that program.

The EO track consists of the following workshops:
 
1. 16 April – EO data and services
Get to know and understand the different types of earth observation data and services, and how they can be accessed and used

2. 30 April – Success stories
Learn from multiple founders how they developed and deployed Copernicus-enabled services and applications

3. 21 May – Access EO Data
a. Introduction to Open Satellite Data Portal (by Netherlands Space Office)
b. Introduction to Sobloo (by Airbus)

 4.  4 June – EO Funding programs
Discover all the possibilities to fund your earth observation business.

Interested in satellite data and imagery, and looking to accelerate your business as well? Look no further.

For those businesses in our network: this means that if you missed the application to the 2021 Spring edition of the Ignition Program, you can improve your business basics in the Venture Academy as well.
Deadline: February 28. The 3 month program will start at the end of March.