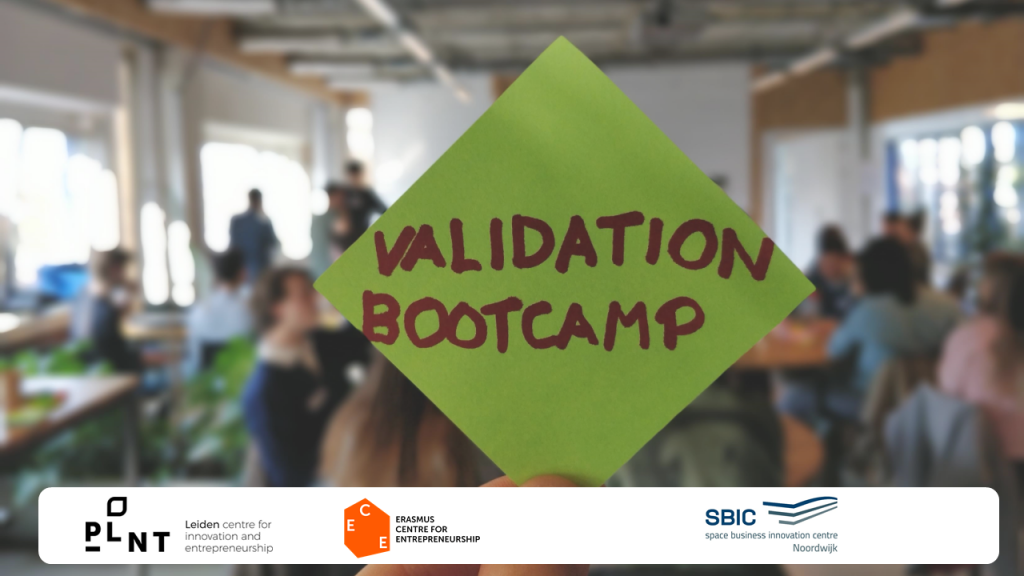 On 30 and 31 March, 11 startups worked during the weekend to validate and refine their value propositions during the first Validation Bootcamp from PLNT Leiden, Centre for Innovation and Entrepreneurship. In collaboration with ECE and SBIC Noordwijk! Here's a short summary:
Are you sure you have the "perfect" team?
On the first day the teams were working with the Belbin personality test thanks to Skilled-Up to figure out the profile of the team members. What profile do they still need? Usually startups with multidisciplinary teams are most likely to succeed.

What is your Unique Selling Point?
Startups often fall in love with their idea but are they really offering something people want? What does the competition offer, who is your customer and how are you going the sell your product? On day 2, the teams worked out at all the steps from the Value Proposition and Business Model Canvas with the support of ECE. The second day of intensive work finished with drinks on the soon to be open Roof Garden.
The Validation Bootcamp is also a selection process for the Venture Academy program which will start in the second week of April, where selected teams will continue to develop their startups. 
In the upcoming months we will keep you up to date about the progress of these startups!