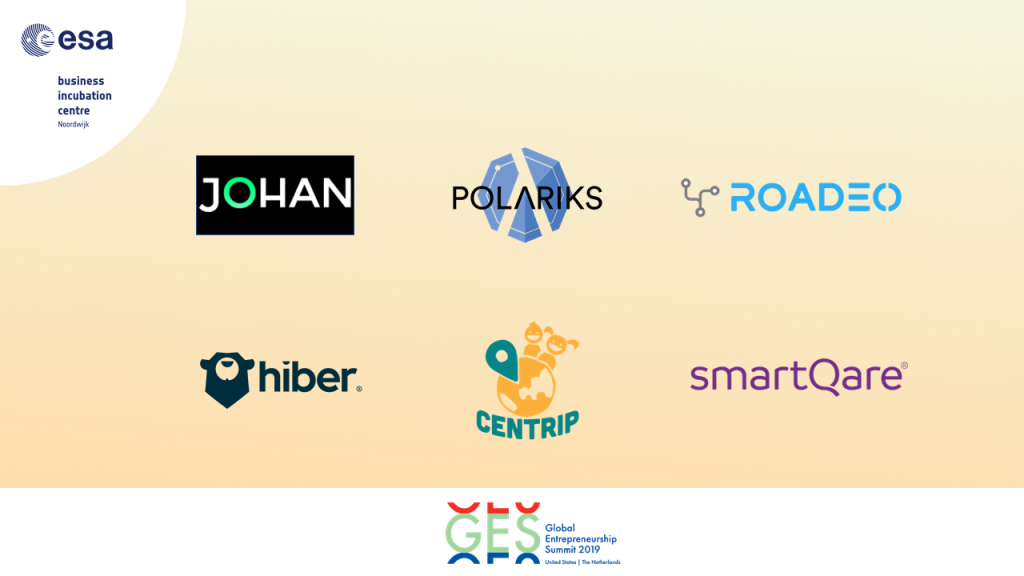 The Global Entrepreneurship Summit (GES 2019) for the first time is in The Netherlands. This event gathers governments, the private sector, and a powerful partner network to turn challenges into business opportunities worldwide.
Hosted by two of the world's most innovative countries, the United States and the Netherlands, this 9th edition of GES will focus on global opportunities for the next wave of entrepreneur-led innovation in scalable tech. From artificial intelligence and robotics to blockchain, big data, new science and more.
Our startups at GES 2019
Attracting 2,000 industry-leading participants from 120+ countries to The Hague, June 3-5, this year's Summit offers unmatched opportunities for businesses looking to scale up. GES 2019 focuses on five key investment areas: Agriculture/Food, Connectivity, Energy, Health, and Water.
Our startups from the ESA-BIC program:
Congratulations to all of them! #downtoearth #space2be