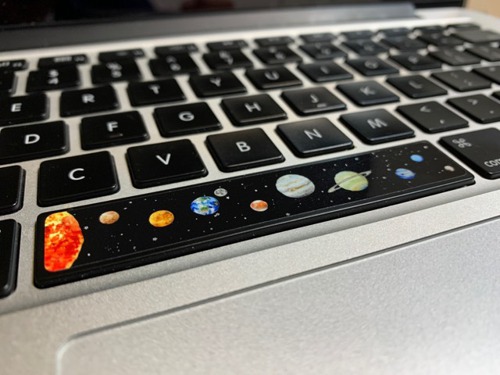 If you have an international spirit, with a getting things done mindset and a strong interest in the space industry, entrepreneurship and the startup scene – join SBIC Noordwijk as content creator!

ABOUT THE JOB
We're looking for someone who can design, write, manage social media, and is tech-savvy.

PERIOD
Starting July 1, 2022 (or sooner), for 36 hours.

LOCATION
Noordwijk (NL) & remote
KEY RESPONSIBILITIES
Support us with the creation and execution of our Content Calendar and Social Media Strategy
Writing and managing content at different Community Platforms (mainly in English)
Creating and sending out communication campaigns (Email & Mailchimp)
Adapting brand guidelines for day-to-day use in presentations, email campaigns, social media campaigns, etc.
Keeping our website (WordPress) up to date and sharp looking
Designing visuals, slide decks, web pages, social posts
Forming a team with our Marketing & Communication Manager
Optional, but very valuable: Creating professional photos and videos during events
It is a big plus to have experience with the tools listed above (WordPress or other CMS's, Design Programs and/or Apps, Video editing Programs and/or Apps, Mailchimp etc.)
YOUR PROSPECTS
Working in an entrepreneurial environment with the coolest startups
Learning all about the space industry
A high degree of personal responsibility
Option to work (partly) remote
Collaboration on projects in an international setting
QUALIFICATIONS
Between 2-5 years of experience  
Communication & Design Skills and a Hands-on mentality  
Fluent in English (verbal and in writing) is a must  
The ability to adapt to different project needs
Flexible, representative, a sense of humor 
You must be a resident of The Netherlands or have a valid working permit
ABOUT US
Space Business Innovation Centre Noordwijk supports entrepreneurs that want to launch or improve a product or service that makes use of space technology. We do this by organizing hackathons, competitions, workshops, events and programmes, and give them access to an international network, tools, knowledge and finance.

One of the most known tasks of SBIC is managing ESA's startup programme in the Netherlands, ESA BIC Noordwijk. Next to that, on a project basis, we often work on other space related efforts, like supporting the NL Space Campus or helping entrepreneurs from abroad set up their space business in The Netherlands.
RECRUITMENT PROCESS
We are accepting applications until May 8, 2022. If you are interested, send your motivation letter, including your resume via email to Lorenz van Gool via l.vangool@sbicnoordwijk.nl. Do you have questions regarding this vacancy, call Martijn Leinweber on +31 (0)6 4320 8452.
Acquisition regarding our vacancies will not be appreciated.