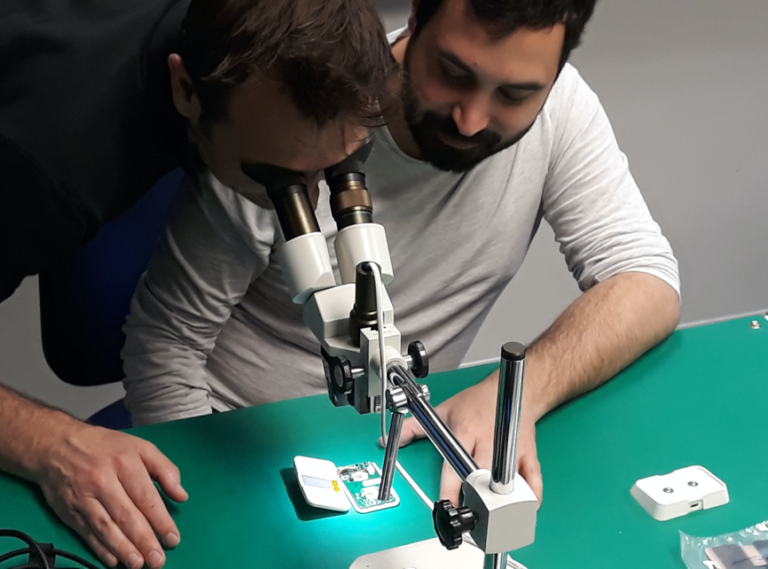 Design principles from the space sector led to the development of an electronic band-aid to fight restless legs syndrome (RLS). The company Relegs started selling the first small batch of their device to the very first interested people at the end of 2020. Now, the company is market ready and already preparing large stocks to go to market at full speed this quarter. This means Relegs can start to offer countless people in The Netherlands a solution to continuous discomfort and a chance of return to a normal life. 
RLS is the source of daily disruptions to many. Nearly 6% of the people worldwide suffer from RLS. The condition causes an uncontrollable urge to move the leg. Typically this occurs when at rest, for example at nighttime hours when sitting on the couch or lying in bed.  
How it works
The Relegs system contains an electronic device to give electrical pulses. The device needs to be placed on the calf via an electrode patch. Relegs then will activate sensory nerve fibres. "This provides counter stimulation to the brain, overriding the unpleasant sensations and the urge to move the legs", said co-founder Casper van Waveren in an interview with ESA earlier. He himself is a doctor who has had RLS since he was a child.
Design principles from space
Relegs built its solution in Noordwijk and was supported by the ESA BIC program from 2016 to 2018. Relegs applied space technology and design principles that managing director Erik van der Heide, a former space engineer, had learned from his career in space.
Certified medical product
To sell such a medical device, one must first become an ISO certified company with a CE certified product. Having the ISO 13485 and the class IIA medical device CE certification, Relegs is now able to sell its device on a large scale.
With the first small batch sold last year, Relegs is preparing for deploying the device at scale, van der Heide told us. "Our goal this year is to ramp up production and help as many people in the Netherlands with our solution."
For now, Relegs is only certified in The Netherlands. Once the production and supply chain is installed at full capacity, other countries will follow.
Investment from SBIC Participations
Next to being supported by the ESA BIC Noordwijk program, Relegs is also one of the companies that got support from the greater network. It got an early investment from SBIC Participations, the network of angel investors affiliated with SBIC Noordwijk.