As one of the 10 Copernicus Hackathons to be held in Europe this year, SBIC Noordwijk together with PLNT Leiden will organise this earth observation hackathon once again. Read on about our new format.
We've made two critical adjustments.
Hybrid hackathon
This year, due to the COVID-19 crisis, organizing a physical event like a hackathon is of course a challenging one. That's why we created a hybrid format: both online and offline.
Those who have been to a hackathon before know it: you can't match the vibe of a hackathon without the physical presence of other people. Nothing online will beat that feeling.
But to make it a safe and comfortable event for everyone, we will make sure a part will be physical in Leiden, and another part will be online. Or we will divide groups. How exactly we will do this remains unsure, but one thing is certain: the event will be hybrid.
Copernicus Hackathon pre-events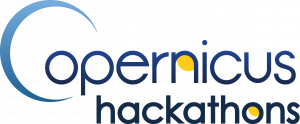 We will host two online pre-events on Thursday July 30 and on Thursday August 27. These are meant to inform (aspiring) participants about the event. Especially due to our hybrid format and COVID-19 measures, we want to give attention to the practical side of a hackathon.

Think of info on what to expect of a hackathon in general, what you should bring, details about the format of this event, and information on the tracks and challenges in this edition of the Copernicus Hackathon The Netherlands.
Simply said: there's a lot of new things going on this year. For all the info you need: check our application page below.
Copernicus Hackathons is a programme of the European Commission and Copernicus. It's implemented by AZO and organised by SBIC Noordwijk and PLNT Leiden. This event is made possible by SBIC Noordwijk's contributing competition partners: